While we don't usually review two phones in one, the Xiaomi 13T and 13T Pro share the same camera system. In fact, the phones are identical other than the storage options, charging speeds and MediaTek chips inside, so if the camera is your main concern, each is as good as the other.
Xiaomi's T series has always been about power, though has missed the mark when it comes to photography. Don't get us wrong, the Xiaomi 11T Pro and 12T Pro both have powerful primary (wide) sensors, but were let down by poor, low-resolution, fixed-focus macro cameras. They also suffered from confusingly differing prices depending on where in the world you were.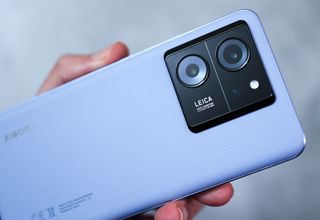 Now, the Xiaomi 13T and 13T Pro appear to remedy the T-series's limitations of old, matching flagship specs with a mighty main camera, well-specced secondary cameras, and pricing that's been locked down. Better yet, these are the lowest-cost phones with Leica lenses, photo processing, and shooting modes.
Xiaomi 13T and 13T Pro: design
While most phones look great, then you scratch the surface and things fall apart, the Xiaomi 13T flips that story on its head. Its design is probably our least favourite thing about it.
There are no usability red flags; its back is comfortably rounded, and it's easy to grip and hold.
But when you pick it up, the very plastic frame instantly feels sub-premium. While phones like the Honor 90 do a better job with polished, metal-styled plastic, the 13T and 13T pro's matte plastic trimming isn't as rich.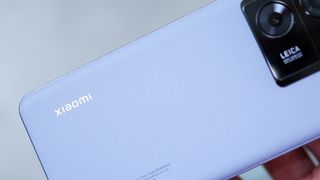 Available in three colors and two finishes, the Black and Meadow Green versions have glass backs, while the Alpine Blue option has a vegan leather back.
While we generally like vegan leather on phones, paired with the plastic frame, the vegan leather 13T feels a little cheaper. On the plus, it is lighter at 193g, versus the 197g glass model.
That means that the 13T is one of the lightest phones its size, and it's also IP68 dust and water-resistant, which is great to see at its price.
There's also a case in the box and a pre-fitted screen protector atop a Gorilla Glass 5 panel, and the charging cable and fast-charging power brick also come with the phone.
The phone powers up via a USB-C port at the base, the power and volume buttons are on the side, and there's an IR blaster up top.
All things considered, the design is inoffensive and does the job without bowling us over.
Xiaomi 13T and 13T Pro: screen
It's all uphill from here, and the screen is the first aspect of the phone we really like.
Starting with specs, it's large and sharp at 6.7 inches and 1220 x 2712 resolution. With 446 pixels in every inch, that's a similar level of crispness to an iPhone 15 Pro Max display.
Being an AMOLED screen lays the foundation for a great viewing experience, but with Dolby Vision and HDR10+ support, as well as 1200 nits max brightness outdoors and a peak spot-brightness of 2600 nits, watching optimized content on the Xiaomi 13T or 13T Pro is a dream.
The screen's also responsive, has excellent viewing angles, and is comfortable to see in direct sunlight or the dark, so whether you're outdoors or in bed, visuals are fantastic.
Xiaomi 13T and 13T Pro: camera specs
Both the Xiaomi 13T and 13T Pro have the same triple camera system, with a wide, ultra-wide and 50mm telephoto mix.
Wide camera: 50MP resolution 1/1.28" sensor with 1.22-micron pixels, an f/1.9 aperture lens with a 44mm equivalent focal length as well as OIS.
Ultra-wide camera: 12MP resolution with 1.12-micron pixels and a 1/3.06" sensor, an f/2.2 aperture fixed-focus lens with a 15mm focal length.
Telephoto camera: 50MP resolution with 0.61-micron pixels and a 1/2.8" sensor, matched with an f/1.9 aperture lens with a 50mm equivalent focal length.
Front camera: 20MP resolution sensor with an f/2.2 aperture lens.
Shooting modes: besides the usual suspects – photo, video, portrait – the Xiaomi 13T and 13T Pro capture photos in two Leica styles: Authentic and Vibrant. Photos are 12MP resolution by default, though they can be captured at 50MP in JPG. RAW photos, however, are capped at 12MP.
Xiaomi has added a feature we've seen enjoyed on Samsung phones for years, the option to adjust tuning in Pro Mode, with parameters including Tone, Tonality, and Texture.
Video: despite identical camera hardware, the 13T's video caps out at 4K 30fps, while the 13T Pro can hit 4K 60fps from the rear camera. The front cameras on both phones are limited to 1080p resolution, 30fps.
Xiaomi 13T and 13T Pro: camera review
We were expecting the Xiaomi 13T and 13T Pro to lean heavily into neutral, low-contrast processing to give users maximum scope to edit photos without sacrificing on quality/ But the out-of-the-box Leica looks both deliver the exact opposite in automatic mode.
The phones pictures are packed with contrast and character, reserving editable snaps for RAW photos. The three focal lengths on offer are useful, but owing to the sensor size, the wide camera is the one you'll be leaning on 90 percent of the time.
The main factor holding the ultra-wide camera back is the lack of autofocus, and the telephoto camera misses out on OIS, so struggles at night. In bright environments, though, it's great to be able to lean on both secondary cameras.
Whether you go for the Leica Authentic or Vibrant look, the resolved detail is similar, with much shadow information lost to boosted contrast. That said, Leica Vibrant does tend to expose brighter than Leica Authentic.
We really appreciate that each mode affects the shooting parameters differently. That means Leica Authentic and Vibrant don't just apply different filters. They adjust the shutter speed and ISO to achieve the desired look, which explains the healthy amount of preserved detail in the 13T's snaps whichever option you go with.
Leica's processing has conviction and shirks the heavy HDR look that's become popular on phones like the Google Pixel 8 Pro. This means the Xiaomi 13T's photos are actually more similar to Samsung's than Google's, ditching low-contrast processing in favor of a distinct look.
While object detail is impressive, high-contrast JPGs result in occasional clipping and dark, unsalvageable shadows. If you're a pro or enthusiast who wants maximum flexibility in your shot, we'd suggest defaulting to Pro mode and capturing a RAW + JPG on the Xiaomi 13T series, and having Lightroom for mobile on hand for any photos you want to take further.
Quick snaps for social and casual use, however, are instantly shareable from the Xiaomi 13T, especially when shot in Leica Vibrant.
Depending on whether you opt for Leica Authentic or Vibrant, your photos will handle colors with either a subdued or saturated veneer.
Once you've decided on your look, for the most part, colors are consistent across the three cameras, except for in low light scenes when the secondary cameras struggle to keep up with the more powerful, wide camera. As a result, the main camera can draw out more accurate color information from lowlight subjects.
We also noticed that magentas and reds were the 13T's Achille's heel in brightly-lit scenes, especially in Leica Vibrant, with close-up flower shots looking a bit like a pink and red soup.
We would like another option in future, Leica Documentary, or something to that effect. It's frustrating to have to resort to Pro mode for a flatter, more editable shot, so having this as an option in default mode would help the line be more competitive and could be a way to sneak in more powerful HDR features without sacrificing on a filmic look.
The large sensor in the 13T is excellent at focusing near or far, however, be careful not to get too close to a subject, With no autofocus on the ultra-wide, if you overshoot the main camera's nearest focus distance, you'll lose detail to its very shallow depth of field.
As for the telephoto, it's very difficult to tell when it actually fires up unless you manually activate it. We generally found that the 2x reach was handled impressively, though, with some background separation and a detailed starting point for Portrait mode to do its thing.
Indoor and lowlight photos are handled well by the main camera, but the lack of OIS and modest-sized sensors hold the secondary cameras back unless the Xiaomi 13T and 13T Pro are steadied. Once on a tripod or surface, Night mode or a long-exposure Pro-mode do a mighty job of eking the best from the sensors.
Selfies are beautified by default – noticeably so, though not excessively – and if you want more realistic, human shots, turning off beautification results in a natural-looking, more detailed image. Vloggers will begrudge the fact front video caps out at Full HD, but the Full HD selfie video looked respectable in our tests.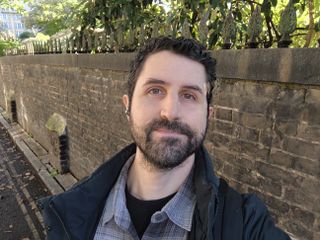 As for video, it's captured at up to 8K (30fps) and 4K (60fps) on the 13T Pro, and 4K (30fps) on the 13T. Both phones capture detailed footage at up to their respective max resolution, though we'd lean on the 4K log footage if you plan on editing your clips, as just like photos, the standard color profile is well-contrasted and saturated, so doesn't leave a huge amount of scope to dial back characteristics.
Xiaomi 13T and 13T Pro: additional features
We had great experiences across both the Xiaomi 13T and 13T Pro, with both playing back top-tier games at max graphics settings without getting too hot after 20-minute bouts. The phones feature different MediaTek chips, with the 13T 8200 Ultra, and the 13T Pro powered by a Dimensity 9200+.
If you want specifics on how these compare, the Xiaomi 13T scores 1125 single-core, and 3772 multi-core in Geekbench, and 1736 in 3D Mark Wild Life Extreme. By contrast, the 13T Pro scores 1723 single-core and 4070 multi-core in Geekbench and 3620 in 3D Mark Wild Life Extreme. This means gamers will get a better experience from the 13T Pro, but for day-to-day tasks, both phones are powerful enough for smooth performance.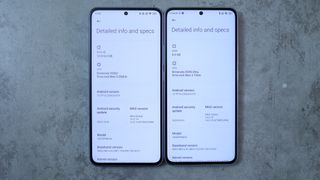 Xiaomi promises four years of software updates and five years of security updates for its Android experience – less than Apple and Google phones, but on par with OnePlus and Oppo and way ahead of brands like Sony.
The 13T series is loaded up with MIUI, Xiaomi's custom interface, and there are a lot of bells and whistles here, busying up the experience more than we'd like. While we encountered no stability issues, bloatware might swing Android purists in the Pixel's direction.
The 13T series offers both face unlocking using the selfie camera and fingerprint unlocking with an under-display sensor. Both are responsive, and we couldn't fool the phone's face unlock feature with a picture, so it's relatively secure for a single camera system.
While you do get stereo speakers, if you're holding the phone sideways like a gamepad, the bottom-firing speaker, which is the most powerful, is easily muffled, rendering the audio about 80 percent muted.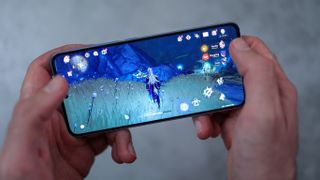 If you don't cover the speakers, then the 13T series sounds loud and clear, and while audio isn't as deep as iPhones, up to around 70 percent volume, it produces a relatively pleasant sound.
The phones both pack 5000mAh batteries that last a full day, but the Xiaomi 13T charges at 67W, filling up in around 50 minutes, while the 13T Pro takes speeds up to 120W and goes from 0-100 percent in around 25 minutes.
Xiaomi 13T and 13T Pro verdict
Anyone looking for a big-sensor smartphone with a fantastic set of pro camera tools across photography and video capture, the Xiaomi 13T and 13T Pro are excellent options.
What's exceptional is the value the 13T in particular delivers, packing the same excellent screen, versatile camera software and long-lasting battery life as the 13T Pro.
If you want gaming power, 4K 60fps or 8K video capture, and faster charging speeds, then the 13T Pro is the better choice, but if photography is your bag, the lower-cost 13T represents superb value for money.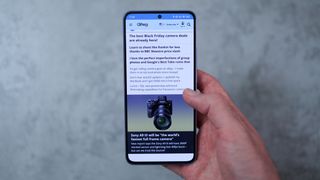 In automatic mode, Leica's two looks – Authentic and Vibrant – are committed to contrast and carving out an identifiable, traditional look for Leica-branded Xiaomi phones. That means the 13T and 13T Pro can't stack up to the Pixel line when it comes to HDR effects pulling loads of shadow detail out in JPGs.
Still, RAW shots taken on the powerful 50MP, 1/1.28" wide camera's sensor are packed with detail, and the pro tools Xiaomi offers outperform those available on comparably priced Google Pixel phones.
In turn, while folks who spend all their time in auto mode would be better off with a camera phone that leans a little more on computational photography, anyone who enjoys taking the reigns will be hard-pressed to beat the 13T and 13T Pro at their prices.
Read more: for our top choices for the best camera phone to have in your pocket today – or for some cheaper options, check out the best budget camera phones.