Analog photographers have had it tough the last few years with rising film costs, but there is a silver lining for those who shoot 120 film. In a bid to support film photographers and ensure that the magical format doesn't fade away, Lomography has announced a price drop on all its 120 films – meaning medium format photographers can spend more time creating and less time worrying about the cost.
The people at Lomography believe that film should be for everyone, not just those who have pockets deep enough to keep up with the rising costs. They've branded 120 film as an endangered species, which is hardly surprising considering a 5-pack of Kodak Porta 400 120 film will set you back around $85 / £75 / AU$140.
• Not put off by rising costs? Check our guide to the best camera film
With developing costs on top, it means film photographers are looking at each shot costing over well $2 / £2 / AU$3.80. While professionals may be able to justify that, photographers who do it as a hobby might find themselves outpriced.
Film photography has a magical quality that doesn't transfer to shooting digitally. You might be able to edit your digital photos to look like they're shot on film, or even turn your film camera digital, but nothing quite compares to shooting on real film with its surprise light leaks and the possibility of happy accidents. The problem (and beauty) of film is you can't always get it right. However, experimentation shouldn't be expensive – and it's a shame that the cost is putting people off.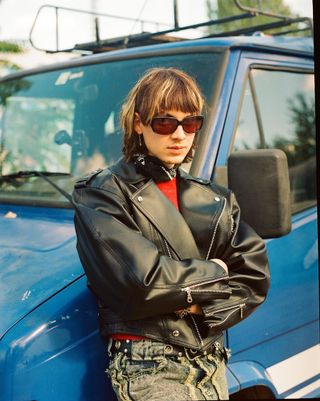 Perhaps Lomography is the unsung hero of the film world – it has given us cool, retro-styled, quirky cameras such as the Diana F+, and has produced a range of creative colored films that give your images a dreamy aesthetic.
Thanks to these new price drops, you can now pick up a 3-pack of ISO100 color negative film for just $27.90 / £22.90 / AU$27.90 (was $36.42 / £29.90 / AU$39.90) or a pack of ISO800 rolls for $30 / £24.90 / AU$29.90 (was $39.90 / £34.90 / AU$43.90). A single roll of Potsdam Kino ISO100 film is now nearly half the price, and its Redscale XR 50-200 film that renders photos rich orangey / red hues is also just $27.90 / £22.90 / AU$29.90 for a triple pack.
As a medium format film photographer myself, this is honestly the most exciting news I've seen in the camera world for some time. I also shoot 35mm film and as much as I want to use these two mediums more often, I have massively cut down on the amount I shoot because I just can't afford to.
I love shooting with Kodak Portra or Kodak Gold, but I think it might be time to expand my horizons and start shooting with Lomography film instead.
If you want to try your hand with film, take a look at the best film cameras. If a drop in prices isn't enough to sway you, though, check out some of the best medium format cameras in the digital realm instead.