Pick up the new issue of Digital Photographer Magazine today. Start by diving into our main feature on mastering low light shooting and learn how to create your best ever nighttime landscapes, cityscapes and astro images. You'll discover how to take control of colour, for a balanced and impactful palette, the best techniques for capturing sharp and well-exposed shots of the night sky and how to get more from your camera gear and software.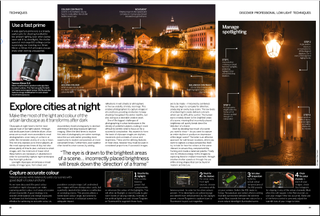 Next take a look at our feature on using hides to achieve intimate and dramatic portraits of birds, with advice from Simon Roy. Select the best location, find the perfect photo-worthy moments and shoot and edit for success. Then follow Ewen Bell's guide to professional level food photography, which covers everything from lens choice to lighting and shot styling to showing scale.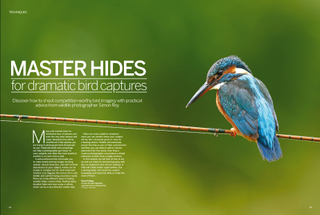 In our test section we have tests of the Leica M10-P and a quartet of prime lenses that are perfect for street photography. Plus we've got all of your favourite regulars, including interviews, news, creative projects and career advice – all of the essentials for the working professional or aspirational enthusiast.
How to get your copy
You can get your copy of Digital Photographer in stores - but if you can't get out, then order a copy direct from us, either in print or digital form.
For printed back issues go to Magazines Direct
For digital editions of the magazine, you have a variety of options available:
Apple app (for iPhone and iPad)
PocketMags app (multi-platform app for Android and other devices)
Zinio app (multi-platform app for desktop and smartphone)
Readly (all-you-can-eat digital magazine subscription service)