Usha Harish is one of more than 85 international wildlife and nature photographers to have submitted work for the Prints for Nature print sale.
Created by National Geographic photographer Ami Vitale, Prints For Nature collaborators include Jasper Doest, Brent Stirton, Steve Winter, Graeme Green, Jimmy Chin, Melissa Groo and Mwangi Kirubi, and 100 per cent of the sale proceeds will go to charity Conservation International.
The sale finishes on 10 December, so act quickly to buy one of these amazing prints.
Read on as Usha tells us more about the project and why she got involved…
What made you want to get involved in Prints for Nature?
Prints for Nature fundraises for wildlife protection during these difficult times through a collaborative effort bringing various photographers together who have graciously contributed their artwork for sale with a cause.
I was inspired because this is a collaborative effort where teamwork makes a big impact. Conservation International will assist this funding and will also ensure that the funds get to hundreds of organisations and people at grassroots level who protect wildlife.
Tell us about your image that features in the print sale.
My black and white image of the elephants marching in a line was taken at Amboseli National Park, one of the well protected parks in Kenya. It was mid-day with clouds forming and this family was heading towards the marshland for water. What caught my attention was their well-disciplined army-like single-file march and for a moment it felt surreal: are they elephants or ants?
Elephants are matriarchal, unique, strong yet gentle, and the largest land mammals on earth. Their only threats are humans and they need attention.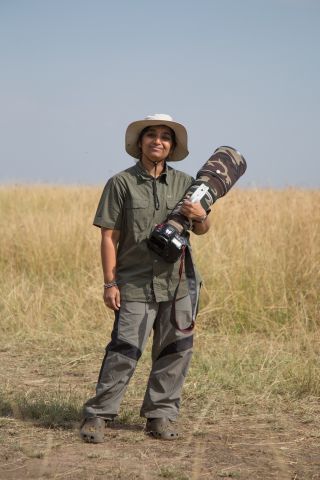 Do you have any other favourite photographers or photos from the print sale?
Actually, every photograph is impactful, and will look stunning on print. I am amazed with the variety brought into the prints for nature collection. Every photograph is inspiring to me and a lesson in how they have shown their work so artistically.
It is difficult to choose as my favourites, but Jonathan Irish's 'Go your own way' picture of penguins, Andrew Suryono's 'An Orangutan's struggle for Survival' and Andy Parkinson's 'Adult Stag in Snowstorm' really stood out for me.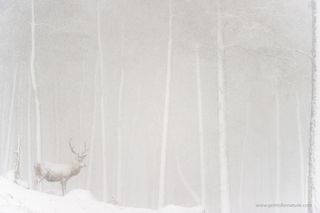 How have you and other photo safari guides coped with 2020?
2020 has been a year of introspection and redefining the new normal. We witnessed one of the quietest years in wildlife parks with no international tourists during the migration season in Masai Mara. Domestic travellers trickled and enjoyed their own wildlife gems – a great opportunity. As a photographer and photo safari guide, it offered an opportunity to further interact and focus on wildlife enthusiasts within the country.
What has been your most memorable wildlife experience?
Any interesting animal behaviour in the wild is memorable to me. I am always drawn towards happy moments with animal babies, and remember watching a two-week old infant gorilla latching on to his mother and opening his eyes slowly in Mgahinga Gorilla National Park in Uganda. And a topi giving birth to a calf, then the calf trying to stand up and go for its first milk.
I've seen tense moments, such as two lionesses from the same pride on a stalemate for hours, together and then an intense fight. Or five male cheetahs mating a female cheetah, bringing a mayhem with that unique ritual and behaviour.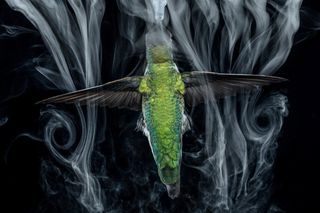 Wildlife photography is often dominated by white males. Is interest in wildlife photography growing in Kenya? And to get more women and Kenyans into wildlife photography, what would you like to see happen?
Valid observation and great question. Wildlife photography is a challenging yet fulfilling profession. It needs passion, commitment, love towards nature, family and financial support. The wildlife photography interest in Kenya amongst women and youth is growing slowly yet steadily, more so as hobbyists. I'm humbled to say that my contribution in this field has also inspired many women to take up wildlife photography.
Wildlife photographers like us in Kenya need more exposure, visibility and recognition on the right platforms. There is a lot of local Kenyan talent that can collaborate for conservation work purposes.
I'm proud to say that my friends Caroline Muchekehu and Nili Gudhka are also part of this Prints For Nature campaign with their beautiful photographs, and we have done many photo safaris together.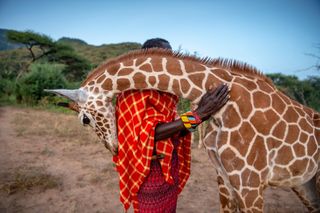 Which photographers are sharing prints?
The print collection includes images from a variety of artists, like Joel Sartore and his Photo Ark collection, Academy award-winning 'Free Solo' director Jimmy Chin and Emmy award-winning Beverly Joubert.
There are dozens of National Geographic photographers involved, and many others who regularly exhibit their work in galleries around the world, including Marina Cano, Babak Tafreshi, Graeme Green, Gurcharan Roopra, Shaaz Jung, Florian Ledoux and Mwangi Kirubi.
The prints range across species, from polar bears to elephants, penguins to giraffes, as well as beautiful natural landscapes.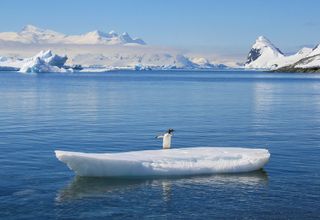 Where to buy the prints
The fine art prints are discounted to give everyone the opportunity to enjoy the inspiring work of these artists.
They will be expertly crafted by the studio of Paper & Ink with Canon's Lucia Pro archival pigment ink on Canson Infinity Edition Etching Rag 100% cotton archival rag paper. Images will be printed at 11x16 inches and they will sell for $275.
To see all the images and to buy your prints, visit www.printsfornature.com.
Read more
Best lenses for bird photography
Best binoculars: binoculars for wildlife, nature and astronomy
Best trail cameras: for wildlife photography and nature watching
Best portable hides for wildlife photography
Amazing image of tree-hugging tiger wins 56th Wildlife Photographer of the Year