It's not hard to see the appeal of Olympus cameras. We love the new Olympus PEN E-P7, we raved over the OM-D E-M5 Mark III, and for years we've had nothing but good things to say about Olympus MFT cameras.
But what's with the PRO lenses? Make no mistake, Olympus PRO lenses are optically excellent and often break new ground in zoom range, aperture or price… but they are all so BIG.
This was brought home to us fully when testing the excellent new Olympus M.ZUIKO DIGITAL ED 8‑25mm F4.0 PRO. It's not the biggest PRO lens by any means (in fact it's one of the smaller ones), but when extended for use and placed next to a full frame Zeiss 16-35mm F4, it's almost the same size.
The Olympus does have a longer 50mm equivalent maximum zoom, but surely a lens made for a sensor one-quarter the size should have a size that reflects that?
Like it or not, the smaller MFT sensor in Olympus cameras will always be seen by many as second best compared to full frame systems from Nikon, Sony and Canon.
To counter this, Olympus's traditional advantage has always been size and weight, but by trying to compete with pro full frame camera systems, Olympus is making hefty PRO lenses which throw away much of that advantage.
You can probably demonstrate the advantages in weight and cost (certainly cost) of an equivalent Olympus system versus full frame with a spreadsheet, but side by side physical comparisons are growing less and less convincing.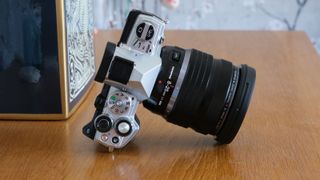 Were all the best Olympus lenses made years ago?
We like the Olympus PRO lenses a lot. They have an optical quality and consistency across the frame, zoom range and aperture range that's as good as any pro lens system out there.
The fact is, though, that they don't feel right on anything smaller than an OM-D E-M1. With smaller Olympus cameras you find yourself falling back on classic compact Olympus lenses like the 14-42mm EZ kit lens, the 17mm F1.8 or 12mm F2 primes, or the extraordinary little 45mm F1.8 portrait lens.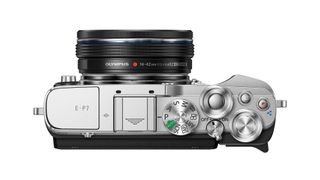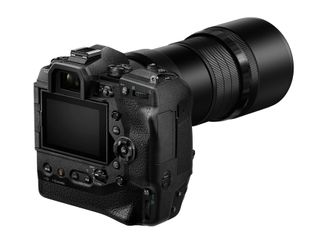 Laowa has the right idea, making the dinky little MFT 10mm F2.0 (20mm equivalent), a lens so good we bought one straight after testing it.
THESE are the lenses that sell the Olympus MFT camera system for us, not those hulking great PRO lenses. Olympus might think the pro market is where the profit is, but we think that's where the danger lies too.
The original Olympus concept was small, precision engineered cameras and lenses unlike anything made by anyone else. By trying to compete with the big boys (physically and commercially), Olympus could be throwing away the very advantage that made it unique.
Read more:
• Best Olympus lenses
• Best MFT lenses
• Best Olympus cameras
• Best cameras for travel
• Best professional cameras
• Olympus LS-P1 review
• Olympus 100mm f/2.8 Macro IS Pro