As the Ecommerce Editor for Digital Camera World, my main job is to check prices and make sure everyone who lands on the site is getting a good deal or can order the latest photography products as and when they are announced.
But as the Cyber Monday Friday camera deals continue to arrive, I'm always on the lookout for the best deal possible to help you make the best decision possible when parting with your hard-earned cash, so I have come up with seven Cyber Monday camera deals from Adorama that you simply can't pass up!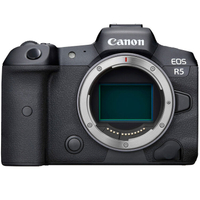 Canon EOS R5 | was $3,899 | now $2,999
Save $900 at Adorama The latest high-megapixel mirrorless from Canon offers you a massive 45-megapixel sensor with 8K/30fps RAW, and 4K/120fps 10-bit internal video - this is a camera built for professional content creators who seek the very latest in stills or video technology.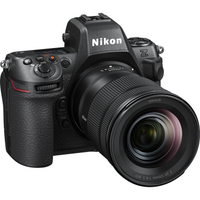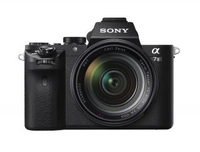 Sony A7 II + 28-70mm lens | was $1,598 | now $998
Save $600 at Adorama This full-frame mirrorless camera may be older than most, but it remains one of the best-value big-sensor cameras you can buy. This deal not only includes a the standard zoom - but also a bundle of accessories, including a bag, memory card, filters and a cleaning kit.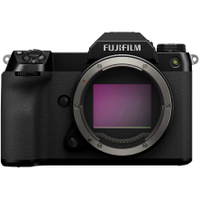 Fujifilm GFX 100S| was $5,999 | now $4,399
Save $1,600 at Adorama This medium format goliath packs a 102-megapixel CMOS sensor into a small form factor body. Able to take stunning images and 4K/30p, this is currently the pinnacle of photography without getting into the dizzy heights of Hasselblad price tags.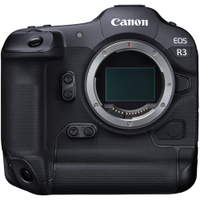 Canon EOS R3 | was $5,999 | now $4,999
Save $1,000 at Adorama With a 24.1MP stacked sensor, it can fire off 30fps bursts, 4K 120p video, and even 6K RAW 12-bit internal recording. Move the focus point by moving your eye, or with the super-fast Smart Controller joystick. Human and animal eye detection, 8 stops of IBIS… this camera has it all!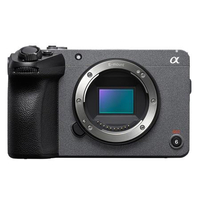 Sony FX30 | was $1,798 | now $1,548
Save $200 at Adorama + $50 mail-in rebate If you want a great compact cinema camera then look no further, this can record up to 4K at 120FPS in 10-bit 4:2:2.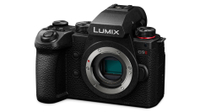 Panasonic Lumix G9 body | was $1,297 | now $897.99
Save $400 at Adorama The Lumix G9 is a powerful 20MP Micro Four Thirds mirrorless camera for both stills and 4K video. A newer Mark II has just been launched - which explains the huge discount on this still more-than-capable MFT mirrorless camera.
These are all tremendous deals, and we can't be certain when they will end and who knows what stock will be available - especially at these prices!
So my advice is... If you want to upgrade to any of these cameras and you've been waiting for when the price is right, and they are in stock, I'd jump at them now, rather than waiting for a possible further discount especially now Cyber Monday is here, and missing out on your dream camera - or having a long wait until it is back in stock.