So, the latest reports suggest that Canon has ceased production of the original Canon EOS R camera almost five years after it was introduced as the vanguard for the company's renewed mirrorless camera ambitions.
Canon Watch's sources say that there will be no more units of the Canon EOS R produced by Canon. However, there is still a lot of remaining stock of brand-new EOS R cameras at retailers that will need to be sold before the EOS R is eventually phased out.
With the EOS R stock being cleared, you might see some deals popping up that might tempt you. I personally still use my EOS R as my main camera, shooting both my professional portrait and event work with it, as well as the majority of the product shots you'll see in my reviews across Digital Camera World. I am not going to argue that the EOS R is the best Canon camera you can buy today, but as a passionate EOS R shooter, let me tell you several reasons why this camera is still a great buy in 2023.
Firstly it is still a Canon, so that means it exhibits all the hallmarks of what makes Canon the most popular camera brand in the world. This includes Canon's beautiful color rendering, ergonomic and reliable build, and the hands-down best menu system on any camera system (trust me, I've tested them all). The EOS R is also compatible with the ever-growing range of optically stunning Canon RF lenses.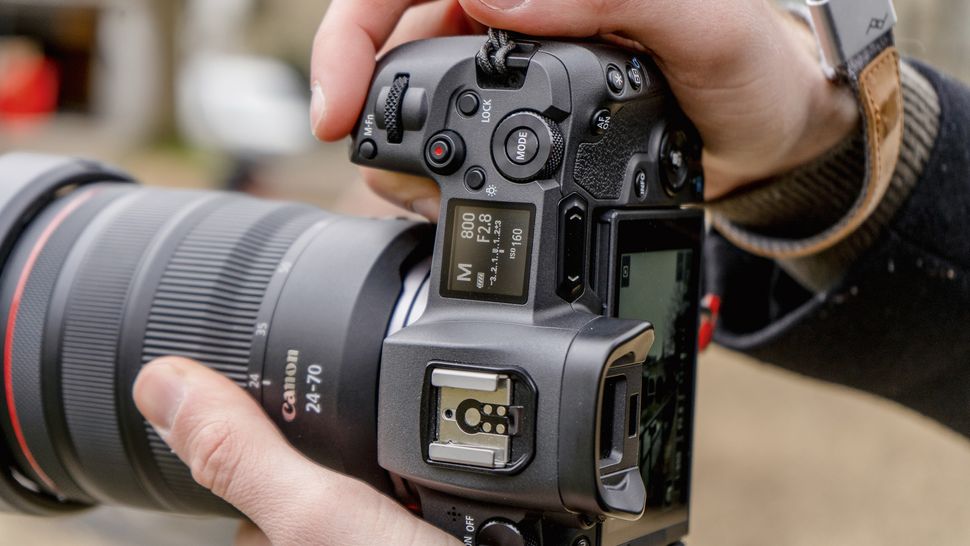 With a 30.3MP full-frame sensor, this is actually still the second-highest resolution full frame camera in the EOS R range after the Canon EOS R5, and a good deal higher in resolution than the Canon EOS R6 Mark II. The autofocus system, while it doesn't have the latest and greatest AI recognition algorithms, is still lightning-quick and has face and eye detection – which, let's face it, are the only two automatic subject recognition and tracking features most photographers really need, plus you can still manually select objects and the EOS R will track them.
The camera's video skills are a little eclipsed when compared to the latest cameras, but the EOS R can still shoot in 4K (although has the penalty of a slight crop on the footage) and the EOS R has no in-body image stabilization – but then, neither do a lot of rival cameras at its price point. And sure there is the much-maligned touch bar, but it's simple, folks: just turn it off.
This camera has years more to offer. Just take a look at the amount of Canon EOS 5D Mark IVs that are still used day-in-day-out for professional work to get a sense of how much time you can still get with a new EOS R before you feel the need to replace it. Canon has promised support and repairs for the camera right up until 2029, so you're in safe hands for the rest of this decade.
Check out the latest deals on the Canon EOS R below.
Want to see how the EOS R stacks up to other cameras? Check out our Canon EOS R vs EOS RP and Canon EOS R vs Sony A7 III comparisons. And take a look at our Canon EOS R review for our full thoughts.