Prints for Nature is a new fine art print sale offering photography lovers and collectors the chance to own work from more than 85 renowned fine art and nature photographers, who have all donated prints to raise funding to protect the natural world.
National Geographic photographer Ami Vitale was the project's founder: "Nature has sent us a strong message and reminded us of just how small and deeply interconnected our world is. It is a powerful moment to reimagine our relationship to nature and to one other"
100 per cent of the print proceeds will go directly to support Conservation International, an organisation that works to spotlight and secure the critical benefits that nature provides to humanity.
Since its inception, Conservation International has helped to protect more than 6 million square kilometres (2.3 million square miles) of land and sea across more than 70 countries. Contributions support its science, policy work and partnerships as they seek to solve the climate crisis and create a cleaner, healthier planet.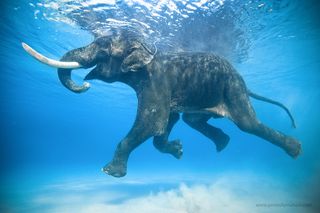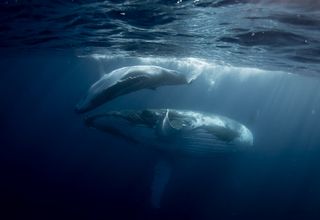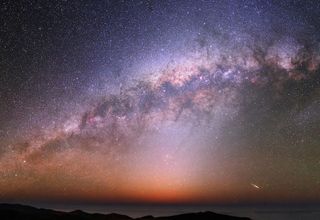 What photographers are sharing prints?
The print collection includes images from a variety of artists, like Joel Sartore and his Photo Ark collection, Academy award-winning 'Free Solo' director Jimmy Chin and Emmy award-winning Beverly Joubert.
There are dozens of National Geographic photographers involved, and many others who regularly exhibit their work in galleries around the world, including Marina Cano, Babak Tafreshi, Graeme Green, Gurcharan Roopra, Shaaz Jung, Florian Ledoux and Mwangi Kirubi.
The prints range across species, from polar bears to elephants, penguins to giraffes, as well as beautiful natural landscapes.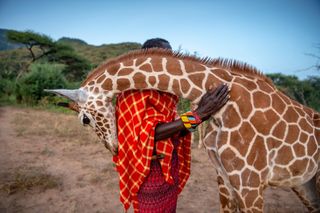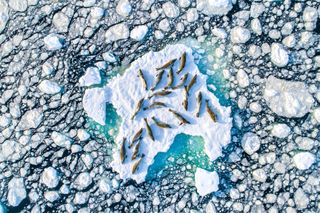 Where to buy the prints
The fine art prints are discounted to give everyone the opportunity to enjoy the inspiring work of these artists. They will be expertly crafted by the studio of Paper & Ink with Canon's Lucia Pro archival pigment ink on Canson Infinity Edition Etching Rag 100% cotton archival rag paper. Images will be printed at 11x16 inches and they will sell for $250. The price will increase by 10% for all prints purchased after Black Friday.
To see all the images and to buy your prints, visit www.printsfornature.com.
Read more
Best lenses for bird photography
Best binoculars: binoculars for wildlife, nature and astronomy
Best trail cameras: for wildlife photography and nature watching
Best portable hides for wildlife photography
Amazing image of tree-hugging tiger wins 56th Wildlife Photographer of the Year