Longer summer days means more opportunities for photos, so don't miss Digital Camera's guide to making the most of the extra hours.
Our Summer Special cover feature issues a compelling challenge: shoot a creative portfolio in just one day.
So between sunrise or sunset, whether it's photographing bugs, shooting fabulous florals, silhouettes, light trails and more, there's plenty of inspiration on offer.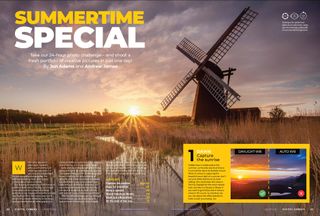 Remember that you can also buy Digital Camera online, or make great savings of up to 34% with a subscription.
Other highlights in August's Digital Camera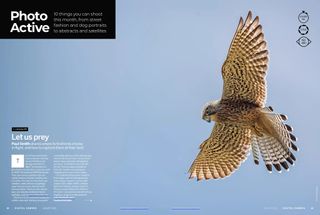 While many of the assignments in our cover feature can be tackled close to home, you'll find more in the same vein in our dedicated Stay at Home section – including another great reader gallery – plus, there's another terrific selection of projects to try in Photo Active.
Our Hotshots gallery showcases some tasty treats – our highlights from the 2021 Pink Lady Food Photographer of the Year.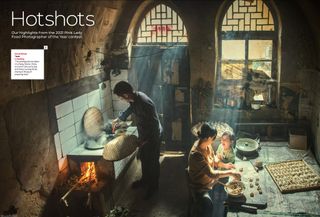 If you enjoy photographing flowers then you'll be in clover this month – Camera College offers an eight-page masterclass on photographing flowers.
You'll definitely learn something new, whether you're a newbie to the genre or an experienced shooter.
Follow along with the tutorials then enter your best shot in the photo challenge, where one lucky reader can win a copy of Affinity Photo worth £49/$50.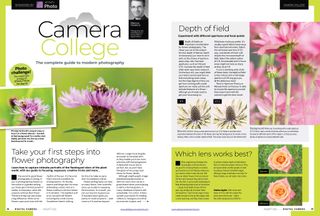 Photographers sharing their insights this month include Kitty Clark, in our One to One pro masterclass on maternity photography.
We go on location with Kitty in south-west England to discover how she captures her fine art-style images, and how she uses the golden light of a spring evening to create her signature shots.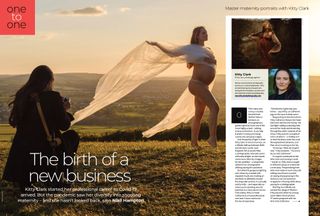 In our interview, the US photographer Kristin Bedford brings us up to speed on her new book Cruise Night, a long-form project which documents the Mexican American lowrider movement in Los Angeles.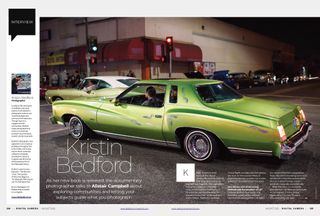 August's bonus digital gift is a set of brushed border effects for Photoshop, plus a two-page tutorial on how to use them.
You'll be transforming your images into Impressionist-style masterpieces in a matter of seconds.
As always, elsewhere in our Practical Photoshop section, you'll find an appealing selection of image editing tutorials to get busy with, as we debut more creative techniques for Lightroom and Photoshop.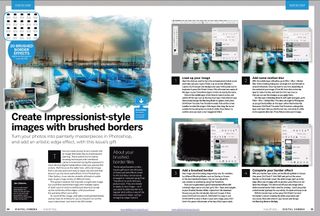 Highlights in August's camera reviews section include the Olympus PEN E-P7 compact, the first new release by the iconic brand's new ownership, which gets a full test.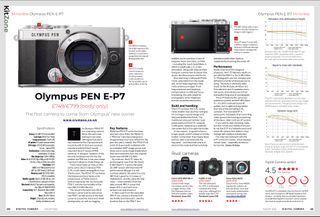 And we scrutinise the Lumix GH5 Mark II, an update to Panasonic's practically perfect 4K hybrid. Find out what the manufacturer has done to make this camera even more attractive to buyers.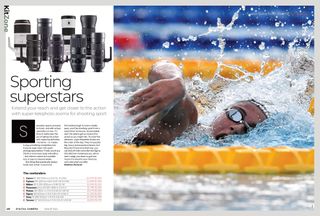 Finally, our group test marks this summer's return to spectator sports with a round-up of the best super-telephotos for shooting sports and wildlife.
We also welcome some long-awaited native macro glass for Nikon's Z system in the shape of the Nikkor Z MC 105mm f/2.8 VR S.
The latest issue of Digital Camera comes with an unrivaled selection of digital gifts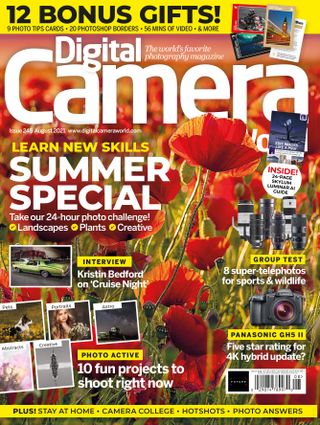 This issue's digital gifts include 20 brushed border effects for Photoshop and 56 minutes of bonus video tutorials.
Plus, there's also an in-depth 24-page guide to Skylum Luminar AI editing software, including an exclusive discount code that can be redeemed until 31 October 2021.
Here's the full line-up of the bonus gifts with issue 245:
Nine all-new photo tips cards on wildlife, landscapes, action – and more
24-page guide to Skylum Luminar AI image editing software
20 brushed border effects for Photoshop CC – create an Impressionist masterpiece!
56 mins of video tutorials for editing in Affinity Photo, Photoshop and Lightroom
256-page Camera Buyer's Guide eBook packed full of buying advice
Subscribe now
Every issue of Digital Camera magazine is packed with tips, techniques, pro advice, reviews, news and inspiration.
To make sure of your copy every month, subscribe at our online shop from just £12.50!
You can buy limited back issues of Digital Camera magazine in print at our Magazines Direct secure store.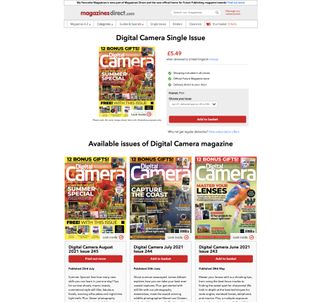 Alternatively, there is a range of different digital options available, including:
• Apple app (for iPad or iPhone)
• Zinio app (multi-platform app for desktop or smartphone)
• PocketMags (multi-platform app for desktop or smartphone)
• Readly (digital magazine subscription service)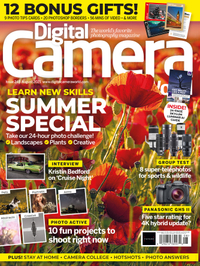 Digital Camera World is the world's favorite photography magazine. Every issue is packed with the latest news, reviews, tutorials, expert buying advice, tips and inspiring images. Plus, every issue comes with a selection of bonus gifts of interest to photographers of all abilities.