He's already one of the most photographed people in British history. And as King Charles III prepares to be crowned in Saturday's coronation, an army of news photographers will be jostling to take his picture once more, not to mention the tens of thousands lining the streets, cameras in hand.
But it all could have been so different. Had his great-uncle King Edward VIII not abdicated, making his grandfather king and placing him directly in line to the throne, Charles would have led a very different life as a less important Royal.
Perhaps then, he'd have had more time to follow one of his passions, and turn it from hobby to profession. Could he, in fact, have been on the other side of the lens, as a working photographer – like his mother's cousin, Lord Lichfield?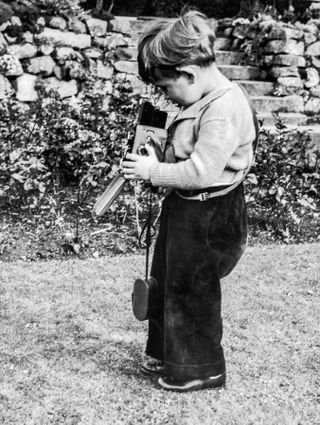 It's a strange thought, given the Royal Family's vexed relationship with photography over the years, from the involvement of paparazzi in Diana's death, to Prince Philip losing his temper with photographers, to the ill-fated snapshot of Prince Andrew (himself a keen photographer) that contributed to his recent downfall.
On the whole, though, photography has played a positive role for Royals, as an endless stream of iconic images have helped sell them as a force for stability and family values, both amongst their own subjects and across the world. (Indeed, we can all learn useful tips on posing like the Royals for our own pictures.)
And just look at how many incredible images of the late Queen Elizabeth were shared following her death last year, with a continuing fascination in new pictures emerging, such as these photos of the Queen and her corgis.
Perhaps most significantly, the archive photos on this page, taken in the grounds of Balmoral Castle, Scotland on September 28 1952, show just how fascinated the infant Charles was with the idea of taking pictures himself.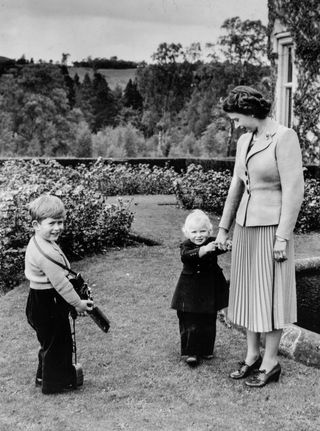 These heartwarming images were captured by Lisa Sheridan (1894-1966), a portrait photographer who worked under the professional name of 'Studio Lisa' and had a close working relationship with the Royal Family.
One shows the young Charles keenly interested as his mother, the Queen, plays with the twin-lens reflex camera, while in another he becomes engrossed in the device himself. In a third (above), it's all smiles as he stands clutching the camera in front of his mother and sister, Princess Anne.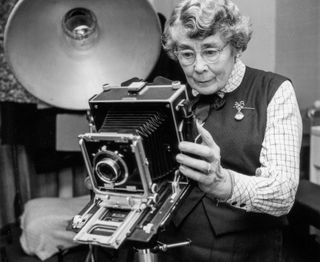 Such images shouldn't really surprise us, because a love for photography seems to run deep within the Royal Family as a whole. Queen Victoria and Prince Albert first became Patrons of the Royal Photographic Society in 1853, a tradition that's continued ever since, with The Princess of Wales (aka Kate Middleton) recently taking up the RPS mantle from the late Queen.
Queen Elizabeth herself was captured a number of times with a camera in her hands, and famously filmed her coronation tour in 1953. Meanwhile, with the next generation of Royals are getting even more hands-on with photography. For instance, Princess Kate, who's known to be a Canon user, published a photo book called Hold Still in 2021, documenting the realities of the pandemic through photos of the people who lived through it.
King Charles, however, has himself become a keen and accomplished painter, whose preferred medium is watercolors. According to the UK newspaper The Independent, "King Charles never sells his originals but has been making money for his charitable foundation for many years by offering limited edition signed prints at up to £15,000 (around $19,000) each. It was revealed in 2016 that sales of his prints had raised £6 million (over $7.5m) and the amount is believed to have soared since then."
40 of his paintings are currently on display in his Sandringham House residence in Norfolk.