The Easiframe Curved is a patented Australian-designed system created specifically for photographers and video makers who shoot portraits, people or products. It is a changeable fabric cyclorama backdrop – claimed to be a world first – to create a dedicated shooting space in any environment or workspace, and gives
a smooth wall-to-floor transition via an extruded frame.
The fabric skins are machine washable and stretch tight, eliminating the need to deal with creases during and after a shoot. It can be used in portrait and people
photography or as a green screen for video productions, and it can be completely customized to the required size.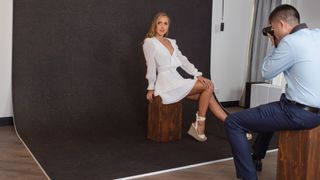 Both the Easiframe Curved and the standard Easiframe backdrop are manufactured in Australia by Printaly Pty Ltd based in Castle Hill, Sydney. The Easiframe Curved was invented in 2019 by Printaly and granted an innovation patent in May 2020. The Easiframe is available in a number of versions, including single-sided wall- mounted, double-sided free-standing, and LED lightbox. It has been widely used in exhibitions, events, stadiums, signs and the photography industry.
Kellie-Anne Clifton – the company's business development manager – notes, "There is nothing else like Easiframe Curved in the world. We haven't presented it to one photographer yet in Australia who hasn't purchased it. That's an impressive strike rate. It's easy to use, cost-effective and best of all outlasts any other backdrop on the market."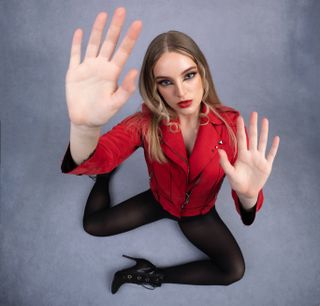 Setup takes around 20 minutes and brackets for wall mounting are included with the kit.
Alternatively, the brackets can be used with light stands if the backdrop is to
be free-standing. A key design feature is a silicone insert channel in the frames, which makes changing the fabric skins both quick and easy. Additionally, the fabric skins do not crease so there is no need to steam or iron them. The fabric is dye- sublimated which enables it to be machine washed using a cold water cycle and then air dried.
Also see our guide to the best backrops for photography, and our pick of the best studio lighting kits