The DxO Nik Collection 3 is the latest version of a plug-in suite first developed by Nik Software, bought by Google and then rescued from potential obscurity by DxO.
It consists of a series of creative plug-ins: Analog Efex Pro, Color Efex Pro, HDR Efex Pro, Silver Efex Pro and Viveza, and three correction tools (up from two): Sharpener Pro, Dfine and Perspective Efex.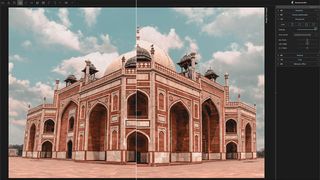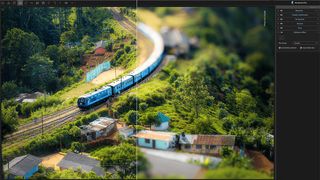 Perspective Efex can correct lens distortion (if it has access to the original image file) perspective distortion like converging verticals, and volumetric distortion, where wide-angle lenses 'stretch' objects near the edges of the frame.
• Get the DxO Nik Collection 3 (there's free trial)
Despite its age, the Nik Collection has long been considered one of the most useful and important photo editing plug in suites of all. Silver Efex Pro has a very strong reputation amongst black and white photographers, for example, and Analog Efex Pro breaks new ground in the way it recreates old film and old camera effects.
Just posted: DxO Nik Collection 3 review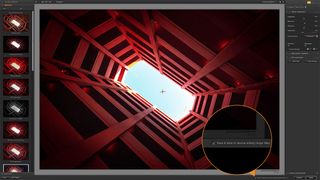 How DxO Nik Collection 3 non-destructive editing works
Most plug-ins are 'destructive' – once you've edited and saved the image, your adjustments are 'baked into' the exported file and can't be tweaked or changed later.
This is how the Nik plug-ins have worked – until now. But DxO has leveraged the potential of a variant of the TIFF image format. It now offers the option of working with a 'multipage TIFF' file, which contains the original image, the edited version and the processing instructions used to achieve it.
The upshot is a world first – a non destructive plug-in filter workflow from within Lightroom. The multipage TIFF format does produce quite large files, but it does allow re-editing within the Nik plug-ins, something never before possible.
In fact, this will work with any photo editor, including Photoshop, and including programs which can launch external editors, such as Capture One, since the Nik plug-ins can also operate as standalone programs.
DxO has also streamlined its Nik Selective Tool palette in Photoshop. You can use this to launch individual plug-ins, but also to apply favorite presets or 'last edits' without having to launch the plug-in interface.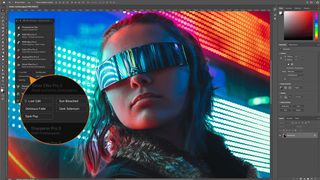 Price and availability
The DxO Nik Collection 3 is available now from the DxO website for a special launch price of $100/£86.99 instead of $100/£125 , and $60/£49.99 instead of $79/£69 for the upgrade. This offer is valid until June 30, 2020. Existing users can upgrade by signing in to their customer accounts.
• Get the DxO Nik Collection 3
Read more:
• This is the best photo editing software right now
• These are the best free photo editing tools
• DxO Nik Collection review