Adobe is marching forward with further price increases, despite the company pulling in record revenues and profits, with revenue reaching a whopping $4.89 billion (approximately £3.95 billion / AU$7.60 billion) in its third quarter of the 2023 financial year, or 13% year-over-year growth.
It's important to note that, currently, Adobe is only increasing the prices of the Adobe Creative Cloud Single App Plans and the Adobe Creative Cloud All Apps Plan, with a respective $24 or $60 increase if you pay annually, or a $3.00 or $7.50 increase if you pay month-to-month. The price hike is only going to affect users in North, Central, and South America, as well as Europe.
At the moment Adobe appears to be leaving alone its popular Adobe Creative Cloud Photography Plan, as well as its mobile subscriptions, so most of us can breathe a (probably temporary) sigh of relief.
The company is justifying its price increases by further expanding its AI tools. Abode, instead of offering these as an additional option to photographers, has chosen to push AI across its existing applications, as well as new Single Apps plans also now coming (whether you want it or not) with access to new web apps like Adobe Express Premium.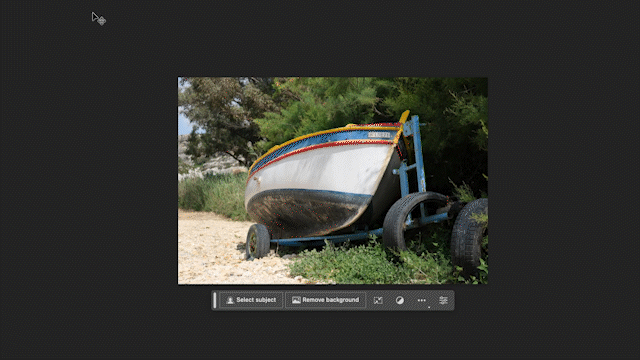 Adobe is also introducing a new generative AI credits system, which will limit access to the fastest version of Adobe's AI generative tools like Adobe Firefly or AI-powered background expansion in Photoshop. After allotted credits have been used up, users can still use Adobe's AI features, although at a slower rate, or have the option of purchasing more credits.
Free users using Adobe Express will get 25 credits to use, with an additional 100 credits costing $4.99. It is not clear from Adobe how many credits paid users will receive depending on their plan, or where you can check your current allowances.
However, with many photographers having absolutely no interest in Adobe's AI additions (especially those aimed squarely at social media marketers), these price hikes are undoubtedly going to annoy a lot of users who are now being charged more money to keep using the same application in the same way as they have for years.
Adobe is likely relying on users being so accustomed to its software that they choose to stay and pay the increasing prices – although some of the best photo editing software from other companies offers much more affordable prices, with rivals like Capture One Pro 23 or Affinity Photo offering much of the same editing experience as Adobe's Lightroom or Photoshop software.
Find out more about the best Lightroom alternatives or the best Photoshop alternatives.