Canon's 2021 lens roadmap for its mirrorless RF mount has been allegedly leaked according to camera news site Photo Rumours. The site has been a reliable source for accurate leaks previously though obviously as it's an unofficial roadmap it needs to be taken with a pinch of salt.
The reported lenses that are on the way are a wishlist of optics for Canon's mirrorless cameras that would certainly fill in some of the gaps currently in the lens range. If true it would really show that Canon aren't pulling any punches with the lens range for its relatively new mirrorless mount.
According to the source, via Photo Rumors, Canon is due to announce new Canon RF 50mm f/1.8 STM and Canon RF 70-200mm f/4L IS USM lenses, which would compliment the 50mm f/1.2L USM and 70-200mm f/2.8L IS USM lenses already in the RF range at a more budget-friendly price.
• Read more: Best Canon RF lenses
Canon TS-R tilt-shift lenses in RF mount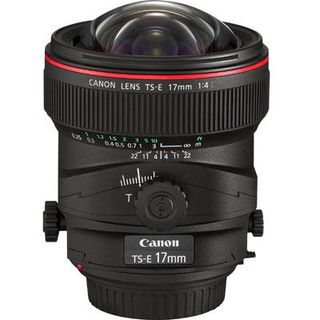 The most head-turning optics claimed to be on their way are two new TS-R tilt-shift lenses. The Canon TS-R 14mm f/4L and Canon TS-R 24mm f/3.5L would be Canon's first tilt-shift lenses to come to the RF mount and like the DSLR version pictured above, we'd expect it to have knobs and dials on it for fine-tuning the tilt and shift motions. However, as mirrorless optics they have the potential to be smaller and lighter than their DSLR counterparts. We'll have to wait and see if this comes to fruition for more details.
Telephoto lenses galore! Eight big zoom optics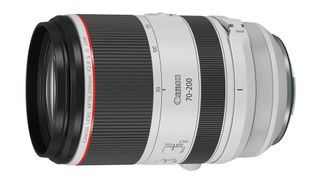 If accurate, the source claims a raft of eight telephoto lenses for the RF mount are on their way. This would be a welcome addition to the RF lens range for photographers that shoot wildlife, sports, weddings and more. The telephoto lenses allegedly coming in 2021 are:
Canon RF 100mm f/2.8L Macro IS USM
Canon RF 135mm f/1.4L USM
Canon RF 100-400mm f/5.6-7.1 IS USM
Canon RF 400mm f/2.8L IS USM
Canon RF 500mm f/4L IS USM
Canon RF 600mm f/4L IS USM
Canon RF 800mm f/5.6L IS USM
Canon RF 1200mm f/8L IS USM
Four wide angles on their way too?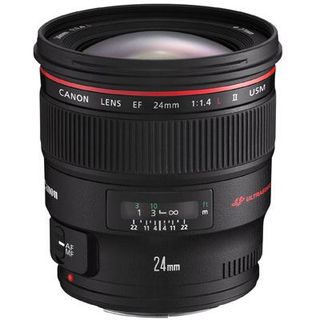 It's not just telephoto lenses though, it's rumoured that we'll also see four wide-angles for the RF mount including two primes: Canon RF 24mm f/1.8 IS STM Macro and Canon RF 35mm f/1.2L USM. These can be compared to Canon's 24mm f/1.4L II USM lens for its DSLR EF mount (pictured above) which has been a brilliant optic for landscapes and astrophotography due to it's wide focal length and wide maximum aperture too.
Also claimed to be coming in 2021 are two wide-angle zoom lenses; the Canon RF 10-24mm f/4L USM and Canon RF 14-35mm f/4L IS USM.
Read more:
Canon RF 35mm f/1.8L IS STM Macro review
Canon RF 50mm f/1.2L IS USM review
Canon RF 85mm f/1.2L IS USM review
Canon RF 85mm f/1.2L IS USM DS review