The original CamRanger was one of our favorite ways to remotely control your DSLR, offering extensive functionality from an easily pocketable device. The new Mini version is now barely bigger than a chunky USB thumb drive, yet it can do even more.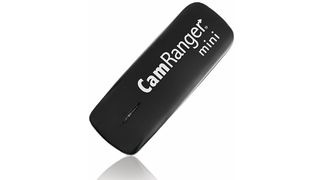 CamRanger Mini is about half the size of the original model and two thirds the cost, yet it manages to be slightly faster and able to work over a longer 120m (400ft) Wi-Fi range.
As before, you can wirelessly control you Camera's shutter, aperture, ISO and white balance, along with many other settings. Delve deeper and CamRanger can also run more advanced functions like focus stacking, time-lapse sequences, and automatically capture bracketed exposures to produce combined HDR and time-lapse effects.
The device is also great for letting you stay hidden for capturing images of wildlife, as your camera's live view image preview can be streamed to your smart device.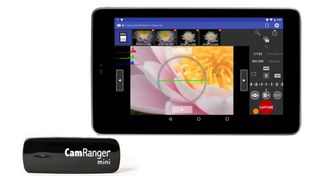 The CamRanger Mini app can be used with iOS or Android devices, whether they be smartphones or tablets. Both versions of the app have also been given a complete work-over to maximise ease of use.
CamRanger Mini works with most Canon and Nikon DSLRs. It's powered by a built-in lithium-ion battery capable of 3-4 hours run-time and charged via the device's micro-USB port. A carry case is included and this can double as a holding pouch to attach the CamRanger to a tripod leg.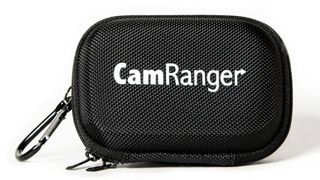 The Camranger Mini is available now for £229.