The TourBox controller is a photo and video editing console designed to make interacting with software like Premiere and Photoshop a more ergonomic experience. It allows you to control numerous functions with one hand, while keeping your dominant hand free to use a keyboard, mouse or graphics tablet.
The original TourBox hit the market less than a year ago, but the makers of TourBox have just announced at CES 2021 a subtle update: TourBox Neo. This builds on the original's design but incorporates a new pressing function to the knob and dial, as well as upgraded electronic components that are said to give better smoothness and a more accurate sense of control.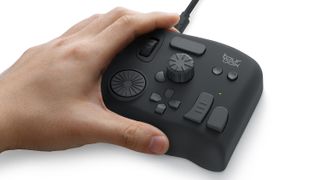 As with the first TourBox, the Neo sports 11 buttons and 3 control knobs, and is compatible with popular image and video editing software, including:
Adobe Photoshop, Lightroom, Premiere Pro and After Effects
Capture One
Final Cut Pro
DaVinci Resolve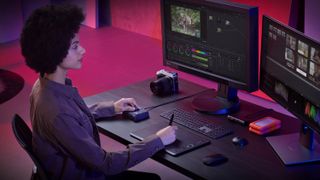 The specific functions of wheels and buttons change based on what software you are using and how you choose to configure the device. The speed, acceleration, and accuracy of the Knob, Dial, and Scroll functions are all able to be tuned to suit your personal editing preference.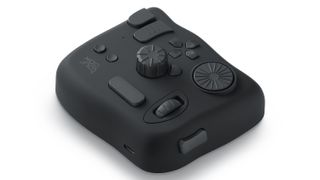 TourBox offers four sets of default presets, for Photoshop, Lightroom, Premiere Pro (editing), and Premiere Pro (color grading). Regardless of the software you're working in, TourBox's buttons and dials help you scrub through footage in Premiere Pro more comfortably, or adjust brush size and hardness in Photoshop without needing to move your mouse away from your image. In Lightroom you get quick access to exposure, contrast, black, white, highlight, and shadow adjustment via button taps, and the scroll wheel is used for color channel adjustments. An interactive HUD stays on screen at all times and you can make a visual navigation map pop up with a single click. And you can always reset selected sliders to initial values with one click.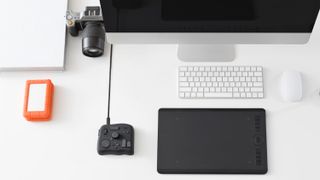 Though the new Neo is only a modest revision of the original TourBox, it's good to see that the makers are committed to the device - something we've seen since the original's retail launch, as to date it has received more than ten firmware and software upgrades.
You can pre-order the TourBox Neo now from B&H, priced at $169
Read more:
The best photo editing tools and accessories
The best keyboards for video editing
The best mouse for photo and video editing
The best graphics tablets for photo editing