Friday 01 March is Self Injury Awareness Day for 2019, highlighting the growth in self-harm incidents among children and young adults and the need for support to help these vulnerable people.
As part of the awareness-raising efforts, London-based photographer and campaigner Jude Wacks is highlighting Best Days Of Your Life – a project and exhibition exploring adolescent self-harm.
Curated by Wacks, Best Days Of Your Life focuses on a group of 18-to-20-year-olds who have all self-harmed during their secondary school years. "At first glance they seem to be an average looking group of late teens," says Wacks.
"But when you start capturing them on film and talking to them, you can see the pain that lingers within. Sometimes it is obvious; often there are subtle nuances in their appearance and outlook that provide an indication of how they feel."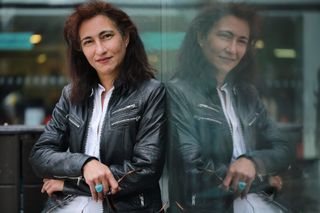 Since summer 2018, Best Days Of Your Life has exhibited at London's Old Truman Brewery in the East End and LCC in Elephant & Castle, raising awareness among visitors and giving others affected by these issues a chance to speak up.
Wacks is conscious of the delicate balance that needs to be struck when the desire to raise awareness comes up against the strong societal taboo about discussing mental health. "I'm trying to examine the intimate choice of hiding or revealing the invisible pain these teenagers have," she says.
As well as campaigning for more facilities and support for young people dealing with self-harm, Wacks is actively looking to collaborate with relevant organisations and groups to expand the reach of Best Days Of Your Life, including further exhibition opportunities.
More information on the project, and her other work, can be found at Wacks' website.
Read more:
Homeless in Hollywood: an exhibition of unseen work from actor Steven Berkoff