The iPhone 12 was finally launched yesterday after months of rumors and speculation. We'd heard tidbits of information about the latest iPhone all year, including its 5G capabilities and the fact that there were four models for the first time ever. However, Apple had plenty of surprises in store for us as well, including a brand new screen material and a new photo file format (more interesting than it sounds!).
We've rounded up the 12 most interesting things about the iPhone 12 that you might not have heard about already.
• Read more: Best camera phone
5 exciting features on the iPhone 12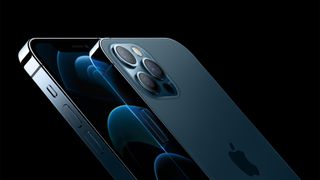 01. The iPhone 12 Pro Max's camera sensor is 47% larger
There's plenty for photographers to be excited about with the iPhone 12 Pro Max's photography capabilities, with Apple billing it as having its 'best camera ever'. This apparently comes from their new sensor, which is '47% larger' than their previous sensors (although Apple doesn't clarify how large this actually is).
Apple have also created a new 12MP wide angle camera for all of their new iPhone 12 models. This has a new aperture of f/1.6, which is wider than their previous main camera aperture of f/1.8 on the iPhone 11 models. This will provide better low light performance on all of the iPhone 12 models, but it will work particularly well in tandem with the new sensor on the iPhone 12 Pro Max.
02. Apple has borrowed DSLR technology
As technology grows more advanced, it seems that phones and cameras are beginning to merge into each other. Between the Zeiss ZX1 running an Android OS system and the news that Apple is using DSLR tech in the new iPhone 12 models, how long will it be until phones and cameras are one and the same?
That musing aside, the iPhone 12 cameras will feature sensor-shift technology for their new optical image stabilization. This means that when the user takes a photo, the phone can make up to 5,000 micro-adjustments per second to counteract any potential hand-shake. This sensor-shift technology also means that users will apparently be able to take 2secs exposures handheld.
03. The iPhone 12 mini will apparently be the smallest 5G phone
We'd heard a lot of rumors about Apple releasing four new iPhone models, rather than their usual three new models. This had led us to wonder exactly what would be the difference between the two entry-level models. Well, the answer is – not a lot! The only difference between the iPhone 12 and the iPhone 12 mini is that the 12 will measure 6.1" while the 12 mini will measure 5.4".
This is a super smart move from Apple, as there are plenty of consumers who want the latest up-to-date tech, but don't want a phone the size of a mini-tablet to get it. Plus, being able to say you've got the world's smallest 5G phone will definitely help corner that area of the market as well. With the success of both iPhone SE models, we're honestly surprised it took Apple this long to make this move.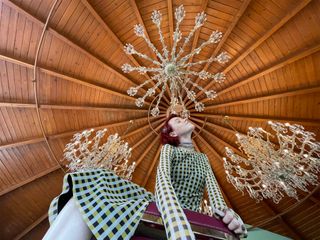 04. Apple is launching a new photo file format (and this should excite you!)
Yes, file formats might not seem like the most exciting announcement to come from the latest Apple event. However, the Apple ProRAW photo file format that will launch later this year could be a total game-changer. iPhones have been capable of shooting RAW photos for a while, but the downside to shooting RAW is that the in-camera processing (such as white balance adjustments, sharpening, exposure, etc.) aren't recorded.
Considering camera phone technology relies heavily on this processing, the differences between RAW files and ordinary files can sometimes be dramatic. This means that users might be put off from experimenting with RAW shooting, as they'd rather let the phone do all the work.
However, RAW files give users much more flexibility in their editing decisions. Luckily, Apple's new Apple ProRAW format means that users can shoot RAW images and still enjoy the computational photography capabilities, such as Smart HDR 3 and Deep Fusion. Adjustments such as white balance and sharpening etc. will be thought of as layers, rather than baked into the file itself. This should mean that users will be able to easily adjust the effects of these adjustments, but still be able to enjoy their automatic usage.
05. Apple introduces a LiDAR scanner to the iPhone 12 Pro & Pro Max
Both the iPhone 12 Pro and the iPhone 12 Pro Max will include a LiDAR scanner. Primarily known for its use in self-driving cars, a LiDAR scanner is capable of measuring how long it takes for light to reach an object. This means that it can understand the dimensions of a room and its objects in an instant, even in low light conditions.
This is great for 12 Pro and 12 Pro Max users, as the autofocus in Night Mode will be faster and more accurate thanks to the LiDAR technology. In fact, apparently users will enjoy 6x faster autofocus in low light. This new sensor also means that Augmented Reality will be more realistic, so expect some even more interesting Instagram and Snapchat filters soon!
Read more
Best iPhone for photography: from the iPhone 7 Plus to 11 Pro
Best camera phone: which is the best smartphone for photography?
Best phablet
Best phone cases: protect your camera phone in style