Robert Frank is considered one of the greatest photographers of the last century, but the man behind the camera always remained enigmatic.
Long-term friend and assistant, Brian Graham, provides an insider's look at Frank's life, with his new book published by Steidl – Goin' Down the Road with Robert Frank. The book provides photographs made between 1979-2019, capturing behind-the-scenes images of Frank at work, but also an insight into his personal life, showing memories of a life lived in front of and behind the lens.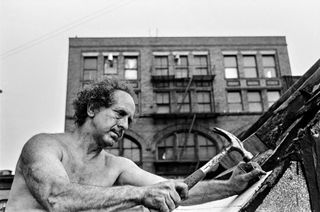 Writings by artist and friend Ai Weiwei, novelist and screenwriter Rudy Wurlitzer, and Graham himself, frame the photography to form an intimate and original portrait of Robert Frank.
The photographer is best known for his world-renowned project, The Americans, which has been a great inspiration for generations of photographers – myself included. It gave an outsider's view of America, its people, and its culture, framing it in a way not seen before.
First published in 1959 it all but redefined the photobook, delivering an authentic, poetic, and fresh view of the world, which was only enhanced by Frank's storytelling ability and skill with pacing.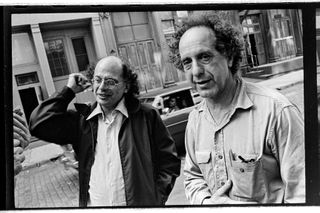 After The Americans catapulted Frank's career, he later went on to photograph more groundbreaking photography projects, as well as enter a career in directing motion pictures.
Goin' Down the Road with Robert Frank flips the typical viewpoint and makes Frank the subject of the images. The book provides a look behind the scenes, capturing Frank at his most intimate. Photographs of him directing, scanning negatives, and photographing portraits are seamlessly intertwined with personal moments – and as an admirer of his work, it is touching to see more of the man behind the camera.
Goin' Down the Road with Robert Frank by Brian Graham, is published by Steidl and is available for purchase now at $35 / £28 (Australian pricing to follow).
Frank's work spans many styles and genres but much of his work would now fall under street photography. See our guides on the best cameras for street photography and the best lenses for street photography.