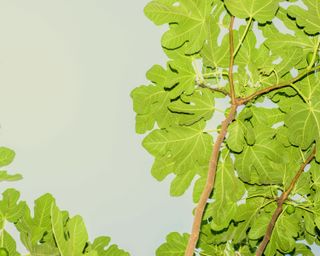 About Benedict Brain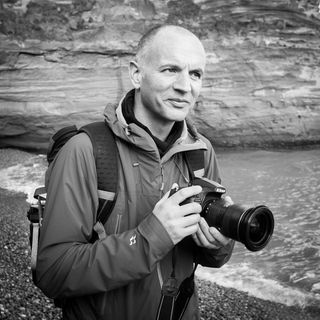 Benedict Brain is a UK based photographer, journalist and artist. He is an Associate of the Royal Photographic Society and sits on the society's Distinctions Advisory Panel. He is also a past editor of Digital Camera Magazine.
During the late 1980s and early 1990s, I had the good fortune to study under the great British photographer John Blakemore at the Derby School of Art. He was an inspirational teacher, and his wise words still resonate with me and inform my picture-taking nearly 30 years later.
Since those heady art-school days, I have always been interested in the idea of visual metaphors, something that John was interested in too. Don't panic, it's not all arty-farty rhetoric: it's simply a case of embracing the often playful notion that a photograph can be something other than a photographic record, and enjoying the concept that by showing one thing, it's possible to also allude to another.
To that end, and with the idea of visual metaphors in mind, I'm sharing with you a picture of a fig tree! As you may have guessed, in my mind, it's not just a picture of a fig tree. It's part of a bigger series of images that I'm working on called Swimming in Styx and Other Stories. (I know – it's delightfully pretentious.) Through these images, I'm alluding to the mysterious worlds of Greek myths, Norse gods and Arthurian legends. I'm trying to look at the landscape in the 21st century and re-imagine it with an ambiguous re-telling of these stories.
In doing so, I'm trying to understand how the stories came about in the first place. Perhaps they were inspired by the land and natural phenomena around us?
To enhance this feeling, I've used an odd mish-mash of techniques to challenge the way we see the world. For example, in this photograph and many of the others in the series, I've used on-camera flash where it wouldn't normally be used. In this particular picture, the technique renders the world strangely unnatural, and alludes to an otherworldliness – and the myths floating in my mind.
I also enjoy the way the flash makes this image seem more two-dimensional than it is – which is odd, since a photo is two-dimensional anyway. Weird! BB
• Other articles in the Art of Seeing series
Read more:
• The 50 best photographers ever
• 100 best photography quotes from famous photographers
• The best coffee-table books on photography