How good is your photographic knowledge? Do you know your f-stop from your stop bath? Our new weekly quiz will test you out with 10 fun multiple-choice questions. How well will you do?
1 Which German city is the home of Leica cameras?
a Wolfsburg
b Wetzlar
c Wittgenstein
d Würzburg
2 A wise photographer once said "If your pictures aren't good enough, you aren't close enough". What is their name?
a Magnum war ace Robert Capa
b Wildlife supremo Jim Brandenburg
c Documentary portraitist Jane Bown
d Fisheye afficionado Bill Brandt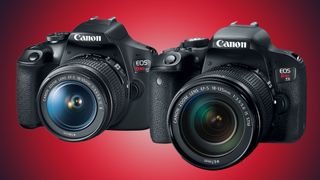 3 Canon's budget DLRs are known as Rebels in the USA, and by numbers like the 4000D in Europe. But what curious family name do they have in Japan?
a Kanpai
b Kasquai
c Kiss
d Klute
4 Which of these is not an attachment for modifying the light from a studio flash head?
a Snoot
b Beauty dish
c Magic wand
d Fish fryer
5 The symbol Ø is frequently found on a lens - what is it used to indicate?
a Infinity
b The diameter of the filter ring
c The minimum focusing distance
d The circle of confusion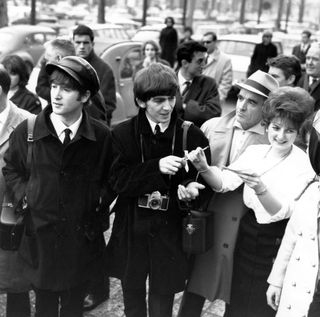 6 What is the name of the person with the Pentax camera around his neck in this 1964 photo?
a John Lennon
b Paul McCartney
c George Harrison
d Ringo Starr
7 What is giclée printing?
a Traditional darkroom technique using a gelatin-based emulsion
b Fine-art print from an inkjet printer
c Digital image printed onto traditional silver halide printer
d Printing onto a non-paper medium - such as slate, or wood
8 Which Photoshop tool would you most likely use to increase contrast in your images?
a Masks
b Channels
c Curves
d Magic Wand
9 How much larger is the imaging area full-frame sensor compared with an APS-C sensor?
a 2.5x
b 1.5x
c 3.5x
d 2x
10 Which of these is designed to protect your rights when taking pictures of people?
a Model T Ford
b Model village
c Model release form
d Model agency
Want to know what you scored? Find out on the answers page…