Any passionate photographer will tell you that nothing beats a high-quality print. We may be spoilt by the ability to upload our images to social media at the touch of a button, but the best way to display an image in all its power and glory is still a print, using the best inks and the finest, high-quality paper. If you're a passionate photographer who wants to commit their images to print, whether you're creating a professional portfolio for prospective clients or simply making a collection of memories to share with loved ones, we think that the best way to do it is with a CEWE PHOTOBOOK.
The CEWE PHOTOBOOK is made to the standards demanded by professional photographers who are looking for the very best. Your images are printed on 300gsm FujiFilm silver halide paper, which is heavier than standard photo paper, and it's this that gives our photobooks their premium feel in the hands. Books are available in Classic (Lustre), Gloss or a Matte finish.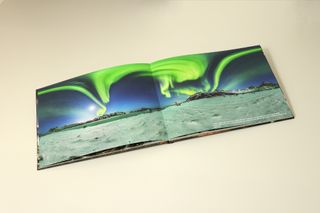 Once images are printed, the books are then assembled with a layflat binding, which allows the images lay flat across a double page, with no page-arching and no central gutter. This means that a once-in-a-lifetime landscape shot, or even a stitched panorama, can be displayed in its full glory. A CEWE PHOTOBOOK is, without a doubt, the most professional, impressive way to display your images.
You can create your photobook using CEWE's award winning Design Software. If you are a professional photographer, you can use their professional software to produce logo-free products or you can use the PDF-to-book functionality – designed for customers using Adobe InDesign and providing you with a free template generator and full creative control. CEWE also offers many other options for printing and displaying your images, including CEWE WALL ART, which is available in a variety of finishes including Aluminium, Acrylic, Canvas, Foamboard, Gallery Print and more. A piece of CEWE WALL ART is perfect for adding colour and interest to the walls of your office, home or studio.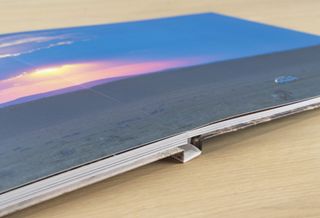 Whatever product you choose, you can trust CEWE's award-winning service to guide you through the process – CEWE was in fact awarded the Worldwide 2018 TIPA Award in the category 'Best Photo Print Service'. Based in Warwick, CEWE have a dedicated and professional customer support available 24/7 and they offer a 100% satisfaction guarantee.
Want to learn more? CEWE will be at The Photography Show 2019 on all four days of the show, so by all means take advantage of this chance to see the range of products on offer and try out CEWE's award-winning software. There will also be a show-exclusive offer, so don't miss out. CEWE will be at Stand E21, which is right by the entrance. We're looking forward to seeing you there!