I was approached by another photographer to join him on an editorial shoot in Egypt for a travel magazine. The feature was based on an upcoming piece about a Nile cruise, which would start in Cairo and follow the Nile South towards Luxor, Aswan and, finally, Abu Simbel. Our job was to photograph these locations with the images to be used alongside an editorial piece to market the upcoming trip.
I had never been to Egypt, so it was the perfect opportunity to visit, especially as I had been talking with my colleagues at That Wild Idea about basing a photography tour in the country, so a scouting trip certainly wasn't going to do any harm.
• Read more: Best travel cameras
The article had already been written, so we were tasked with photographing the mentioned locations in order to tie the piece together nicely. The plan was to shoot the locations along the Nile that the cruise would be visiting. We started off in Cairo, visiting the pyramids of Giza, as well as a couple of museums and souks that were mentioned in the article.
From here we flew down to Luxor to cover the many temples surrounding the city. Our final stop was in Aswan to photograph the Temple of Philae, as well as the Felucca boats and their captains that cruise up and down the Nile.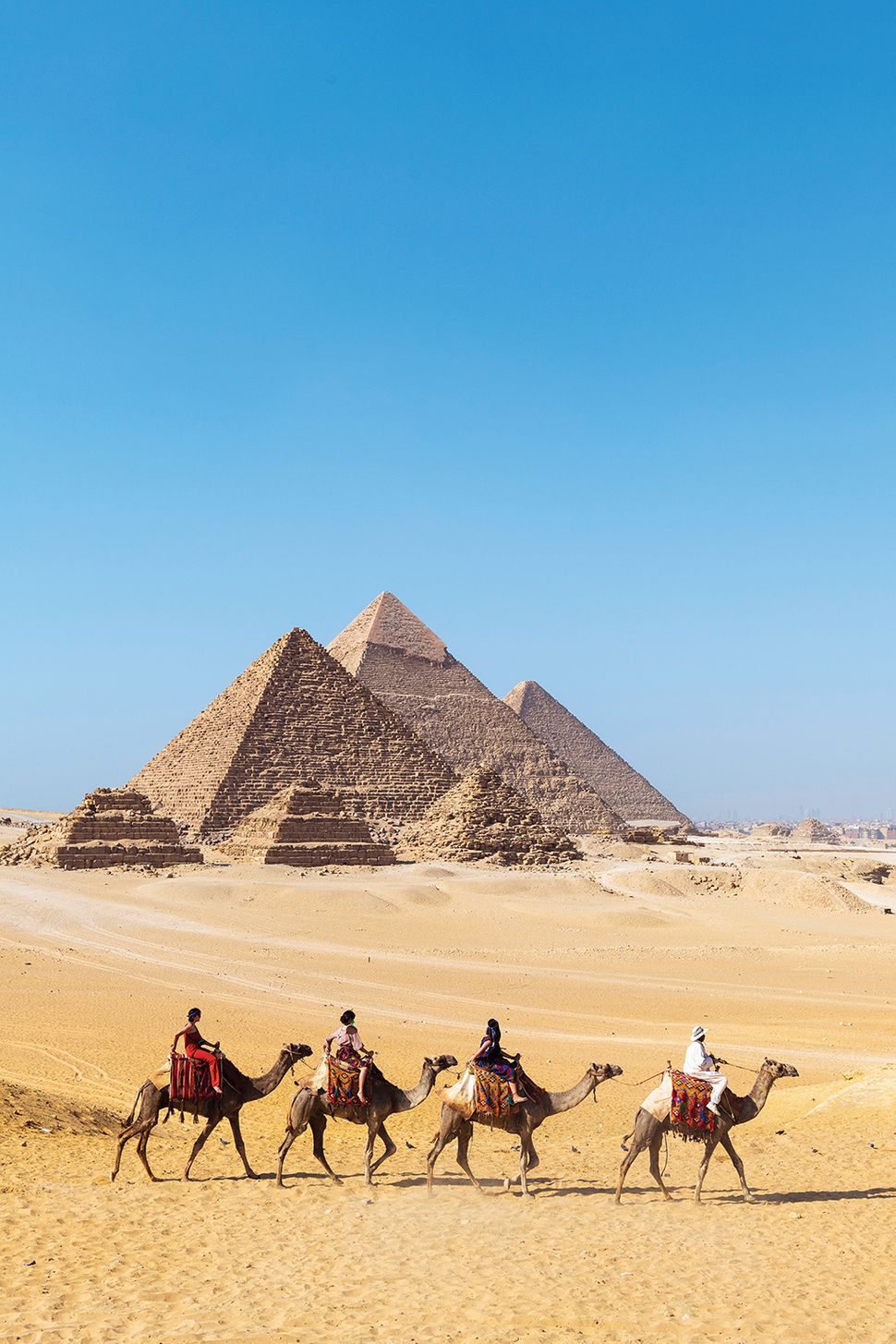 Ready, willing and able
I always research a destination thoroughly to save time and to use as inspiration to hopefully produce a range of unique images. The time of day and light I want to shoot a certain location in is very important to my work, and I will use essential photography apps such as PhotoPills to determine the exact location of the sunrise and sunset at the time of year I will be on location. But my plans also develop along the way, or as I see new compositions once I start shooting.
Weather conditions can also play a part in what I shoot, and I use a range of weather apps to help me determine my shooting schedule. This wasn't a big issue in Egypt, though; the assignment took place over ten days in July, when it was baking hot and, as you can probably imagine, very dry.
I used my Nikon D850 and Nikon Z7, paired with 16-35mm f/4, 24-70mm f/2.8 and 70-200 f/4 lenses. Working in such dusty and sandy environments I find it is essential to have the best possible weather sealing, and the D850 and Z7 certainly have that. It also gets very hot in Egypt, and the fact that the Nikons worked perfectly under such harsh conditions is further testament to the quality of these cameras.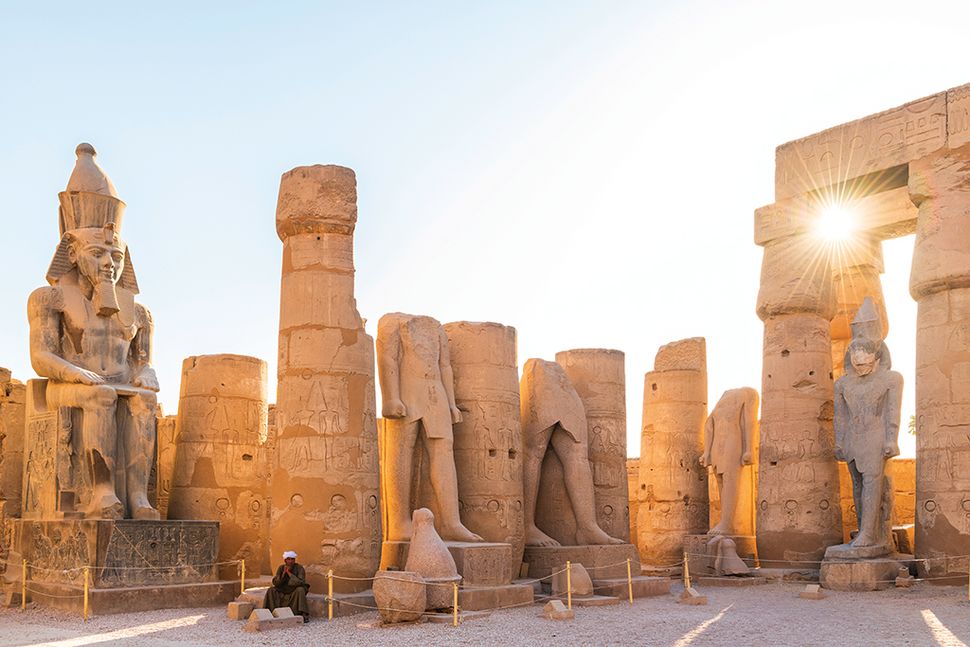 Prep is paramount
When I'm working in very sandy locations I try to avoid changing lenses as much as possible. So here I had my most-used lenses, the 24-70mm and 16-35mm mounted to each of my two camera bodies, and swap the camera over, rather than the lens, to avoid the risk of exposing the sensor to the vicious elements.
Also stashed in my Lowepro bag were a set of Lee ND, ND grad and polarizing filters, along with plenty of memory cards and two Sandisk Extreme portable SSDs to back up my images. Strapped to the outside was my ever-trusty Manfrotto tripod.
• Read more: Best travel tripods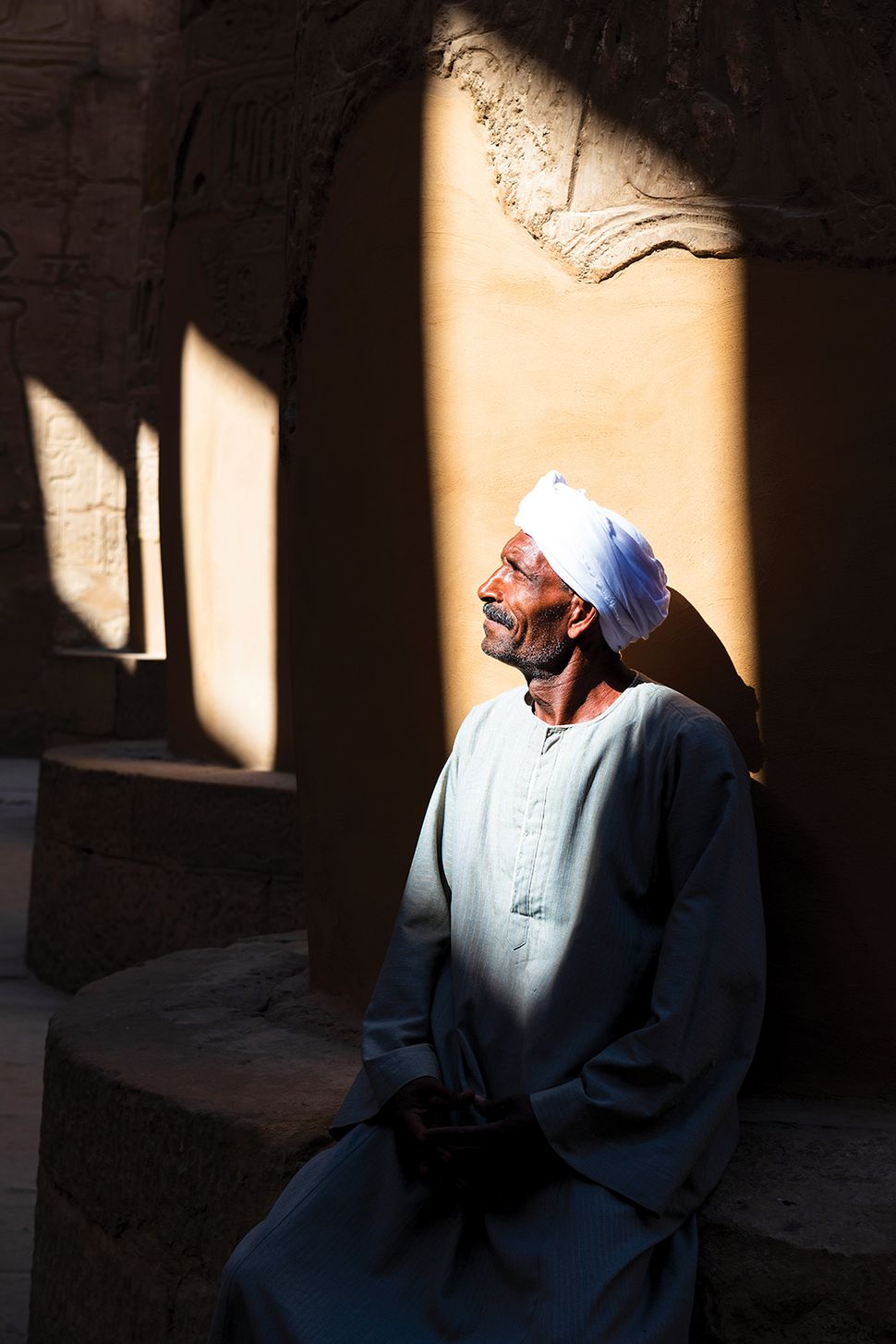 There is a lot of bureaucracy in Egypt, which at times made things feel like a little more effort than was strictly necessary. The other problem was the heat: it got up to 47ºC in Luxor, which made for some pretty unrelenting working conditions.
But the Egyptian people were really fun and friendly, which makes any assignment a lot easier. We got lots of insider knowledge from chatting with locals and tons of great portraits; I was pleasantly surprised to discover how open people were to being photographed, which I was not expecting. I feel it's important to include real people to give the location a little more emphasis, vital for any editorial assignment.
While this was my first visit to Egypt, I grew up in the Middle East, so I love to get back there whenever I can; it always feels a bit like coming home.
That Wild Idea runs photo tours to some of the world's most photogenic locations.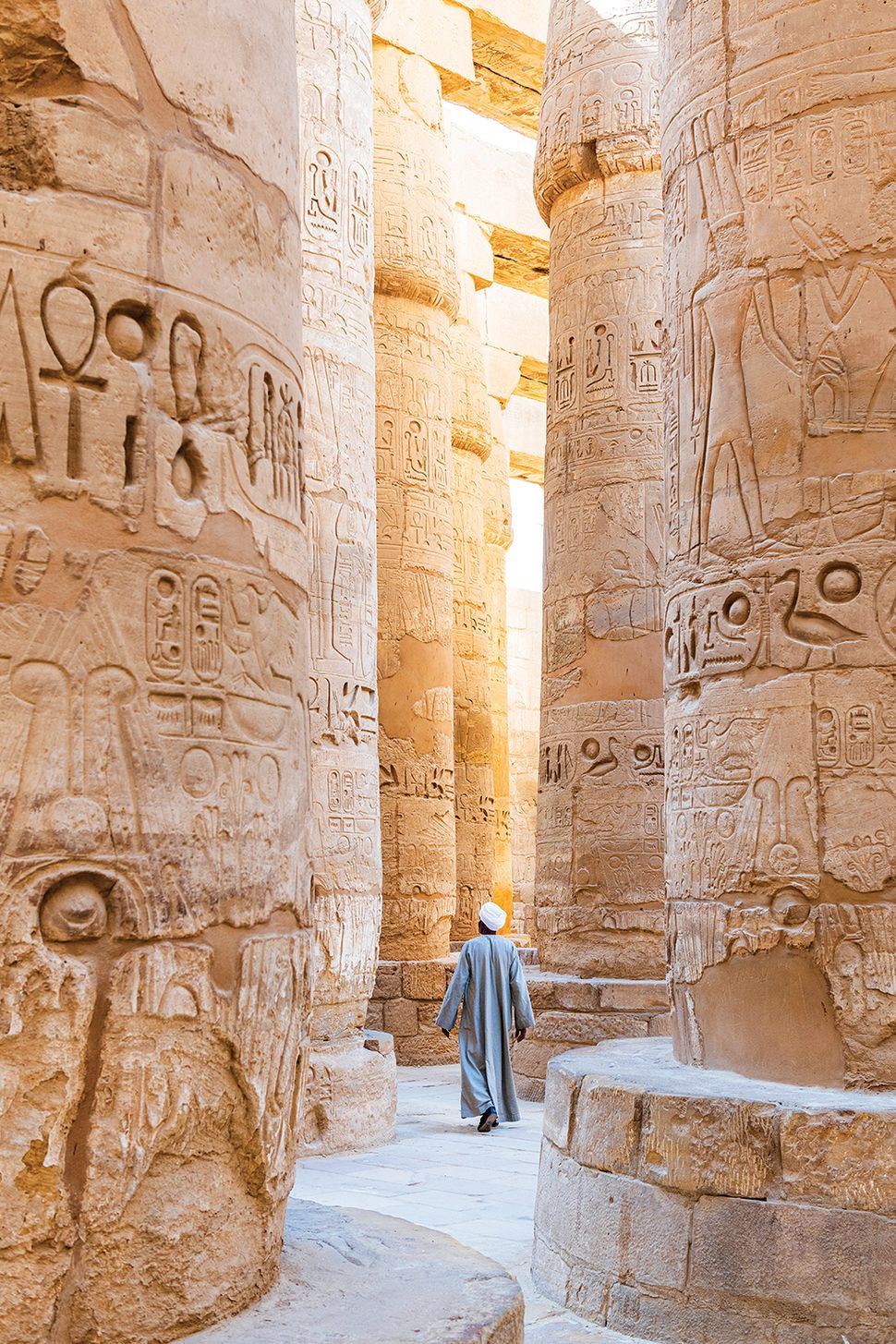 That Wild Idea runs photo tours to some of the world's most photogenic locations.
Read more:
Nikon D850 review
Nikon Z7 review
Best Nikon cameras
Best neutral density filters
Best polarizing filters
Best ND grad filters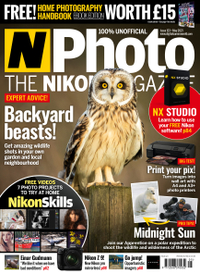 N-Photo: The Nikon Magazine is a monthly publication that's entirely dedicated to Nikon users. For the best news, reviews, projects and more, subscribe to N-Photo today!