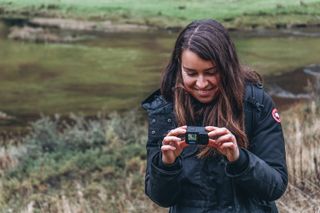 How to use a GoPro Hero10 to shoot stills
We tried out the GoPro Hero 10 Black in a few different shooting scenarios, and while it obviously can't beat one of the best professional cameras for resolution or image quality, it proves that action cameras are much better for stills photography than you'd imagine they would be.
Cinematic stills
If you want the GoPro to work in full auto mode, turn on SuperPhoto, which chooses from either High Dynamic Range (HDR), Local Tone Mapping, Multi-Frame Noise Reduction or No Processing. You can also turn on HDR mode yourself for landscapes with high contrasts between shadows and highlights.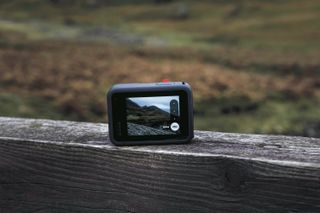 Portraits
While not exactly top of the list for portrait shooters, the GoPro Hero 10 can shoot faces. Switch the view to Narrow Lens (27mm) for a more natural field of view. To capture group shots or selfies, mount your GoPro at the right height, switch to SuperPhoto and use a Photo Timer so you have time to get in the shot.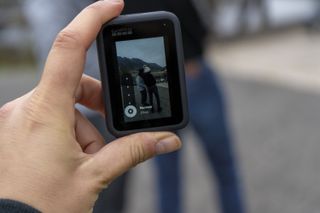 Low light scenes
For night sky shooting or cityscapes, switch to the GoPro NightPhoto preset, which adjusts the shutter speed to let in more light for your scene. Mount the GoPro on a mini tripod or lay it down somewhere stable to avoid motion blur. It's best to change the output to RAW to maintain detail for post-processing.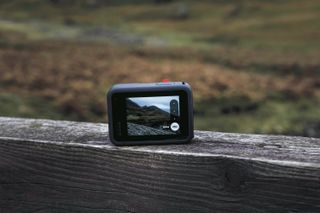 Action and activity
Switching to Burst preset enables you to capture up to 25 photos per second, which makes it perfect for action and sports shots. Alternatively, LiveBurst will take shots both 1.5 seconds before and 1.5 seconds after the shutter is pressed. You can customize these presets by tapping the pencil icon.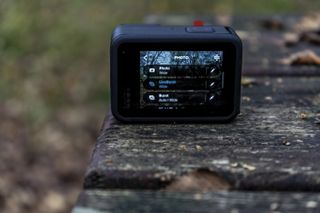 Read more
GoPro Hero 10 review
The best 360 cameras
The best slow motion camera