The Nikon D5600 is a DX camera body (that's Nikon's term for its APS-C crop-sensor cameras), and as such it requires DX lenses for best functionality. While FX lenses will work on the D5600 the crop factor of the smaller image sensor means you're better off saving your money and getting the DX versions.
While lenses are general purpose to an extent, there are certain lenses that lend themselves better to certain disciplines. For example, telephoto lenses have a longer focal length and appear to compress perspectives, which can be flattering for facial features in portraiture. While wide-angle lenses offer a greater field of view perfect for landscapes or astro. Macro lenses specialize in terms of being able to focus closely and therefore gather more detail from a small subject and record it on the image sensor.
When looking for the right DX lens for your D5600 it's important to consider whether the lens is a zoom or a prime, as zooms allow for recomposition without moving the camera, but primes often give faster maximum apertures for better low light performance.
If shooting handheld or at slower shutter speeds then Vibration Reduction (aka image stabilization) can steady the frame optically, ready for you to capture a sharp shot despite the movement. Other elements also come into play, such as size and weight which can impact a lens' portability, so bear that in mind if you'll be doing a lot of travelling or hiking long distance. But for now, take a look below at our varied round up of the best lenses for the Nikon D5600 to find your next piece of glass.
Best lenses for the Nikon D5600 in 2022
Why you can trust Digital Camera World Our expert reviewers spend hours testing and comparing products and services so you can choose the best for you. Find out how we test.
Any D5600 owner wanting an inexpensive lens to start off on, or to add to their existing lens collection, should look no further than the Nikon 50mm f/1.8G. Less than 200g in weight and fast to autofocus this nifty fifty packs a wallop when it comes to image quality.
Thanks to the mid-range focal length and wide f/1.8 aperture portraits are a dream to shoot with this lens, providing smooth bokeh when shot wide open. The 50mm f/1.8G is the best DX prime to go for if you're on a budget and need a general lens that can shoot everything well, or the Nikon AF-S DX 35mm f/1.8 as an alternative.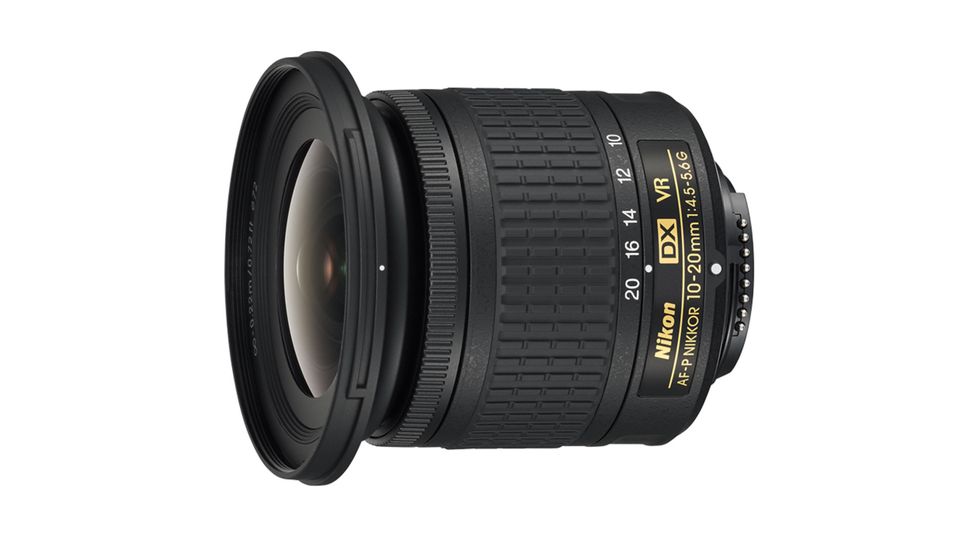 Small and lightweight, the Nikon 10-20mm f/4.5-5.6G VR AF-P DX is the perfect ultra-wide lens for travel photography, or those heading out on long hikes for stunning landscape scenes. At just 230g it can tuck away unnoticed into a camera bag or pocket, and is at home on the lightweight D5600 body.
The aperture range of f/4.5-5.6 isn't the brightest ever, but it is complemented by 3.5 stops of Vibration Reduction to assist in the taking of steady, sharp shots even when in challenging conditions where shutter speeds must remain slow. See our full Nikon AF-P DX 10-20mm f/4.5-5.6G VR review.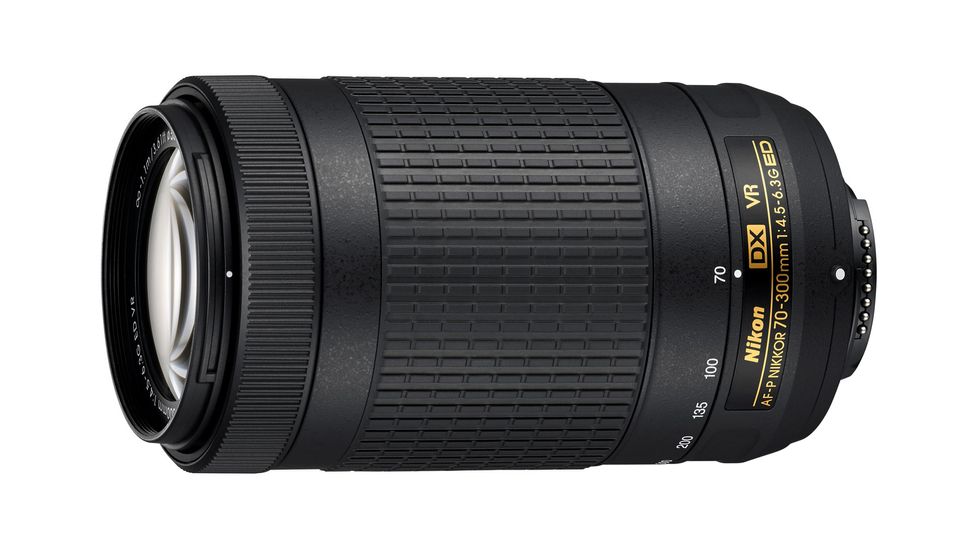 With an equivalent focal length range of 105-450mm on the D5600, this telephoto zoom lens is best used for simple wildlife, sports, and action shots, though it's equally adept for portraiture and long-zoom landscapes.
Integrated Vibration Reduction keeps the frame steady, crucial when shooting at the longer end of this lens due to camera shake blur as the maximum aperture stops down to a slightly dimmer f/6.3 which restricts light. Extra low dispersion glass elements in the lens help to keep a nice, sharp image for quality results. Internal focusing means filters stay put and water/dirt ingress is kept to a minimum. See our full Nikon AF-P DX 70-300mm f/4.5-6.3G ED VR review.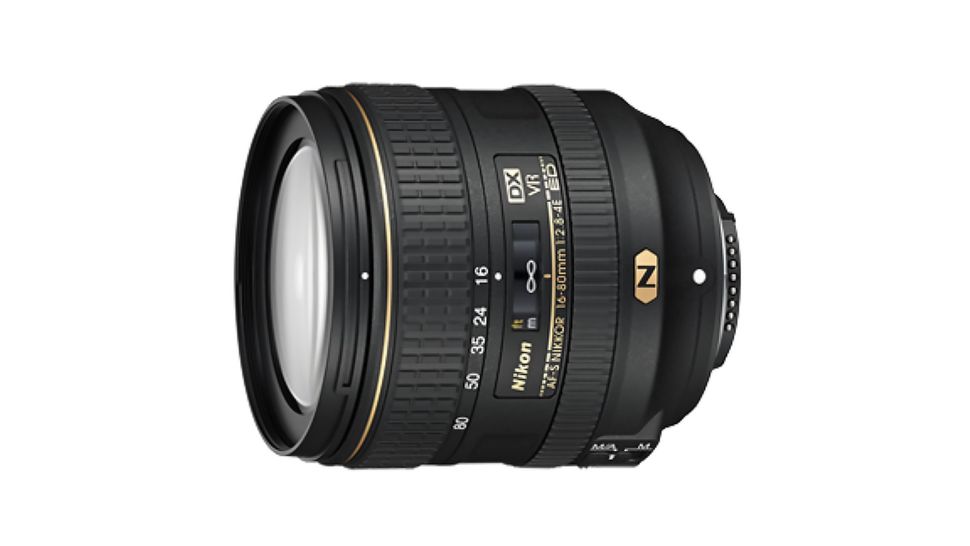 This is the most expansive standard zoom lens you can buy for the Nikon D5600, covering a broad range from the 16mm wide angle end up to a telephoto 80mm. When capturing wide shots the fast f/2.8 aperture drinks in the light, and while it does stop down to f/4 once zoomed in, it's still one of the best performing variable aperture ranges you can get in nearly any zoom lens.
If the maximum f/4 aperture does bog you down at any point then simply click on Vibration Reduction for up to four stops of stabilization compensation which will steady the frame and maintain sharp results when shooting handheld with slower shutter speeds. Read our full Nikon AF-S DX 16-80mm f/2.8-4E ED VR review.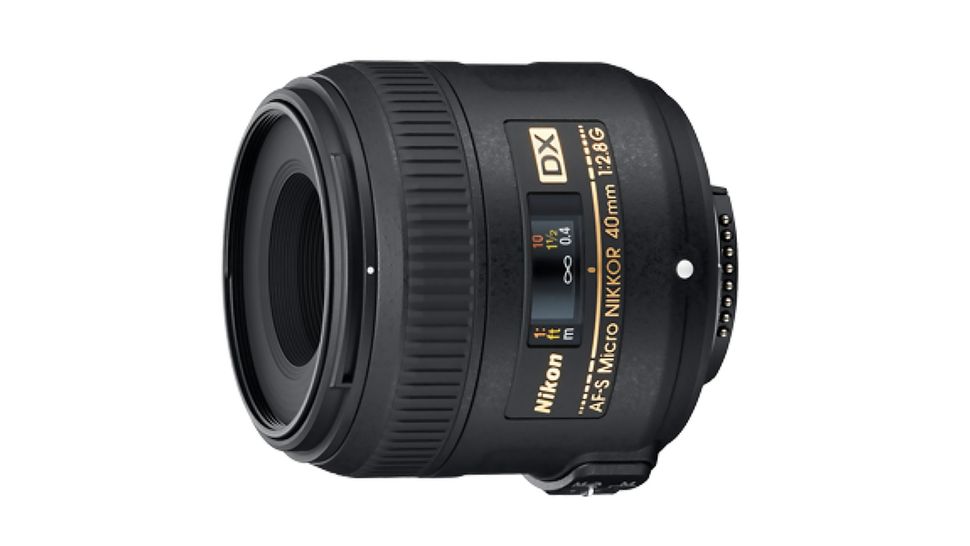 The Nikon 40mm f/2.8G AF-S DX Micro lens is a brilliant lens to add to your D5600 if you're looking to dabble in macro photography without committing to an expensive lens. It focuses to infinity so can double as a general purpose lens as well, but it has a minimum focusing distance of 16.3cm which is close enough to get in tight on smaller subjects.
Wildlife macro photography (such as bug photography) may be a little tricky given the lens' slightly wide-angle focal length – you can end up very close – but it does suit flower photography, jewelry, and any other macro subjects that aren't flighty and it gives a true 1:1 reproduction ratio for genuine macro shots.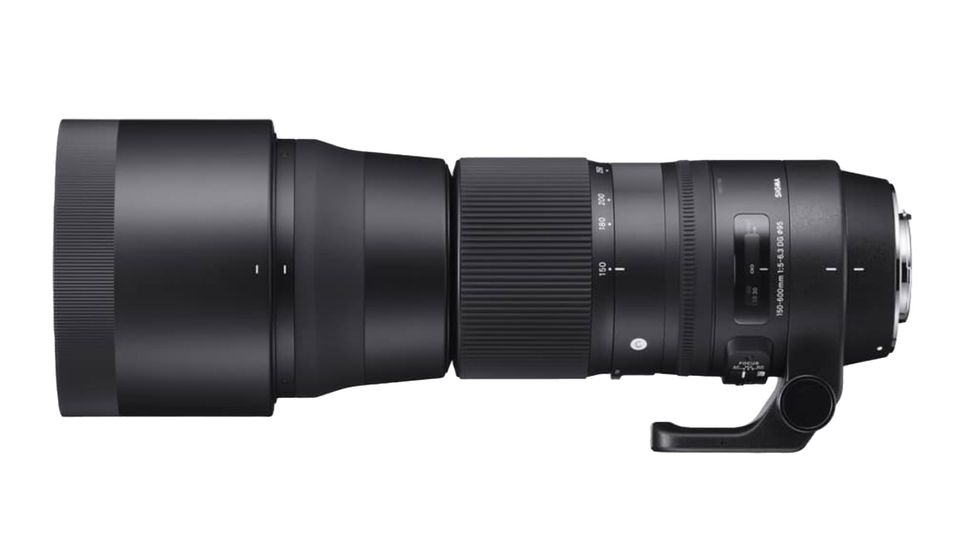 This is a hyper telephoto zoom lens that's probably best suited to practiced photographers that have had their D5600 for a while or who are particularly interested in capturing wildlife shots without disturbing it. With an effective focal length of 225-900mm on the D5600's crop sensor body, it gives astonishing range for capturing distant subjects and fully filling the frame.
Though a little large and heavy, it's still suitable for handheld shooting of distant birds, mammals, and other wildlife, or even sports, action, and even some deep field astrophotography. Four stops of stabilization paired with a steady hand (or monopod) makes this a telephoto not to be trifled with. See our full Sigma 150-600mm f/5-6.3 DG OS HSM Contemporary review.
Having one lens that can cover every photographic eventuality may seem like a dream, but superzooms give you just that - providing you with wide-angle and telephoto extremes, and everything in between. Measuring 79x102mm and weighing 585g, this is an ideal lens to pack for trips where you have to pack light - and it feels well-balanced on the D5600. It certainly goes large on zoom range, with a telephoto reach equivalent to 450mm in full-frame terms. Autofocus is a little pedestrian and it would be nice if the manual focus ring didn't rotate during AF. However, thanks to the inclusion of top-grade FLD (Fluorite Low Dispersion) elements, it performs well for a lens of this type. See our full Sigma 18-300mm f/3.5-6.3 DC Macro OS HSM Contemporary review.
How we test lenses
We test lenses using both real world sample images and lab tests. Our lab tests are carried out scientifically in controlled conditions using the Imatest testing suite, which consists of custom charts and analysis software that measures resolution in line widths/picture height, a measurement widely used in lens and camera testing. We find the combination of lab and real-word testing works best, as each reveals different qualities and characteristics.
See also
Best Nikon flashguns
Best Nikon camera bags
Best Nikon wideangle lenses
Best Nikon telephoto lenses