Meet the pro: Holly Wren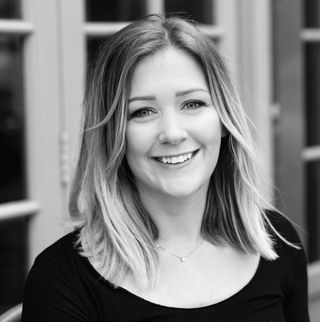 Holly is a UK-based commercial advertising photographer who specialises in portraits and lifestyle imagery. Her passion is to photograph people, the folk that she meets along the way, and she often shares her portrait technique and lighting advice in Digital Photographer magazine.
www.hollywren.com
Shooting environmental portraits often means you are working out on location, in environments you cannot always control or perhaps don't know. Whether it be the weather, the light, or any changeable elements, it is not always predictable. Chances are however, if your shoot incorporates an environment, it's because that helps to tell the story of the shoot or the character/persona in the image. Therefore, how you place your subject within that frame is very important.
Firstly, consider what you need to include, how wide the shot will be, and where in the frame you want to place your subject. Consider, will they be static, or moving? Will they be engaged to the camera, or in an activity that sets the scene?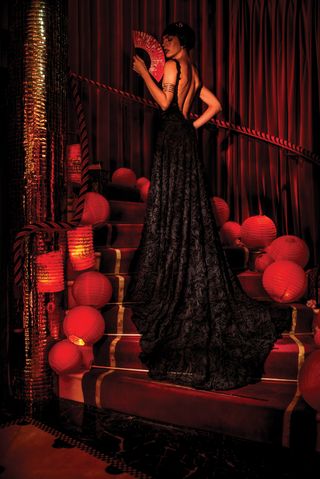 You want your subject to be part of the environment but not lost in it, as this is still a portrait, and the person is your focus. It's useful to look at the scene through your lenses and work out what you'd like to see, then you can go about placing your subject into that story. If the scene is relatively free of clutter you might be able to push them back into the image, but if there's lots happening you will likely have to pull them forward or frame them as a larger part of the overall shot.
Pay attention to distractions in the image, things such as trees or straight lines growing out of the back of your subject's head, and place them appropriately. Give your subject direction to ensure they look natural and like they belong (if that's the brief of course!). I often ask the sitter or clients what someone would typically be doing in this situation, so it lends itself to real life and doesn't break any rules that would mean they can't use the final shot.
I also like to use props or seats to allow the subject to stand, sit or lean against something, as this often helps make the shot look less awkward and gives them something to do. Using props can also give a similar effect, but again just check in that it doesn't look too forced or staged. Any props should add, not distract from the final portrait.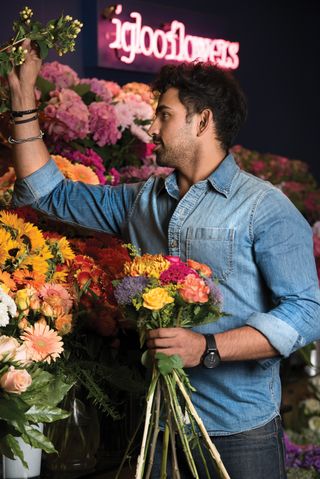 How to use props
Be realistic
Don't force props or stances, the shot needs to feel natural and not overly contrived. Ask the client/sitter how they normally hold or use something, and start from there.

Don't overuse
Don't include everything because it's there, or because you can. Chose props wisely, remembering the subject is the focus.

Don't present to camera
Unless you're creating press images, don't ask your subject to present the prop to camera, as this will make for a much tackier image.

Act natural
When using props, try to make the way that they are held or used as natural as possible – forced or overly placed use will stick out like a sore thumb.

No distractions
Always ask yourself, does this object distract from the purpose or the subject? If it does, remove it!

Use soft chairs
If your subject is sitting on something soft that they sink into, ask that they move forward to the edge, as this will prevent them looking slouched.

Fake lean
If your model leans on something, ensure they don't take all their weight in the lean, or you could end up with a lazy-looking pose.

Don't force interaction
Sometimes it's enough to place someone in the image; they don't have to be doing anything, the location may be enough.
Read more:
• The best camera for portraits
• The best photography lighting kits
• Portrait photography tips: how to practice portrait lighting without a model