Spooky season is here, so what better time to shoot some Halloween photography! And we've got a real treat – and, indeed, a few tricks – in store, as a professional photographer and a professor of paranormal beliefs are here to inspire you to shoot scary snaps based on historical haunted photographs!
Canon ambassador Eberhard Schuy has taken some cues from actual paranormal pictures throughout history to take some high concept Halloween photography. And Professor Chris French, an expert in the psychology of paranormal beliefs at Goldsmiths University London, gives some context to the hotly debated authenticity of such images.
We'll start off with an old favorite, levitation photography. Schuy has chosen to shoot a young woman with a floating chair, her ominous expression making us question the scene. Is she the person causing the chair to levitate, or is she as entranced by it as the viewer?
"This image consists of two exposures, one with the chair balancing on a tripod and the other without," explains the photographer, "so I was able to easily retouch the photo and cover everything that I didn't want to show in the image."
The photographs were shot on the Canon EOS 5D Mark IV, with its powerful full-frame sensor capturing plenty of detail with minimal noise in the dim light, using the versatile Canon EF 24-105mm f/4L IS USM – a great all-purpose zoom that can push in or out to accommodate your subject, space and composition.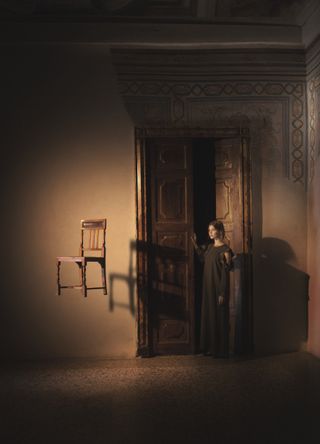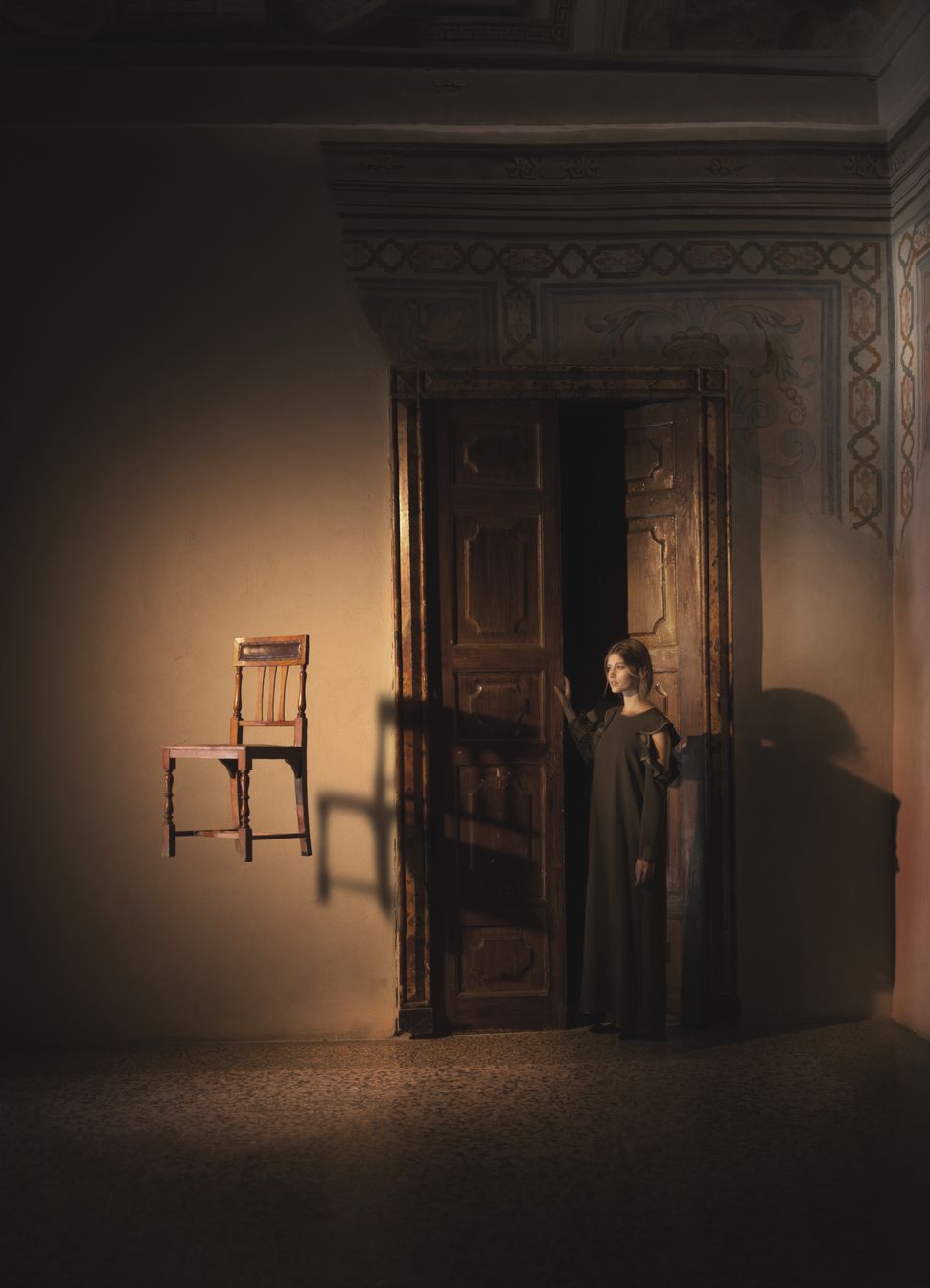 However, rather than playing around with multiple exposures (an in-camera feature you can employ with bodies like the 5D Mark IV, Canon EOS 6D Mark II, Canon EOS R and others), you can use a trick to achieve a treat: fishing line.
"For lighter objects I use very thin fishing lines on which I hang the objects," says Schuy. "The line is so fine that you almost never have to retouch the picture." To achieve an effect like this, you'll need to levitate something smaller and lighter than a chair. Try the following:
1) Fishing line – the thinnest you can find
Using the fishing line, secure an object to the ceiling so that it appears to float unsupported.
2) A prop of your choosing
This will be suspended from the ceiling, so ensure it's shatter-proof in case it drops! Try positioning a glass half-full, with a bottle of drink floating next to it, or perhaps float a pen over a half-written page, so it appears as if the pen is writing by itself. Thousands of different images can be created with this technique, so get creative!
3) Keep it steady
Ensure the hanging object is still so that you can focus on the subject and create the impression of a poltergeist in action.
Historically, though, it wasn't fishing wire but rather double exposures – at one point a phenomenon as unusual as ghosts – that led to some of the more audacious 'paranormal' photographs. "In the early days, photography itself was seen as a mysterious process," says Professor French.
"The discovery that double exposures – as shown by Eberhard Schuy's photo of the girl with the levitating chair – along with other darkroom tricks could be used to produce ghostly images was soon exploited by a number of notorious fraudsters of the day."
Read more:
Photography tips, tutorials, videos and hacks
Levitation photography – how to make objects float, in-camera!
Canon EOS 5D Mark IV review
Best Canon standard zoom lenses