Wondering how to take great weather shots? The Royal Meteorological Society is here to help – and maybe inspire you to enter a photography competition.
The annual Weather Photographer of the Year contest is open for entries until the closing deadline of June 27. This free-to-enter competition is now in its eighth year, and showcases the most thunderstriking and awe-inspiring climate photographs on an international platform.
• Invest in one of the best rain covers for your camera gear to stay dry!
In preparation for next month's deadline, the Royal Meteorological Society has shared its top tips for capturing fantastic weather images, and things to consider, as well as capturing epic shots with just your smartphone.
1. Do your research
Weather can be extremely unpredictable, and it's important to do your research to ensure that you don't miss out on any potentially amazing photo opportunities. This can be done by consulting the local area's weather forecasts, observing both sunset and sunrise times, or scouting a specific location in which natural phenomena may occur – all of which can pretty much guarantee that you'll have a unique view that no one else will have seen before.
2. Help your photos stand out
Looking for a unique perspective is key to standing out in a weather photography competition. Location scouting for somewhere a little less populated and keeping an eye out for interesting angles will help to create a one-of-a-kind image. Using contrasting colors is another great way to help make the subject pop while enhancing the mood and atmosphere of the overall image.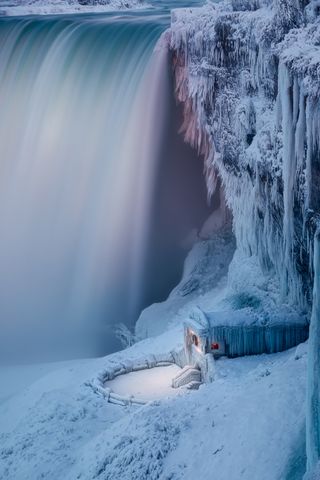 3. Ensure that lighting and focus are optimal
It's wise to be mindful of the time of day while you're shooting, as well as the angle of the light, and try to experiment with different camera settings such as white balance and the histogram to capture the true ambience you're aiming for. Take the time to fine-tune your focus, too, to ensure that your subject is crystal clear and in sharp detail. A well-executed shot will undoubtedly catch the judges' eyes!
4. No risky business!
Don't risk your wellbeing for the sake of an image. Be aware of your surroundings at all times and try to identify any potential hazards early, such as slippery or unstable terrain in wet weather conditions, to avoid putting yourself or others in danger. It's also a good idea to be prepared with a plan B, have a backup shooting location, and adjust your plans accordingly if the area you want to reach becomes unsafe or is inaccessible due to extreme weather conditions such as snow or ice.
5. Bide your time
Patience is a virtue when seeking out unique weather patterns and lighting conditions, and it's necessary to wait for the perfect moment in order to capture a subject in the most dramatic way possible. The Royal Meteorological Society advises that you don't want to be rushing the shot when it comes to weather photography, and sometimes waiting is the best approach to achieve a truly stunning image. Your patience will pay off.
To be in with a chance of competing as the next Weather Photographer of the Year, be sure to get your entries submitted on the competition website before the deadline of June 27.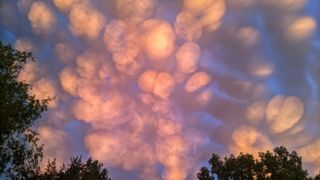 • You might also be interested in the best waterproof cameras, as well as the best cameras for hiking and backpacking in harsh conditions, and on't forget the best waterproof jackets for photographers!