In late 2020, filter, strap and bag manufacturer Gobe rebranded as Urth. The new name reflects the fact that Urth is a community of creators who are inspired by the earth and who plan to plant 1 billion trees by 2032. The company aims to make a positive impact on the planet by making products from low-impact materials and following sustainable principles.
Urth makes an extensive range of filters, including 5 different strengths of circular neutral density filter running from ND4 (2 stops) to ND1000 (10 stops) reviewed here. There's also an ND64 (6-stop) filter that combines the neutral density filtration with a circular polarizer.
In addition to the circular filters, Urth makes 100mm-type square filters and there are 5 strengths of ND from 2-stops to 10-stops available.
Specifications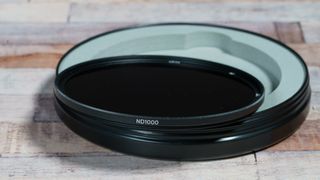 Size: 37mm, 39mm, 40.5mm, 43mm, 46mm, 49mm, 52mm, 55mm, 58mm, 62mm, 67mm, 72mm, 77mm, 82mm, 86mm, 95mm, 105mm, 112mm
Mount: screw-in
Construction: German Schott glass with magnalium (aluminium and magnesium alloy)
Price: $34-$154 / £26-£108
Key features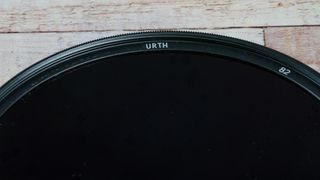 As one of Urth's Filter Plus+ filters, the ND1000 Filter Plus+ is made from German Schott B270 glass rather than the cheaper Japanese Schott glass which has slightly lower light transmission and is used for the standard Urth range of filters.
The glass has a 20-layer nano-coating for better light transmission and easier cleaning. Meanwhile, the slim rim is made from an aluminium and magnesium alloy, and is guaranteed for life. It also has a thread on either side to enable the filters to be stacked if required.
Urth makes the ND1000 (10-stop) Filter Plus+ in 18 sizes running from just 37mm all the way up to 112mm. It means that there's a strong possibility that there's a filter to fit every lens you own, but there's also the option to buy a large filter and use step-rings to fit it on smaller lenses.
Build and handling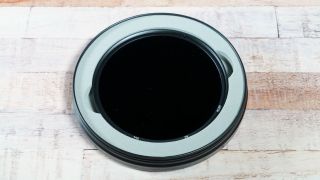 Urth supplies the ND1000 Filter Plus+ in a slim, screw-close tin with a foam insert, which is perfect for keeping the glass safe when it's in your camera bag. Conveniently, there's a label on the tin that makes it clear what size and strength the filter is, so if you're carrying a few, you don't have to open each one to find the filter you need.
What's especially nice is that there's room to store the filter in the tin when it has a step-ring mounted. That means you can keep everything together, ready for use.
Whether you're threading the filter onto a step ring or a lens, it slips on smoothly. The rim of the filter also has subtle knurling to give decent grip when you're fitting or removing it from a lens.
Overall, the filter feels well made and the glass is easy to clean of fingerprints.
Performance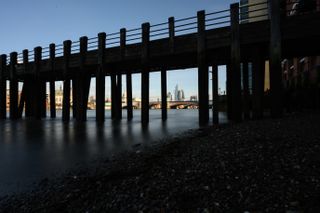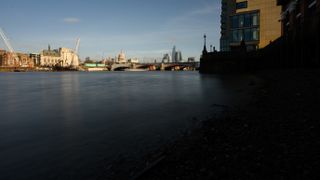 A neutral density filter is designed to cut a specific amount of light out to enable a longer exposure than normal. The Urth ND1000 Filter Plus+ is a 10-stop filter, which means it reduces the exposure by 10-stops, in use, I found that to be an accurate rating. Consequently, I was able to transform a 1/100-second exposure at f/16 and ISO 200 to a 10-second exposure, which is perfect for blurring water movement.
Thanks to the filter's slim rim, I was unable to see any increase in vignetting when I mounted an 82mm filter on a 24-70mm lens with an 82mm thread and shot at 24mm. However, the color of my my images varies when the auto white balance setting is used. With the Nikon Z7 II, for example, my images look warmer when the filter is used, but with the Sony A7R IV, they are a little cool. Switching to use the Daylight white balance setting produces images that are the same color whether the filter is in place or not.
Verdict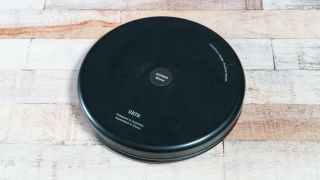 Urth's ND1000 Filter Plus+ filter is well made and packaged, with the practicalities of transport in a camera bag in mind. It also cuts out the claimed amount of light and doesn't cause vignetting, but there can be a noticeable shift in the color balance if you use your camera's automatic white balance setting. This can be corrected in post-capture processing, but the easiest option is to use a white balance setting that's suited to the lighting conditions.
As a screw-in filter the Urth ND1000 Filter Plus+ is very quick and easy to use, with no need for a holder. Plus there's one available for just about every lens.
Read more:
• Best filter holders
• Best ND grad filters
• Best polarizing filters
• Best neutral density (ND) filters
• Best variable ND filters
• Best lens protection filters
• Best light pollution filters
• Best close up filters
• Camera filters explained