Compact vlogging cameras sit in a weird place in the market. There are many small and affordable mirrorless cameras out there for video makers serious about their video quality, with interchangeable lenses offering the freedom to grow and expand. And for those who don't want a dedicated camera, the camera phone already in our pockets will do a decent enough job.
It is a hard sell in 2023 for a camera with one specific purpose – filming yourself talking. But alas, with that being a significant and growing sector of the modern internet, maybe these cameras are onto something good.
The ZV-1F is Sony's latest entry into this hotly contested vlogging market and undoubtedly one of the best cameras for vlogging now. Most manufacturers now have a vlogging camera, with new entries like the Nikon Z30 hitting shelves in the last 12 months. Sony itself has a couple of very similarly priced and featured rivals to confuse buyers with the near-identical compact Sony ZV-1 or the larger sensor interchangeable lens Sony ZV-E10.
The ZV-1F is set to sit just below the ZV-1 as Sony's entry-level vlogging camera, eschewing the optical zoom lens of its older brother and replacing it with a fixed 20mm prime lens, the ZV-1F is cheaper than the ZV-1 and is aimed at anyone who is just setting out and is looking for their first camera.
Sony ZV-1F Specifications
Sensor: 20.1MP 1-inch Exmor RS CMOS sensor
Lens: 20mm f/2 equivalent
Image processor: BIONZ X
AF points: 425-point contrast detection AF
ISO range: 100 to 12,800 (exp 64-12,800)
Max image size: 5,472 x 3,648
Metering modes: Multi Pattern, Center Weighted, Spot, Entire Screen Avg, Highlight
Video: 4K UHD at 30/25p
Viewfinder: No
Memory card: 1x SD/SDHC/SDXC (UHS I)
LCD: 3-inch vari-angle touchscreen, 921k dots
Max burst: 24fps
Connectivity: Wi-Fi, Bluetooth
Size: 105.5 x 60.0 x 46.4 mm
Weight: 256g (with battery and memory card)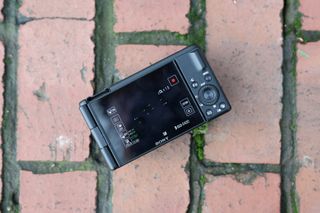 Sony ZV-1F Key Features
With the focus of the camera on vlogging, there is no surprise that there are several key features for capturing faces perfectly. Firstly the ZV-1F has Sony's proven excellent eye-tracking autofocus, so your (or any) face you point the camera at will be kept firmly in focus, with that pin-sharp focus going to the nearest eye.
The face features don't stop there, there are also new algorithms for capturing accurate skin tone, promising a natural look. It is very pleasing to see this is a growing concern for camera makers after decades of digital sensors doing a poor job of capturing a full range of skin tones. Auto-exposure has a new mode, Face Priority AE will automatically brighten your face so the focus is on you. There are also options for some skin smoothening to get rid of those imperfections.
The ZV-1F has a brand-new wide-angle fixed prime lens, with the 7.6mm lens having a full-frame equivalence of 20mm. This wide-angle enables you to capture a lot more of your environment as you vlog as well as being able to get more people in a shot. There is also a 5x digital zoom for getting in closer to your subject.
Two buttons on the top of the camera allow you to get creative with your video. S&Q mode allows shooting speed to be slowed by up to 5x or quickened by up to 60x at the press of a button, offering up a quick way to access a lot of new creative opportunities. The second button enables background defocus, which adds additional blur to the background to mimic that cinematic look and make subjects stand out more.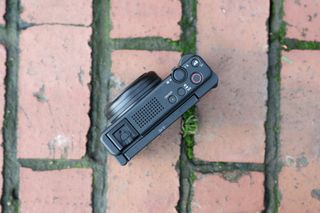 Sony ZV-1F Build and Handling
The Sony ZV-1F is exceptionally small and lightweight. It slipped easily into my jacket pocket, and then I almost forgot it was there. The overall package looks very nice, with smooth lines and a mottled finish to the plastic – this is very much designed in the compact style, it is cute and is a camera you wouldn't mind being seen using.
When it is picked up it feels sturdy enough, the plastic is of good quality but it does feel a little cheap in the hand, and it won't provide much protection from significant bumps or drops. Sony has shown better design chops on similarly priced cameras such as the ZV-E10.
The camera is exceptionally straightforward to set up and begin shooting, the focused nature of the camera shines through here, and you can very quickly go from in-pocket to shooting video with just the touch of a button. The 360-degree screen makes shooting from any angle a breeze, the touchscreen is very responsive and easy to adjust camera settings in flash. The screen quality is definitely good enough to easily see, but image quality expectations should be tempered at this price point.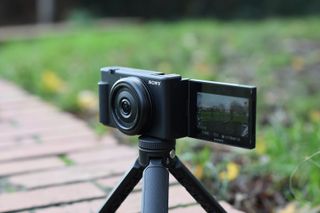 The buttons on the rear of the camera cover all the basic settings you might want to change quickly and are clearly labeled. However they are very small, so are a little tricky to press with large hands. I also had to swap to holding the camera in two hands to use the rear buttons or screen as the grip is not substantial enough to cling onto one-handed with any confidence. Although judging from Sony's marketing, I think this camera is intended to be used with a gimbal or shooting grip like the Sony GP-VPT2BT.
The zoom function on the lens is very simple to use, and a useful addition, although it is unfortunate this is just digital zoom. The zoom dial is very sensitive, so I often found I was accidentally zoomed in or out when I pulled the camera up to shoot. A simple way to lock this dial would have been appreciated.
Sony ZV-1F Performance
Video performance for vlogging in a controlled environment is very good for a camera in this price range, with the 1-inch sensor and 20mm lens providing a good quality of sharp and well-exposed 4K footage. When compared to the footage from my Google Pixel 7 Pro, the Sony ZV-1F has the slight edge of looking more polished and professional.
The eye autofocus is the star of the show here, when vlogging, it kept track of my eye the entire time without fail. The autofocus in general is very fast and very accurate for almost everything I shot, only ever getting confused when going from close to infinity autofocus quickly.
Face Priority AE works very well, my face was noticeably more highlighted in vlogging videos to the point where I would say don't use this camera for vlogging without it. Maybe I am too haggard to use this camera, but the skin smoothening was quite aggressive, giving my skin a strange glowing aura at times.
Above: Watch a sample vlog from the Sony ZV-1F where I test the autofocus, microphones, background defocus and Face Priority AE.
The S&Q modes work really well too and are a fantastic way to achieve cool effects in the camera, which using the connectivity features can be beamed to your phone. This really saves the drag of having to export the files, edit them on a computer, and then transfer them to your phone.
Where it all falls apart for me with the Sony ZV-1F video was shooting outdoors. The outside footage was disappointing, it felt very drab and undersaturated and would require additional post-production to get it Instagram-ready.
The stabilization was also a big let-down. The camera has digital stabilization, but this made all my footage look like it was shot on a plate of jello. My footage was considerably wobblier than I would have expected. I was using the camera handheld with no gimbal or shooting grip and had the camera in 'Active' digital image stabilization mode. As a camera that is advertised as good for walking with, a lot of my walking shots were nearly unusable.
Above: Watch a short sample video of outdoor footage I filmed of my train journey.
Still image quality is average, although not the true purpose of this camera. Photos have good sharpness and clarity in the center of the image, but this fell off very sharply and noticeably toward the edges. For a 1-inch sensor, I was disappointed versus the image quality from comparative photos on my smartphone.
The images also occasionally didn't handle dynamic range particularly well, often really blowing the highlights. Color fringing is also quite the issue, with heavy green and magenta outlines, although post-production can quickly see to that, it would be good if these were better controlled.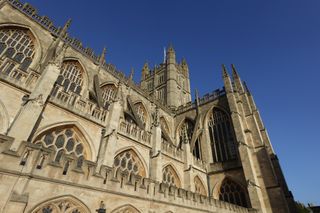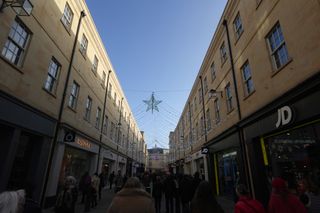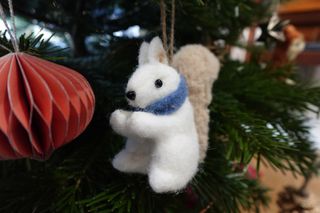 This overall camera performance is snappy, with the processor tearing through everything thrown at it. Processing 4K footage was near instantaneous with a fast SD card. Going from off, the camera can start up and begin recording in under one second. Adjusting settings, jumping into the menus, and playing back recorded content are all equally as fast.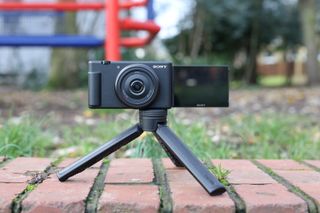 Sony ZV-1F Verdict
It is hard to look at the Sony ZV-1F in isolation and not immediately compare it to the latest camera phone sitting next to me. After using it for a week, it is hard not to think that I already own a device that does a lot of what this camera does. However, there is still a lot to be said for having a dedicated camera, especially with an articulating screen, an edge on the quality of 4K footage, and it being this easy to use.
If you are a keen amateur vlogger, and you want a dedicated camera to record on, a run-and-gun camera that you can set up quickly and get shooting, and something you can toss in a bag or pass around among friends. This is the camera for you.
This is a no-frills vlogging camera that will give you just what you need, a 4K video that is ready for social media, all contained in a tiny compact package, and at a hard-to-beat price.
If the Sony ZV-1F isn't for you, you might like:

• The best Sony cameras to buy
• The best 4K cameras for filmmakers
• The best gimbals for DSLRs and mirrorless cameras