Do you need the intensity of flash, or the lasting attraction of a constant light? Would you rather have the stamina of a mains-powered kit, or the go-anywhere portability of a battery-powered lamp?
The Rotolight AEOS aims to keep everyone happy. It's an LED-based circular constant lamp with a wide colour temperature range of 3,150 to 6,300K, but its killer feature is that it's capable of high-speed-sync flash.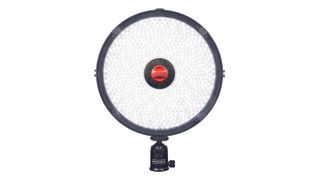 Features
Easy-to-use control panel
Rear-mounted digital display
Ultra-high-efficiency LEDs
Aluminium handles
Tripod-mounting ball head
Filter pack
Power pack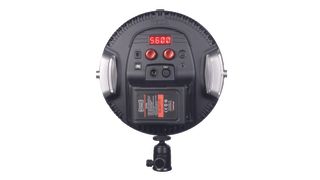 The basic kit comes complete with an AC mains power pack, a sturdy tripod-mounting ball head with a 5kg load rating, together with a filter pack that includes neutral, cosmetic peach and magenta diffusers.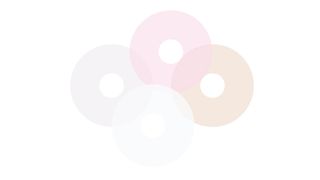 For getting out and about, you can add a clip-on 95Wh V-mount lithium-ion battery pack for £275/$300. It adds 720g to the weight but has enough juice to run the lamp at maximum power for three hours. The battery charger costs an extra £50/$55. Other accessories include an AEOS Yoke (£75/$85) for use with a lighting stand, and barn doors (£180/$195).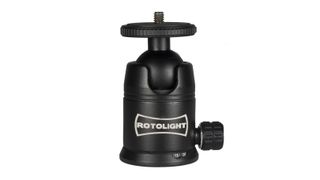 Switching to HSS flash mode, the AEOS can deliver double the maximum constant power output, along with instantaneous recycling. This means that you can fire a rapid burst of shots with flash, up to and including your camera's maximum shutter speed and drive rate.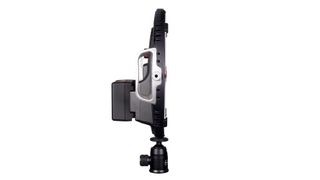 Performance
A major disappointment of many LED lamps is that they simply lack output power, but the AEOS is more impressive than most.
In our tests, even sticking to a base camera sensitivity of ISO 100, we could place the lamp one metre from the subject and shoot at 1/60 sec at f/4.5.
In HSS flash mode, the AEOS lived up to its '200 per-cent power' claim, enabling an aperture of f/9 (one metre, ISO 100). Maximum light intensity is consistent throughout most of the colour temperature range.
Verdict
It's a powerful and versatile constant LED lamp with the bonus of HSS flash, but it soon gets pricey when you start adding in the accessories.
Rotolight AEOS Specifications
Maximum output 5750 lux at 3ft
Colour Range 3,150-6,300K
CRI > 96
LED lifespan 100,000 hours
Diameter 29.5cm
Depth 2.0cm (8.5cm with protrusions)
Weight 1.4 kg