It's probably safe to assume that there aren't going to be any new point-and-shoot cameras, so we're left with a handful of choices amongst the existing models. This becomes even more limited if you're after a rugged shooter that can withstand not just high and low temperatures, but also take underwater shooting in its stride.
Ricoh is one of the few brands to still offer a range of waterproof options, like the entry-level WG-6, putting it in direct competition with the Olympus Tough TG-6. Neither are new cameras, with both having been announced way back in 2019. That said, they're still being supported to some extent, so you shouldn't have too much trouble using them for a while yet.
Four years on, the Ricoh WG-6 is still a premium point-and-shoot to purchase, although it's cheaper than the TG-6 in most markets at full price. There's value for money here if all you need is a simple point-and-shoot camera that you can take with you on your travels. It's got a fast enough shutter speed to capture some action shots, will handle street photography well enough and, for anyone heading to the seaside on holiday, you can take it down 20m under the water to capture unique perspectives.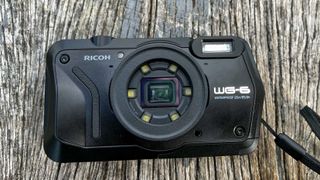 Specifications
Sensor: 20 megapixels (effective) 1/2.3-inch CMOS sensor
Sensitivity range: ISO125 to 6400 (in auto)
Max burst speed: 3fps
Lens: 5-25mm (28-140 mm equivalent)
Optical zoom: 5x
Video: 4K/30p, FullHD @ 30fps
Monitor: fixed 3-inch, 104K-dot resolution LCD
Viewfinder: No
Battery life: Up to 340 frames (CIPA standard)
Dimensions: 9.5x13x14cm
Weight: 246g (with battery and card)
Key features
The Ricoh WG-6 looks quite impressive on paper, but that doesn't necessarily translate to great image quality and performance. For starters, the sensor resolution is 20MP and, while that's better than the 12MP Olympus TG-6, it's the same 1/2.3-inch size. That means the Olympus has bigger pixel sizes which in turn translates to better image quality, particularly in low-light situations.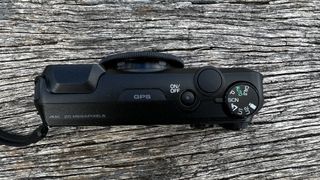 However, like its predecessors, the WG-6 gets you six LED lights located around the lens and these can prove useful for close-ups if you're after extra lighting, particularly underwater where you can shoot at depths of up to 20 meters. There are dedicated Scene modes for both underwater stills and video on the camera, accessed via the menu system.
Speaking of the lens – it's a 5x optical zoom lens here, so the focal length range is 28mm to 140mm (in 35mm equivalent terms) with an aperture of f/3.5-5.5. Its minimum focusing distance is just 1cm, and the camera allows you to zoom in at 1.8x additionally, so you can really take advantage of its macro capabilities. To aid even further with macro shots, the camera comes with an additional ring that screws on in front of the lens, working as a stand of sorts and placing the camera at the closest focusing distance.
Not only is it waterproof, it can withstand some torture too – it will survive a fall of up to 2.1 meters, withstand temperatures down to -10ºC (or 14ºF) and happily handle getting crushed by weights of up to 100kg. Long story short, you really can take this camera anywhere. It has built-in GPS to record location data, but there's no Wi-Fi connectivity, which seems like a lost opportunity on Ricoh's part to offer an easy way to transfer holiday photos to a phone for sharing on social media.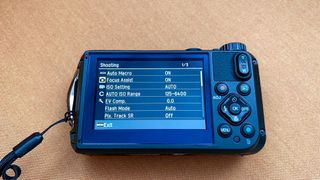 Build & handling
If you're looking for a basic camera (that's not your smartphone) to take on your daily walk or on your adventure holidays, you're likely going to want a small, lightweight shooter. The Ricoh WG-6 fits that bill perfectly. Its mostly plastic body is deceptively strong and makes it lightweight, with the camera tipping the scales at a mere 246g with the battery and an SD card. Plus it's small enough to fit into a jacket pocket quite easily.
In terms of design, it's a more boxy one in comparison to the older WG models. If you think that's not good enough for you in the usual black body, Ricoh has the WG-6 in an orange option that's a little more flashy.
The front of the camera features the lens with the LED lights visible around it. And the filter thread around the lens, while designed to fit the macro ring, can also be used to attach other available accessories. There's no handgrip to speak of here, but a textured strip of toughened rubber attached to the front plate offers some friction. On the other side of the front plate is the flash.
The top plate looks quite standard for a point-and-shoot: there's the power button that lights up green when in use or when charging, the larger shutter button and the mode dial. Operating all three requires a little extra elbow grease, but they're quite easy to get used to.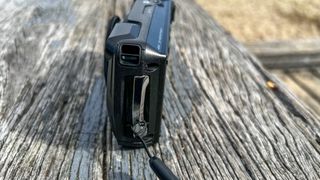 There aren't too many modes to choose from here, with most users likely sticking to Auto, Scene and the dedicated movie mode. While having the last one on the mode dial is handy, you will need to go into the menu system each time you want to select a different Scene. There's no touch functionality on the rear LCD to help with this. If you're keen to use the ring light, and we recommend that you do if you're underwater particularly, then you need to select the mode indicated by a microscope icon.
Also requiring a little more strength to use than the average camera are the rear function buttons, although they're all raised nicely and easy to access if you're confident in operating the camera single-handed. Most of the buttons, including the four-way controller are self-explanatory, although there is a movie button marked ADJ. If you use the mode dial to access the Movie mode, this button can give you easy access to settings. The menu system is also quite easy to come to grips with.
The lack of grip also extends to the rear of the camera, although the zoom toggle can double up as a thumb rest.
The monitor screen is a 3-inch LCD display with a resolution of 1,040K dots. Screen brightness can be boosted if necessary, something we found we needed to do in very bright sunlight during our testing of the WG-6. While there is an anti-reflection coating on the screen, we found it doesn't do much to reduce glare.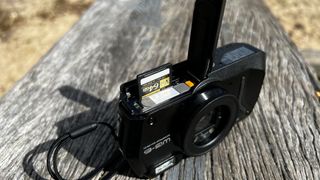 Underneath is a locking compartment to house the battery and the single SD card. It also encloses two ports – the USB-C port for charging the battery in-camera and a micro HDMI port as well.
Ricoh claims the camera can be operated while wearing gloves. This reviewer found the buttons a touch too small and she has small mitts herself. So anyone with large hands, plus wearing gloves, might find using the rear buttons a little annoying.
Performance
The WG-6's ability to reproduce colors is quite impressive – when shooting in good sunlight, we found the results pleasing, with beautiful saturation and the impression of capturing a decent amount of detail. We say "impression" because a closer inspection reveals the flaws. But as long as you're not planning to enlarge any of your shots for printing or crop too much to zoom into your subject, your holiday pictures will pass muster… again, only if taken in good sunlight.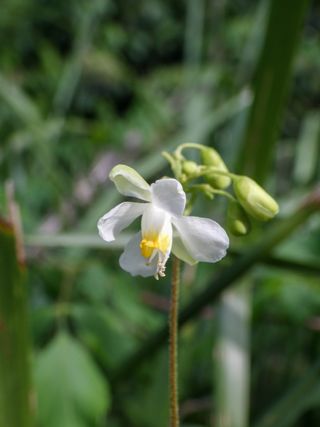 However, overbright conditions can result in overexposed images and, conversely, moving indoors (even to a sunlit room) or into the shade can cause underexposure. Purple fringing might also be visible if it's too bright outdoors. We wouldn't recommend this camera for low-light or nighttime shooting as images are invariably fuzzy. The higher number of pixels on the WG-6 as compared to its Olympus rival isn't doing it any favors here.
While it's handy to have the 5x optical zoom, the camera's autofocus struggles the further out you go. Autofocus is fastest at 5mm (28mm equivalent), but the further you zoom, the slower it gets. At 25mm (140mm equivalent), the camera often struggles to focus at all and we found we needed to zoom out (widen angle of view) a little to actually allow the autofocus to do its thing.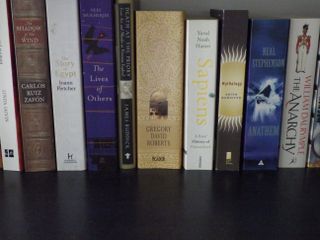 Where it does quite well is its macro mode. You select it via the button in the four-way controller on the rear and ideally don't use the flash, even if it's low light. The flash completely burns out the image. Alternatively, you can select the Digital Microscope Mode that switches on the ring light in front of the lens. While this isn't quite a macro mode, you will get more uniform lighting, although you are restricted to the 3MP JPEG option here, which means your final file size will be around 700KB.
The depth of field achieved in the macro mode is quite impressive, however don't expect a lot of detail. We tried the 1cm focus distance mode (yes, there is one) and while the image looks nice, it isn't quite sharp. And the autofocus can struggle here too, particularly if the scene you're shooting the close-up of is a little crowded.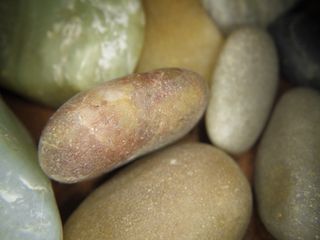 Overall, the image quality from the WG-6 is nothing to write home about. In fact, a modern smartphone will do a far superior job… but your phone won't survive underwater, giving the WG-6 a unique advantage.
Sample images
Below is a series of images taken with the Ricoh WG-6 in various modes, including underwater, macro and Digital Microscope Mode. All sample images shown in this review are straight-out-of-camera JPEGs with no post-editing done at all to give you an indication of what you can expect from this camera.
Verdict
There's not a lot that's exciting about the Ricoh WG-6, but its lower price tag compared to its Olympus rival is hard to ignore if you're after a point-and-shoot to take on your holidays. And as long as those holidays are in sunny locales with the possibility of some snorkelling and reef diving, the WG-6 is a decent option.
Still image quality from the Olympus TG-6 is better than what you'll get from WG-6, although having the ring lights is an advantage, provided you don't mind the small file size. Moreover, its dedicated macro mode is quite good, with impressive color reproduction. In good light, the WG-6 can hold its own, but if you don't want to compromise too much on image quality, you might be better off spending a little extra on the Olympus TG-6 if it's a rugged camera you're after.
You might also like...
With most camera makers no longer keen on resurrecting point-and-shoot cameras of any flavor, you're restricted to a very small number of existing options that launched a few years ago. And if it's specifically a waterproof camera you're after, you are left with only a handful. Of these, the Olympus TG-6 is the best option, although a little pricier than the Ricoh WG-6. It's got a lower resolution sensor in comparison, but that works to its advantage by offering better image quality.
Ricoh's own WG-80 is also another compelling alternative if you can find it on shelves. Its 16MP sensor produces better results and you get a ring light here too. It's just as torture-proof as the WG-6. Given our limited options, all these snappers make some of the best waterproof cameras you can buy today.
Read More: Don't need a waterproof camera? Then discover your next adventure camera in our guides to the best bridge camera, the best camera for sports photography and the best travel cameras.