The Panasonic Lumix GX85 was launched back in 2006 - back when mirrorless cameras were a novelty. Remarkably it is still on sale today - and its longevity means that the camera now represents great value for money, and one of our recommendations for the best cheap camera to buy. Known as the GX85 in North America and Australia, it is sold as the GX80 in the UK and Europe.
A large part of its ongoing appeal goes down to the fact that it was a camera ahead of its time. Its retro styling has since become more popular amongst manufacturers - and despite its age it does feature in-body image stabilization and a touchscreen LCD.
Specifications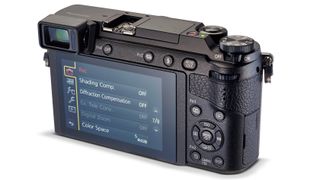 Lens mount: Micro Four Thirds
Megapixels: 16
Sensor: Micro Four Thirds CMOS
Video: 4K at 3fps, Full HD at 60fps
Viewfinder: 2,764,800-dot EVF
LCD: 3.0-inch vari-angle, 1,040,000 dots
Focusing: 49-point contrast detection autofocus
ISO range: 200-25600
Shutter speed range: 1/16000sec - 60 secs
Continuous shooting: 8fps
Buffer capacity: Unlimited (Jpeg), 40 (Raw)
Connectivity: USB, Micro HDMI
Storage: SDXC card
Battery: Rechargeable lithium-ion pack
Weight: 426g
Dimensions: 122 x 70.6 x 43.9mm
Design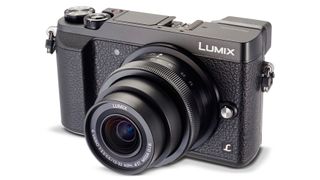 Panasonic's GX80 is all about classic handling, but it still boasts its fair share of modern comforts, including a tilting LCD screen that swings outward from the body,
to go with the alternative of ultra-high-resolution eye-level electronics, appealing to purists who prefer to compose shots with the camera held to their face. This tiny viewfinder screen also features a built-in eye sensor, which automatically activates or deactivates when it detects an eyeball in the vicinity, saving both time and button presses. Even with a compact Panasonic 12-32mm f/3.5-5.6 Asph Mega OIS kit lens attached, the body feels commendably solid in the palm, suggesting it's built to last.
The GX80 is the easiest to get to grips with from the off. We used it with the 12-32mm zoom that comes in the box, which maintains compact proportions by virtue of needing to be manually extended before use – a slight faff. However, images are bright, colorful and crisp. Usefully, there's also a feature whereby the central portion of the on-screen image is automatically enlarged in tandem with the camera finding its focus, enabling sharpness to be examined at the point of capture.
Features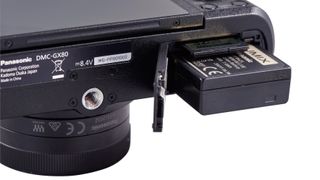 4K-video shooting was relatively uncommon when the GX85 was launched - although in the beginner mirrorless camera sector this now the norm. Its high-resolution video also enables an 8MP still to be grabbed from a video sequence after the event. As you're shooting at 25-30 frames per second, it's far less likely you'll miss a decisive moment, although you will have to tab through a bunch of frames to select your favorite one.
In fact, the camera's action shoot capabilities are pretty impressive. There is a top motordrive speed of 8 frames per second - but more importantly the buffer memory means that it can shoot at this continuous speed for 40 or more frames if shooting RAW, or without limit if shooting JPEGs.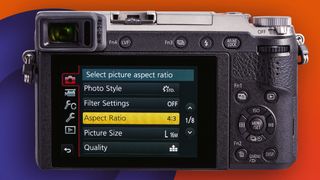 Of course, if your skills are up to it, there's still the core option to shoot standalone 16MP stills. And if you can't make up your mind when pressing the shutter release, you can take advantage of what Panasonic calls Post Focus Technology, enabling the area of the image that's sharp to be adjusted with a finger tap – again, after the original image has been shot.
This was one of Panasonic's first cameras to offer in-body image image stabilization which means you you don't need a dedicated anti-shake lens (although the kit lens does offer this). The camera uses the MFT mount meaning that there is a wide range of Micro Four Thirds lenses available to give you more creative options. Nowadays, you will often find the GX80/GX85 sold in a twin-lens kit with the Lumix G Vario 45-150mm f/4-5.6 Asph. Mega OIS telephoto zoom.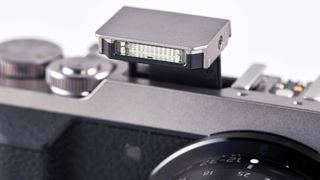 Lab tests
Even the best Micro Four Thirds cameras nowadays can usually only offer a 20 megapixel resolution - so the older 16 megapixel sensor has not been outclassed by more recent models. In truth, we were impressed with the results from the camera. Stills images do begin to get noisy when you increase the ISO – but this is not unusual. And the 4K video quality is pleasing too.

Color accuracy
Color rendition is a little muted, and lacks the slight warmth of some rival cameras.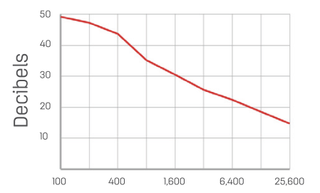 Signal-to-noise ratio
The image quality performance of this camera is very good at ISO100-400, but images do get noisy when shooting above ISO1600.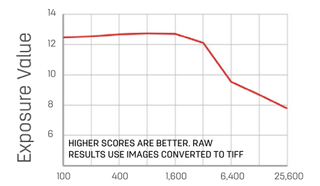 Dynamic range
Highlight and shadow detail is pretty good, but images can look a little low in contrast.
Verdict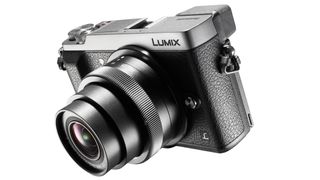 In terms of bang for your buck, the Panasonic was a good deal when it was first launched seven years ago. Today, it is arguably even better value thanks to the fact the price has gone down, when the cost of newer rival models has gone up. For us, image quality is number one, followed by build and handling, and then value for money – and on all of these counts, it's hard to find fault with the GX80. Furthermore, its retro look is hard to resist.