Most major camera manufacturers including Nikon, Fujifilm, Panasonic, Olympus, and Ricoh have all offered toughened compacts at one time, though as the demand for compact digital cameras has dropped, so has the frequency of their being updated. We have a suspicion most have been quietly 'retired'.
• Read more: check out the best waterproof cameras for your next adventure.
Typically these reinforced cameras also cost at least a third more than non-toughened point-and-shoot alternatives. Costing a third less however – which is really the main reason we'd be considering this camera – is the rugged Kodak Pixpro WPZ2. As well as a value price tag, license holder JK Imaging's (who licenses the Kodak name) offering is waterproof, dustproof, and shockproof. Another reason that we may be considering it is that the Kodak name and heritage still count for something.
Outwardly resembling a resembles a basic snapshot camera on steroids, the 16 megapixel sensor incorporating WPZ2 comes in a choice of colors, including a fetching Kodak yellow and the marine blue version we were sent for review.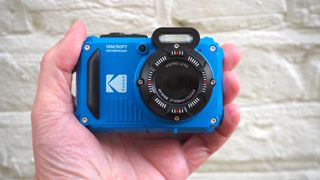 Specifications
Sensor: 16 megapixels
Sensitivity range: Automatic
Video: Full HD 1920x1080 pixels
Lens: 4x optical zoom, 27-108mm, f/3.0-f/6.6
Monitor: 2.7-inch LCD
Viewfinder: No
Battery life: Up to 200 shots from a full charge
Dimensions: 103.2 x 66.7 x 52.4 mm (4.06 x 2.62 x 2.06 in)
Weight: 176g
Key Features
Specification-wise, this camera is a sheep in wolf's clothing; it may look chunky, but that extra bulk masks a pretty basic feature set. Luckily then, the main appeal of the Kodak Prixpro WPZ2 isn't its 16-megapixel resolution back-illuminated CMOS sensor or its 4x optical zoom that runs from 27mm equivalent at its widest end to 108mm at the maximum telephoto setting. No, what's more important here in terms of the sales pitch is that its zoom lens stays protected behind bulbous fixed housing and an extra layer of glass.
Most waterproofed compacts have traditionally managed to achieve a flatter, more streamlined faceplate by cleverly including an internally stacked zoom mechanism. Here we can literally see the lens moving within its housing as we toggle the zoom lever on the backplate.
To protect the rest of the camera from water or dirt intruding, there's also a lock on the flip-open cover that protects the recess housing the battery, card, and vacant ports, including the USB port used to charge said battery in situ. We'll have to find our own mains plug to attach to the provided USB lead, however, as one isn't provided out of the box. While a pain it's not a deal breaker, as most of us will already have a USB-equipped plug to hand, that probably came with our smartphone or tablet.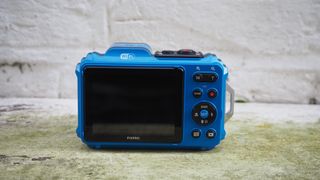 As regards the specifics of its destruction-proof qualities, the WPZ2 states that it is waterproof down to depths of 15 meters, and shockproof against being dropped to the floor from up to two meters in height. Though of course onto which surface is never specified; concrete is rather more unforgiving than a carpeted floor. It's further dustproof, so annoying bits of grit shouldn't theoretically be problematic either.
As this is an 'auto everything' point and shoot, a lozenge-shaped flashbulb sits atop the lens housing e, while images are composed and reviewed, as well as shooting mode and menu options are selected and implemented, via a rear plate LCD screen. Here the monitor matches the WPZ2's non-toughened point-and-shoot Kodak FZ55 'cousin' in being just 2.7 inches in size, with a so-so 230K pixels resolution. And as with that other model, the minimum focus distance is once again 5cm.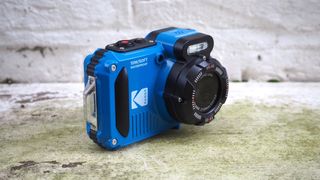 Because the camera ports, rechargeable lithium-ion battery, and card slot all have to squeeze into the same compartment, rather than offering SD card support, the WPZ2 opts for microSD card compatibility for data storage. Otherwise, there's a mere 8MB of built-in memory. Battery life is good for up to 200 images from a single charge according to CIPA testing; again its performance being a match for the non-waterproof FZ55 in this respect.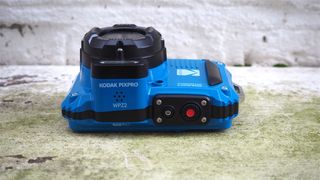 Build & Handling
The Kodak WPZ2's bulbous riveted build reminds us of a chunky, vintage diving helmet. Furthering the industrial age feel, there are further visible screws in the four corners of the faceplate. Happily, it's not completely for show. The construction feels reassuringly rigid in the palm despite the budget price point, even if we've got a suspicion its build is more hard plastic than heavy metal.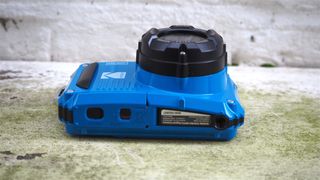 While there is no optical image stabilization to prevent the effects of hand wobble and camera shake resulting in blurred images built in, we do get digital anti-shake. The top plate shutter release button is sufficiently large that no one would miss it, even underwater, while located alongside it, albeit smaller to prevent the two from getting mixed up, is the on/off control.
The backplate buttons and controls are identical to those we'd expect to find on any entry-level point-and-shoot, and by contrast, aren't any larger to facilitate control with wet fingers or when wearing gloves. Still, the camera is quick-ish to power up in around two seconds, and a 'Best' quality 16 megapixel JPEG image is committed to memory in just over a second. The alternative is Full HD video clips at 1920x1080 pixels and a 30fps frame rate.
Performance
With a camera like this that we're going to be taking to the beach, the pool, on ski trips, and generally using in all weathers in the great outdoors, the last thing we want to be doing is fiddling with controls however – thus its operation is pretty much 'auto everything'. Image quality options are kept simple, with our choices here, just as on the non-toughened Kodak Pixpro FZ55 snapshot we recently reviewed, being 'Best, Fine or Normal'. We of course automatically chose Best.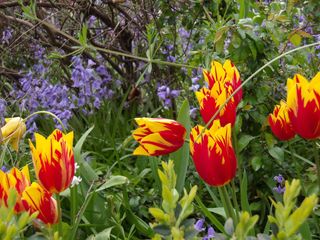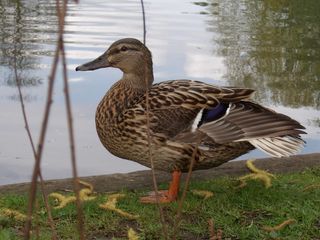 Before we can start shooting we need to insert an optional microSD media card, with varieties up to a maximum of 32GB being supported. Here the card slot is deep enough in the camera's recess that inserting it or retrieving it is tricky – unless we're in possession of long nails. We've seen mention online of WPZ2 owners using a pair of tweezers to aid the card retrieval process.
The small-ish, backside illuminated 1/2.3-inch CMOS sensor here is physically modest, and, given that, setting the resolution at a maximum of 16.35 effective megapixels feels sensible. While we weren't expecting much in terms of image quality from such a small chip, and the provided 4x optical zoom doesn't give us that much in terms of creative framing opportunities, we were pleasantly surprised with its results. Colors are good and there is a more than acceptable degree of detail in its images, even if it does occasionally under-expose or over-expose. Still, this one should come into its own on holidays, allowing for photography and video clips to be attempted that wouldn't be otherwise.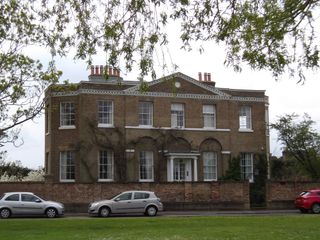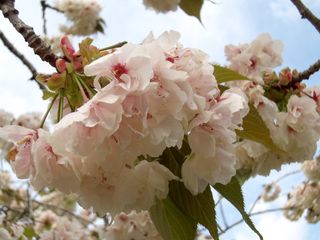 Verdict
Hitting that typical 'toughened camera' sweet spot between sporty looks and an industrial strength build, the Kodak Pixpro WPZ2 is one of the more affordable options out there for anyone seeking to indulge in rough-and-tumble-photography that would by comparison have a smartphone or non-waterproof camera crying 'digital tears'. Of course, added layers of protection mean a bulkier camera than the similarly specified, credit-card-sized Kodak Pixpro FZ55. So if you don't need the waterproof and shockproof qualities of the WPZ2, we'd advise going for that more slender alternative which also boasts a 5x optical zoom rather than the 4x variety provided here. However, the WPZ2 may ultimately work a bit harder overtime to earn its keep.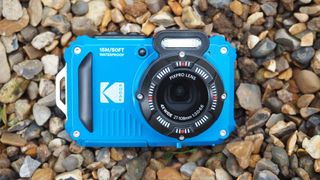 You might also like...
The 15 meters deep waterproofing coupled with the shockproof capability of withstanding drops from up to two meters in height is pretty standard stuff for this class of camera, and the Kodak Pixpro WPZ2 delivers these basics without really offering anything further. As a result, there's not particularly anything to recommend this camera over others out there in terms of specification or performance. So as usual it'll come down to price. And, since this model comes in at about a third less than the majority of big-name toughened camera competitors, such as the Olympus Tough TG-6, it may just tempt those off the fence who are already considering a purchase.
Read more: Check out the latest rugged adventure cameras in our guides to the best waterproof camera, the best action cameras, and the best compact cameras.