Honor's latest 20-series phones come in three variants: the Honor 20 Pro, Honor 20, and Honor 20 Lite. As with parent company Huawei's naming convention for its phones, the Honor 20 Pro is top of the Honor 20 range.
Boasting four rear-facing cameras and camera tech straight from camera phone masters Huawei (Honor is a youth-orientated sub brand of Huawei), the Honor 20 Pro has been designed to offer premium phone camera performance at a mid-range price point.
The Honor 20 Pro will retail for €599/£550 - a fairly significant jump in price over the €499/£400 RRP for the standard Honor 20, though this still compares well to the £899 Huawei P30 Pro - currently top of our best camera phone list.
Of course this all comes in the midst of uncertainty over Huawei's (and by extension, Honor's) ongoing relationship with Google - specifically its variant of the Android mobile OS, and key Google apps. This tricky situation is, at the time of writing, still up in the air, but as it stands we're reviewing the Honor 20 Pro on its technological merit and putting aside the current political problems.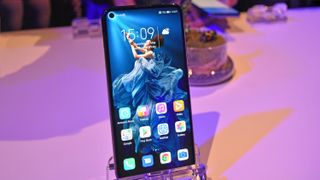 Honor 20 Pro: design and features
As you'd expect for a phone targeted at style-conscious young people, the Honor 20 Pro looks the part, being available in two body colour options for the UK market: Phantom Blue, and Phantom Black. Both are shimmering, colour-changing finishes very in-keeping with the 20 Pro's luxury look. Phantom Blue is exclusive to retailer Carphone Warehouse.
Just as on the Honor 20, the 20 Pro is fronted by a large 6.26-inch screen with a resolution of 1080x2340, equating to a 19.5:9 aspect ratio and 412ppi. The screen's bezels are so slim that Honor is claiming a 91.7-per-cent screen-to-body ratio. The 32MP front-facing selfie camera is housed within the screen in the upper left corner, similar to how Samsung incorporated the Galaxy S10 and S10E's selfie camera, albeit on the other side of the display.
The Honor 20 Pro differs from the Honor 20 when it comes to battery life. While the latter packs a 3750mAh battery, the Honor 20 Pro squeezes in a 4000mAh battery. Fast charging is supported through Honor SuperCharge, giving you 50% of charge in just 30 minutes.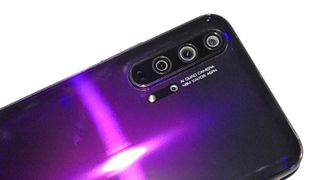 Honor 20: the four cameras
The Honor 20 Pro sports a total of four rear-facing cameras - double that of the Honor 10 - bringing it in line with the Huawei P30 Pro. They consist of:
Main: 48MP (Sony IMX586, 1/2-inch sensor size) 28mm-equivalent, f/1.4, OIS
Ultrawide: 16MP, 13mm-equivalent, f/2.2, 117-degree angle of view
Telephoto: 8MP, 80mm-equivalent, 3x optical zoom, OIS
Macro: 2MP, 27mm-equivalent, f/2.4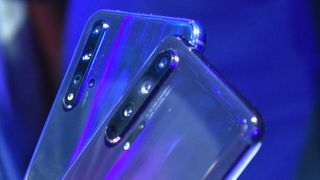 The main camera in the Honor 20 Pro is based around Sony's IMX 586 chip, which at 1/2-inch in size is slightly larger than a typical 1/2.3-inch compact camera sensor, and a full 25% bigger than the 1/2.55-inch primary image sensors in the iPhone Xs Max and Galaxy S10+
Surface area matters in the world of image sensors, as it allows more space for light-sensitive photocells (which translate to pixels in your images), enabling higher resolution photos. An alternative option to utilise the extra sensor space is to have fewer pixels, but make each one physically bigger and therefore more light-sensitive. This should improve a camera's low light performance, giving you clearer images with less grain.
Like the Huawei P30 Pro, Honor appears to have gone down the first route with the Honor 20 Pro. 48 megapixels is a insane for what's still a very small sensor (and it even beats the 40MP Huawei P30 Pro), but there's more to it. Through what Honor calls 'Light Fusion' technology, each group of four pixels acts as one, single large pixel. It's a trick usually called pixel binning, and it gives you the best of both worlds - high resolution in good light, and lower resolution 12 megapixel images in trickier lighting conditions. In fact, the Honor 20 Pro defaults to 12MP as standard, as fine detail can often be better resolved at this resolution than at 48MP thanks to the amount of software trickery employed through combining pixels in this way.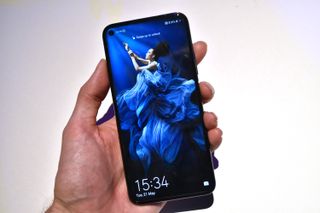 The Honor 20 Pro doesn't get the radical new RYYB (red, yellow, yellow, blue) Super Spectrum sensor tech from the Huawei P30 Pro. This would further increase light sensitivity, to a point where the P30 Pro boasts an incredible maximum sensitivity rating of ISO 409,600. However, the Honor 20 Pro isn't exactly left in the dust, as it's just a single sensitivty level down, at ISO 204,800, and that's still far higher than a Galaxy S10+ or iPhone Xs Max can reach. It's also a level higher than the standard Honor 20 which tops out at ISO 102,400.
The 20 Pro is also superior to its Honor 20 sibling when it comes to the lens aperture of its primary camera. Here the 20 Pro boasts an f/1.4 lens, whereas the Honor 20 uses an f/1.8 lens. Counterintuitively, a lower figure is better here, indicating the lens can let in more light at any given moment, which is good news when shooting indoors or at night, where light is scarce. Factor the inclusion of optical image stabilisation in the Honor 20 Pro's main camera (a feature not present in the Honor 20) and the Honor 20 Pro has all the right ingredients for getting sharp shots in low light.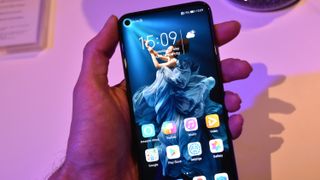 Arguably the most significant camera difference between the Honor 20 and Honor 20 Pro is the latter gets an 8MP telephoto camera. This gives the equivalent of 3x optical zoom, equating to an 80mm-equivalent lens focal length, and with no loss of image quality as you'd find with a digital zoom substitute.
Though a separate camera to the main 48MP unit, you can zoom between 0 and 3x zoom almost seamlessly thanks to clever software processing that blends the output of both cameras at intermediate zoom settings. You can also zoom to 10x with the aid of Hybrid Zoom, which further utilises the huge resolution of the primary camera sensor to give greater magnification with a minimal drop in image quality. There's also up to 30x digital zoom, though you do have to accept some image softness.
Both the main and telephoto cameras have 4-axis optical image stabilisation, which allied to the incredibly high sensor sensitivity should help eliminate any blur from camera shake, even in very dark lighting.
Another benefit of having a telephoto camera is for portrait shots, where a camera with a longer focal length can deliver more 'natural' bokeh blur (though the 20 Pro can also fake this through software, and its very accurate scene detection algorithms), along with a more flattering/less bulging perspective.
Panoramic vistas or large group shots can be captured by the 16MP wide-angle camera that gives a very wide 13mm-equivalent focal length and a huge 117-degree field of view.
The fourth camera in the quad-camera set-up gets its own space to the side of the other three cameras, as Honor says this makes more room for the larger battery. It's a 2MP dedicated macro camera and can focus as close as 4cm from your subject.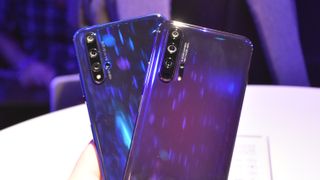 Honor 20 Pro vs. Honor 20 - key differences
Optical image stabilisation: only on Honor 20 Pro
f/1.4 vs. f/1.8 primary camera max aperture
Laser Autofocus: only on Honor 20 Pro
8MP telephoto camera vs. 2MP Depth Assist camera
RAM: 8GB vs. 6GB
Storage: 256Gb vs. 128GB
Battery: 4000mAh vs. 3750 mAh
Honor 20: camera performance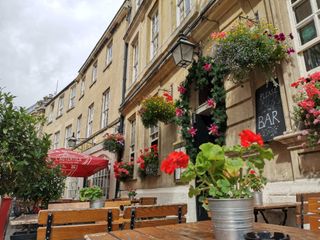 Anyone familiar with Huawei's camera app will feel right at home shooting with the Honor 20 Pro. It's a near-identical design and allows for extensive camera settings control, should you need them. However, the camera does a great job of autofocusing and exposure metering with no user adjustment, even in low light.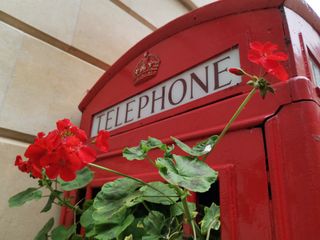 We were impressed at how reliably the Honor 20 Pro produces sharp, bright and well exposed images without any need to switch from the default automatic Photo mode to Pro mode, where you can manually adjust key camera settings. The only slight annoyance in Photo mode is after some shots are snapped, the phone applies sharpening, and during these few seconds it instructs you to "steady your device", which can be annoying if you just want to snap and go.
Images and well saturated with accurate white balance, and rarely does Honor's HDR blow any highlight detail. However, very fine detail is slightly lacking, regardless of lighting conditions, and shadow areas can be somewhat dark and murky in low light indoors scenes - surprising given the huge maximum ISO sensitivity boasted by the 20 Pro.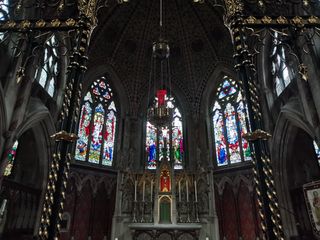 But our main complaint is Honor's general image processing, which can be a bit heavy handed. If you like to view shots at 100% image size, it's noticeably that there's a lot of noise reduction processing going on, which can make images look slightly painterly, with a subtle watercolour effect. Sharpening is applied to object edges in images to counteract the noise reduction smoothing, but again, this image processing doesn't quite look as natural as it could, with edges appearing slightly over-sharpened and jagged.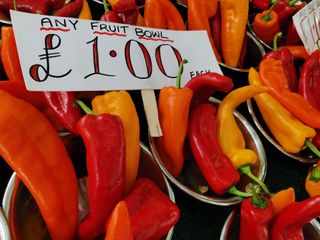 These observations aren't a huge deal though, and you'll need to scrutinise your shots to notice them, but given how close current camera phone image quality is these days, it's these small details that separate the best phone cameras from the rest.
Sample image gallery
Rear cameras compared
Scroll through each gallery to see image samples taken using the main, ultra-wide and telephoto cameras, along with 5x and 10x Hybrid Zoom, plus 20x and 30x digital zoom.
Both the main and ultra-wide cameras perform well, though the latter does produce noticeable purple fringing towards the corners of frame. This is a fairly common trait in ultra-wide angle optics though.
The 3x telephoto camera is a very useful inclusion and performs well, giving image quality on par with the main wide-angle camera, albeit with the same slightly over-processed/over-sharpened signature look of Huawei/Honor's image processing. Keep zooming to 5x and software gets involved, effectively magnifying the 3x optically zoomed image from the telephoto camera. At 5x zoom, things are beginning to look a little painterly, with fine detail being sacrificed, but the edges of colour boundaries being sharpened to retain their crispness. It's more of the same at 10x zoom - at 50% image size it's not immediately obvious that the image has been blown up, but it's obvious when viewing at 100% image size.
10x is really the maximum acceptable zoom you can get away with using the 20 Pro. By 20x zoom, the phone really is just enlarging a portion of the 10x zoom image - there's no extra detail being captured. The same is true at 30x zoom - this setting is nothing more than an alternative to cropping in on a section of a photo taken using 10x zoom, then enlarging the cropped image.
Honor 20: verdict
The cost of flagship camera phones has risen steadily in the last few years, to a point where it's now almost the norm for a top-end model to carry a four-figure price tag. Of course mid-range phones with significantly more palatable prices have always been an option, but you usually have to settle for a second-rate camera experience - a single camera, no optical zoom, no optical stabilisation, and average image quality. The beauty of the Honor 20 Pro is you get a quad-camera set-up, yet it'll cost you less than half the price of an equivalent iPhone Xs Max.
Where the Honor 20 that we've previously reviewed almost hit the sweet spot of being an ideal mid-range camera phone, its lack of a telephoto camera held it back. By including a telephoto camera that gives the equivalent of 3x optical zoom, the Honor 20 Pro pretty much has all the camera specs you could currently want, regardless of price, apart from perhaps a time-of-flight camera.
If you're big on image quality, Honor's image processing may be a minor bugbear, especially if you're used to the more natural look from iPhone/Galaxy S-series images. However, we recognise that the majority of Honor 20 Pro buyers probably won't find these issues off-putting, as the phone's images do look very good when viewed on the phone or a tablet. The same can't necessarily be said of photos taken using the upper reaches of the 20 Pro's digital zoom range, which really is more marketing hype than a truly useful feature, but the same is true of any camera with digital zoom.
Assuming Huawei/Honor does... (bad pun warning...) honour its promise that all current Huawei/Honor phones will be maintained with future Android updates, the Honor 20 Pro is a smart buy if you're after flagship camera phone specs on a budget. Though a fair bit pricier than the standard Honor 20, the Pro is still the version we'd go for, as the 3x telephoto camera is a genuinely useful inclusion, while the larger lens aperture and optical image stabilisation further enhance the camera's versatility.
Read more:
• Best selfie sticks for your smartphone
• The best iPhone tripods
• The best gimbals for your iPhone, GoPro and camera
• The best phone cases to protect your camera phone