The Canon RF 85mm f/2 Macro IS STM is a hugely welcome addition to the rapidly matured RF mount lineup, providing users with an affordable, compact and high performance portrait prime – and one that does double duty for macro shooting.
While its counterparts, the Canon RF 85mm f/1.2L USM and Canon RF 85mm f/1.2L USM DS, are two of the best Canon RF lenses, they carry eye-bleeding price tags north of two-and-a-half grand.
By contrast, the RF 85mm f/2 has more in common with the Canon RF 35mm f/1.8 IS STM. Not only because both lenses feature 1:2 macro shooting, but because they're affordable everyday optics that legitimize the RF product line as an everyman system – not just one for the super rich. So, while both lenses are equally at home on the mighty Canon EOS R5, they're ideal dance partners for the Canon EOS RP.
Still, can an f/2 lens really compare to an f/1.2 version that costs 2,000 bucks more? You may be surprised…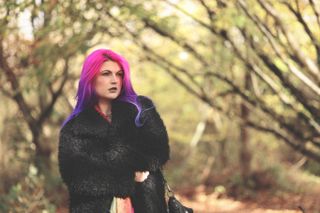 Canon RF 85mm f/2 Macro IS STM specifications
Mount: Canon RF
Full frame: Yes
Autofocus: Yes
Image stabilization: 5 stops (8 stops with R5 or R6)
Lens construction: 12 elements in 11 groups
Angle of view: 24º, 16º, 28º 30' (horizontal, vertical, diagonal)
Diaphragm blades: 9
Minimum aperture: f/2-29
Minimum focusing distance: 0.35m
Maximum magnification ratio: 0.5x
Filter size: 67mm
Dimensions: 78 x 90.5mm
Weight: 500g
Canon RF 85mm f/2 Macro IS STM key features
Aside from its price tag, made possible in part by its use of a stepper motor (STM) rather than the more expensive ultrasonic motor (USM) employed by its big brother, the Canon RF 85mm f/2 features a number of compelling selling points.
Where its big, bulky f/1.2L notably omitted any image stabilization, this f/2 version boasts 5 stops of IS as standard. However, when combined with the IBIS systems of the R5 and Canon EOS R6, it can achieve an unbelievable 8 stops of stabilization – which is valuable not only for shooting portraiture, but also for shooting other kinds of handheld close-ups.
The lens features light macro capabilities, with a 1:2 reproduction ratio. While it's not a 'true' 1:1 life-size ratio, that 50% magnification still enables you to get incredibly close to your subjects to capture fine detail – with an useful 350mm minimum focusing distance (or 210mm working distance).
The f/2 aperture again isn't as fast as the L-series lens, but with 9 aperture blades it still renders beautifully soft backgrounds and very pleasant bokeh, with fast and accurate autofocus that maximizes performance on the EOS R and RP and keeps up with the blisteringly fast R5 and R6.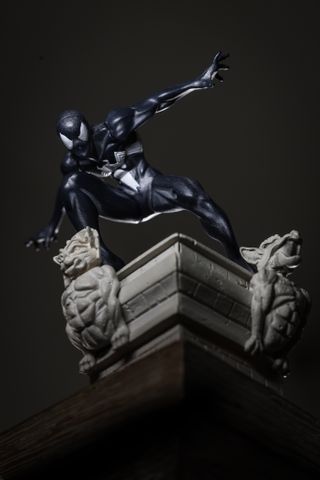 Canon RF 85mm f/2 Macro IS STM build & handling
The Canon RF 85mm f/2 is a pleasingly compact lens, measuring just 78 x 91mm (with a filter size of 67mm) and weighing in at just 500g. It's a great size not only for packing into a small camera bag if you want to travel light, but also balances wonderfully on the svelte EOS R bodies – neither of which can be said of the f/1.2L.
While it doesn't feature weather sealing, it's a beautifully designed lens – like a longer and more elegant version of the RF 35mm, with a sleek look and feel that conveys a much more expensive piece of equipment.
It features a three-point focus limiter for its macro functions (full, 0.5m to infinity, or 0.35-0.5m), an auto / manual focus switch, and a switch to toggle the stabilization on or off. And like all RF lenses it has a customizable control ring – which, customarily for non-L lenses, is de-clicked, making it appealing for video use to control aperture.
The STM motor is quiet and unobtrusive, likewise adding plus points for video work, and offers smooth confident focus for both conventional photography as well as in close-up macro shooting.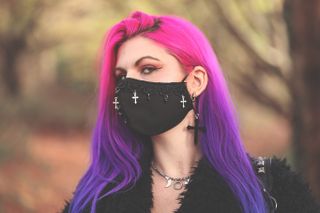 Canon RF 85mm f/2 Macro IS STM performance
The Canon RF 85mm f/2 Macro IS STM has, on paper at least, an uphill battle to prove its worth. Obviously the 85mm f/1.2L sits above it, but with such a stratospherically different price point it would be ludicrous to expect comparable image quality.
On the other hand, though, the trusty old Canon EF 85mm f/1.8 USM is not only already in most portrait photographers' kit bags, but is a third of a stop faster. Indeed, the cheaper, older DSLR lens is the closest alternative to the new RF version in Canon's lineup – meaning that the 85mm f/2 is fending off a pincer attack from above and below.
Amazingly, though, not only does it blow away the old EF 85mm f/1.8 in almost every respect, it actually outguns the RF 85mm f/1.2L in some quarters as well.
In terms of sharpness, this lens absolutely decimates the EF version as you would probably expect. What you probably wouldn't expect, though, is that it actually trumps the f/1.2L lens in terms of corner sharpness. Even shooting wide open at f/2 it records piercingly sharp detail, hitting razor-sharpness at f/4 and f/5.6.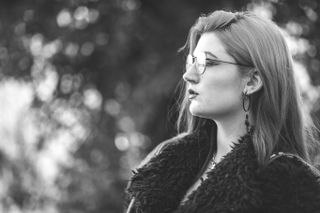 Obviously it's never going to match the bokehliciousness of f/1.2, but the f/2 aperture still renders beautifully buttery fore and background blur. Yes, it's inevitably a smidge busier than the f/1.8 of the older lens, but that is literally the only place the EF optic outshines it – and it's by such a small margin that you wouldn't even notice if you didn't own and regularly use both lenses.
For macro work the lens performs sublimely, especially when paired with the EOS R5 where the extra resolution reveals the extent of the fine detail being captured. Unlike some macro lenses the AF works brilliantly here, zipping around the frame and through the focal planes lightning-fast – and obviously you can take manual control for micro-adjustments with the benefit of focus peaking and magnification if you want to zero in on specific points of interest.
The stabilization can't be overstated – especially if you do come from a DSLR background, using that old EF 85mm f/1.8 on something like a Canon EOS 6D Mark II. Having 5 stops of stabilization (or 8 stops, if you're using the R5 or R6) makes a night and day difference in terms of being able to shoot with slower shutter speeds, in lower light, or if you generally struggle with camera shake.
Most importantly, this amount of stabilization is a real game-changer for macro work as well. Being able to handhold macro shots – even for in-camera focus bracketing – liberates you from tripod use and makes it so much easier to shoot bugs, flowers and other details when you're out and about.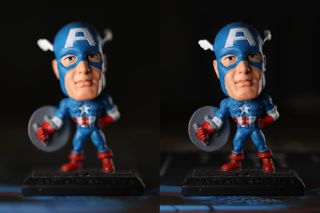 Canon RF 85mm f/2 Macro IS STM lab data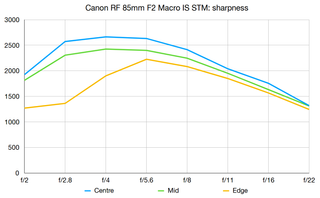 Sharpness
As we've come to expect from Canon RF lenses, the RF 85mm f/2 is fabulously sharp in the centre and mid-frame regions. It's a slight pity that there's a small dip in centre sharpness when shooting wide open, but the lens certainly isn't what you'd call soft at f/2.

Corner sharpness is more mediocre at larger apertures, but stop down to f/5.6 and you'll be hard pressed to see any variation in sharpness across the entire image frame – the consistency is that good. For reference, this quality of centre-frame sharpness is a match for Canon's mighty RF 85mm f/1.2 lens, and the f/2 version even beats its bigger stablemate in terms of corner sharpness – and for a fraction of the price.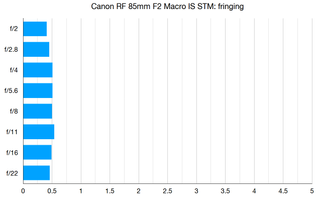 Fringing
A fringing score below 1 will result in aberrations so negligible that you're unlikely to spot them in real-world shooting. Consequently, the Canon CRF 85mm f/2 essentially produces no noticeable fringing, regardless of the aperture at which you're shooting. And these scores are all obtained with Canon's in-camera fringing correction disabled – impressive stuff.
Distortion: 1.17
The Canon RF 85mm f/2 produces slight pincushion distortion, but nothing distracting. This result is also obtained with in-camera distortion correction disabled so, with firmware corrections switched on, even this moderate distortion would be cancelled out.
Canon RF 85mm f/2 Macro IS STM sample images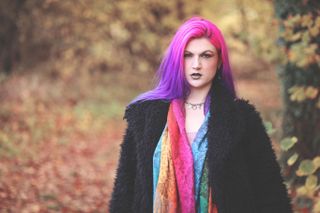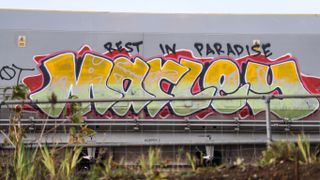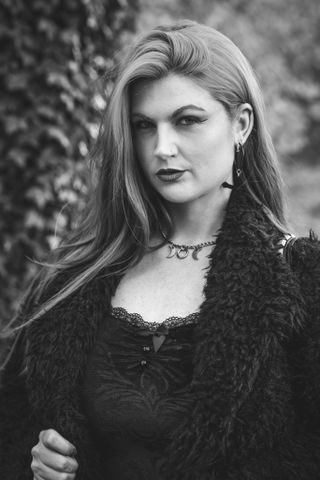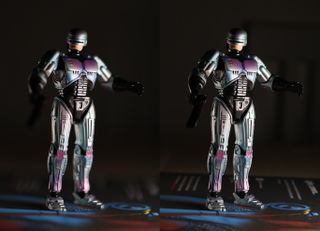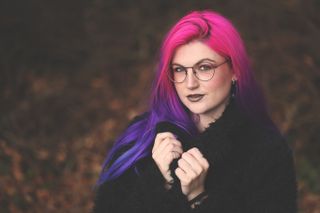 Canon RF 85mm f/2 Macro IS STM verdict
The Canon RF 85mm f/2 Macro IS STM is a stunning bang-for-buck lens, and stands next to the RF 35mm f/1.8 as one that every EOS R camera owner should have in their camera bag.
Its has a couple of justified drawbacks you'd expect of a lens at this price point – it's not weather sealed, it doesn't come with a lens hood, and its macro capabilities are limited to 1:2 magnification. Our only real bugbear is that it's an f/2 lens rather than an f/1.8.
It's a minor niggle in the scheme of things, and certainly wouldn't put us off plonking down cash for this lens, but the fact remains that the older EF 85mm lens is faster (and blurrier, if that's your thing) – and it does sit this optic oddly out of sync with its RF 35mm f/1.8 and upcoming Canon RF 50mm f/1.8 IS STM stablemates.
None of which should at all put you off this lens, which is yet another success story for Canon's stunning RF ecosystem.
Read more:
Canon RF 85mm f/1.2L USM review
Canon RF 85mm f/1.2L USM DS review
Canon RF 35mm f/1.8 Macro IS STM review