Want the best Valentine's Day card possible? We've found a fantastic deal that'll knock your heart-covered socks off, with Valentine's Day photo cards available from Mixbook starting from just $0.71! Check out our very favorite deals below…
Valentine's Day is on the horizon and you can already hear the schmaltzy love songs from here. However, if the opening flute notes of My Heart Will Go On are enough to send your eyes rolling into the back of your head, just remember that Valentine's Day isn't about saccharine ballads or cookie cutter Valentine's Day cards.
A good Valentine's Day card (or even a good Valentine's Day gift for photographers) should capture the essence of your relationship – whether that means a sentimental message, or a funny Valentine's Day meme. However, the best way to do this is to create a Valentine's Day photo card.
Using a photo for your Valentine's Day card means that you can perfectly customize it to your relationship. Perhaps you want to feature an image from your wedding, or maybe you'd rather use a shot from your favorite trip together. Either way, a personalized Valentine's Day card is the perfect way to show your partner just how much you care.
We've selected a few of our favorite options from Mixbook to help you find the best Valentine's Day card for you and your partner. Starting from just $0.71(!), these are some of the best deals available right now!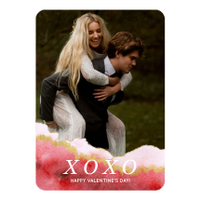 From $0.71 for 5 x 7 photo card
This beautiful watercolor geode design is perfect for a discerning partner who loves impeccable designs. Customize with your own photo and reap the benefits of a gorgeous card – all for under a dollar!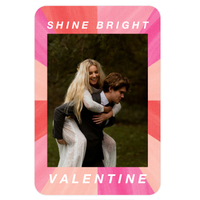 From $0.71 for 4 x 6 photo card
This adorable design from Mixbook actually offers you the option to include a cartoon pair of glasses if you want to get creative. However, you can also take these off as well for a more classic design.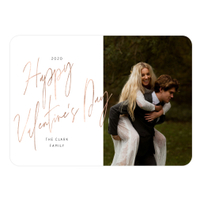 From $0.71 for 7 x 5 photo card
Go sleek and classy with this gorgeous design from Mixbook. This customizable photo card even includes real foil, adding an extra luxe element to your Valentine's Day card. Add your favorite photo and voila!
Read more
Valentine's Day gifts for photographers: Get your loved one something special
Best camera accessories, gadgets and gifts for photographers in 2020
best camera bags and cases for photographers in 2020