Astrophotography is big business at the moment, thanks to a reduction in prices for cameras that can shoot the stars, and one area that's also gaining big traction is pocket cameras.
Leading the pack is TinyMOS and its diminutive range of astrophotography cameras, the latest being the even smaller TinyMOS Nano 1.
The perfectly named TinyMOS Nano 1 is just a third of the size of its bigger brother and - the TINY1 - weighing a nice-and-light 100g.
Small size, big sensor
Despite the radical reduction in size, the sensor this thing is packing is a whole three times larger than what the TINY1 offered. What you get is a 12MP Sony BSI sensor that can also film 4K video.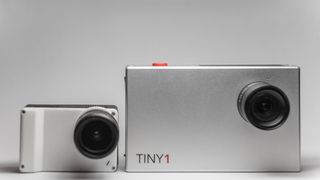 When it comes to lenses, there's a dual-mount system on board - supporting both M12 lenses and C-mount lenses (a larger variant). And to help you with your mini adventure, there is also a small Z-tripod mount packed into the package.
According to its makers, the NANO1 will launch ready with Android and iOS remote applications, so you can control, download and share your astronomy images easily.
The TinyMOS Nano 1 release date is April 2019 (price is TBA), so there's plenty of time to swat up on how to shoot the stars with our astrophotography buying guide.
Head to TinyMos.com for more details.
Read more
The best telescopes for astrophotography