The leading visual artist Christy Lee Rogers is exploring the creative possibilities of outer space in her latest work.
'Stellar Cosmic Fields' is the artist's first video examination of stellar landscapes mixed with underwater imagery, and imagines the vibrational wave patterns in a visible stellar cosmic field.
It's a new direction for Christy, who is internationally known for her artistic underwater images that are inspired by the works of Renaissance and Baroque painters.
Having come to prominence with her Siren collection from 2010, Christy went on to win Open Photographer of the Year at the Sony World Photography Awards 2019, and has also created commissioned work for global brands Apple and Lavazza.
With 'Stellar Cosmic Fields' now available to view, we caught up with Christy to find out more about the project and how it was realised.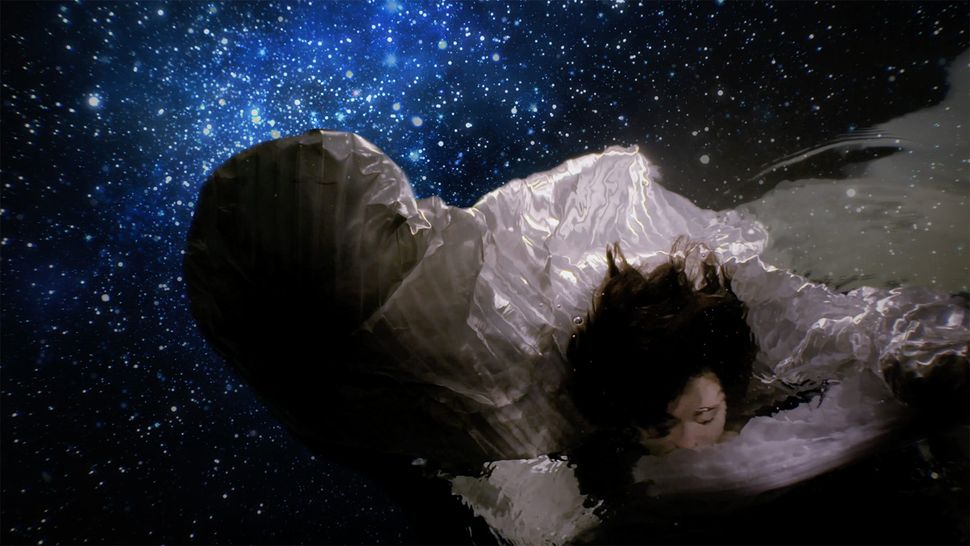 As someone obsessed with space, producing 'Stellar Cosmic Fields' must have been very enjoyable. How long have you been working on it?
Yes, it's a dream come true. I've been working on this project for over a year. It's been a back and forth experimentation with a visual effects producer and special effects artist.
Expressing what was in my mind was challenging, so we started with something simple that we could expand on over time.
Click here to watch 'Stellar Cosmic Fields'.
Is exploring visual ideas of space using underwater photography a side project, or a sign that you're moving in a new direction?
Yes, it's a new direction I will be exploring, but also something that's been brewing for a while.
With everything happening in the world today, I needed to imagine us as more than what this current physical realm could offer.
Some people may say it's escapism, but then again who wouldn't want to be floating out in space peacefully right now in the wake of all of this human destruction?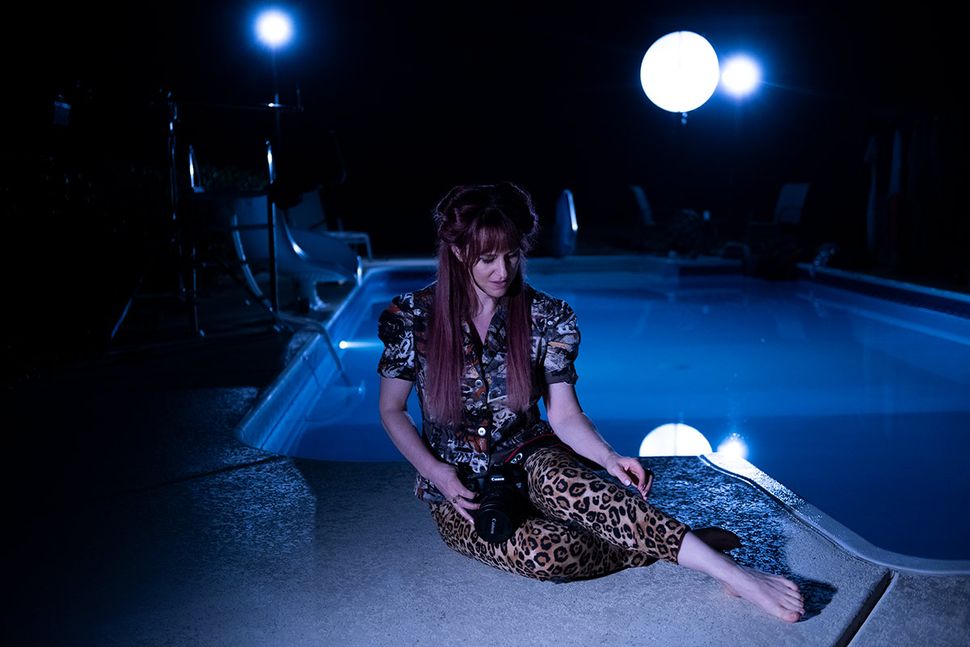 Will 'Stellar Cosmic Fields' be the first release in a series of new works?
Yes, it's the first of many video installations to come. I needed to know that my video elements could be mixed in such a way as to still remain raw and not overly processed or fantasy-like.
The special effects process is expensive, so we started small on the first one, and plan to expand out into the universe more with the next series.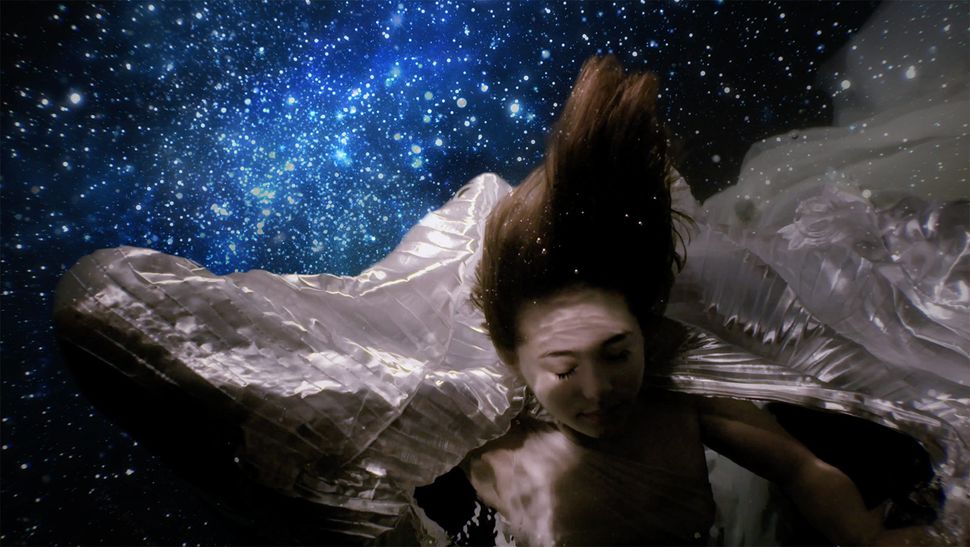 How did you execute the concept technically, and are you pleased with the results?
The first part of creating 'Stellar Cosmic Fields' was the underwater footage of the girl that was shot on a Sony FS7.
From there it took almost a year to find the right special effects artist, Yeonjeong An, who had the creative aesthetic that I was looking for.
Ian Noe of Real Content in Los Angeles found her, and he currently heads all things technical for me. He has been a Visual Effects Producer on films like Underworld, Sky Captain and the World of Tomorrow and Crash, besides really understanding me creatively.
We went back and forth for almost six months on the creative and fine-tuned it until we felt it was as far as we could go with the footage. It was unknown territory for me, so I had to walk through it in order to see what the potentialities were.
Watch the 'Stellar Cosmic Fields' video here
Will there be a physical element to follow the online release of 'Stellar Cosmic Fields', like an exhibition or it being projected in public spaces?
You can watch the full video here. And I'm currently working on the installation side of the release, although my heart is in the next shoot – which will take place in Nashville, Tennessee.
• Find out more about Christy and her work via her website or Instagram.
• A 'Pro in Focus' profile of Christy appeared in issue 238 (February 2021) of Digital Camera World magazine. You can buy limited back issues in print at our Magazines Direct secure store.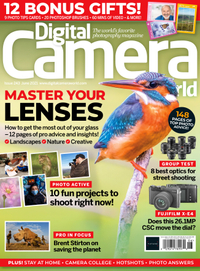 Digital Camera World is the world's favorite photography magazine. Every issue is packed with the latest news, reviews, tutorials, expert buying advice, tips and inspiring images. Plus, every issue comes with a selection of bonus gifts of interest to photographers of all abilities.
Read more
The best cameras for low-light photography
The best underwater housings for cameras and phones
Best protection filters for lenses