It turns out that film photography lovers may not be getting quite as spoiled as was previously thought.
It was recently stated by a Ricoh employee that four new Pentax film cameras are coming next year, including two SLRs. However, this timeline might not come to fruition as Ricoh has now made an official statement that will put water on this new film camera fire.
"We found information on several websites regarding our film camera development," reads the statement. "This included two compact film cameras for Spring 2024 as mentioned by a colleague working for Ricoh Imaging Europe.
"This is not our official remark, nor is it based on any fixed information. We are indeed challenging the development of a compact film camera; however, we have not yet decided whether or when we will launch such a product."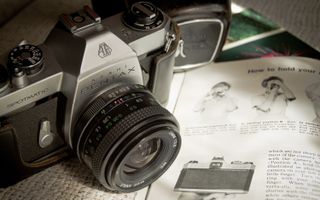 While this will certainly put a dampener on the excitement for a lot of people looking forward to the new Pentax film camera, it's clear that the project as of yet does not have an official date for launch. And while this is "old" technology it will take time to re-engineer to get film tech ready for the modern-day use case.
While this news does leave a big question mark for me, and clearly there are some communication issues, and although this could have been a blunder… it does raise suspicion over the whole project. Which we haven't really had a substantial update on since May 2023, which is 5 months as of writing this article.
Who knows what the future will hold for the Pentax and its reveal of film cameras, but if you're in the market for a new-to-you film camera then we highly recommend checking out our best film camera guide and while you're there take a look at our best 35mm film or best 120 film guides to keep your film supply in stock.