Egyptian astrophotographer, Wael Omar, has captured a rare lunar analemma – a complex figure-eight pattern traced by a celestial body in the sky over time.
This extraordinary achievement was captured during a month-long project, tracking the lunar cycle over the Pyramids in Egypt. The otherworldly shot was taken with a Canon EOS Rebel SL2 / Canon EOS 200D DSLR and a Canon EF-S 18-55mm lens, another example of what can be captured with one of the best entry-level cameras and kit lenses. Accurate planning and research were needed in order to plot the exact path of the moon, plus sleepless nights waiting for the right time to capture the ideal image.
Analemmas are often associated with the sun, but they can also be created for other celestial entities and are renowned for being difficult to photograph. What makes Omar's photograph so important, though, is not just the challenging nature of making it, but the fact that it's the first time it has been captured by an Egyptian astrophotographer. It is also the first to be captured on the continent of Africa – and what a place to do it!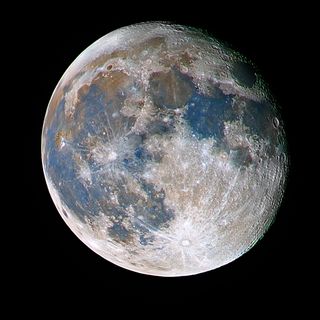 The analemmas photograph is particularly magical, as it incorporates a monumental foreground subject – the Pyramids of Giza, near Cairo. To incorporate the pyramids, Omar needed the most optimal angle, which meant having to climb a 165-foot minaret for the perfect vantage point.
"I feel so proud of my achievement, because a lunar analemma has never been captured before in Egypt, or on the African continent," said Omar. "I was so happy to be the first person in this region to image it, and it motivates me to achieve much more."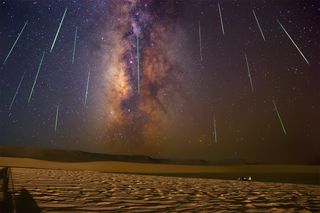 Omar has been inspiring many African astrophotographers over recent years with his ability to capture the night sky. His journey in astrophotography began during the COVID-19 lockdown, when human activity all but stopped. This gave way to clearer skies, and it was these nights staring at the stars that inspired him to turn his lens upward.
Along with the help of YouTube tutorials and online guides, Omar has been creating magnificent images that have seen his work published in magazines such as Astronomy Magazine and BBC Sky at Night Magazine and even earned a nomination as 'AstroBin image of the day' on the renowned AstroBin website, making him the first Egyptian to achieve this honor.
Omar aims to continue capturing the beauty of the night sky, as well as teaching others around him and in other Arabic-speaking communities, where information on astrophotography is scarce.
Want to take your own star shots? Take a look at the best cameras for astrophotography and the best lenses for astrophotography, along with our astrophotography tips.