August 19 each year is celebrated as World Photography Day. While the date itself signifies the invention of the Daguerrotype process in 1837, the event is held annually to celebrate "the art, craft, science and history of photography".
It's also a great way to encourage photographers to pursue their passion and to raise awareness. So what better day to pick to discuss an issue that plagues millions around the world and is often a silent killer – mental health.
Researchers have been studying how creative avenues can help treat mental illnesses, whether it be writing, painting or photography. In 2010, a group of researchers analyzed over 100 different studies that focused on how the arts can benefit physical and psychological wellbeing.
The results of that analysis showed that creative channels not only allowed people to express themselves better, but also helped by giving them the opportunity to take a break from their illness by offering something else to concentrate on.
Studies have found that art can reduce stress by lowering cortisol levels (the hormone that controls stress), enhance moods and influence physiological functions like immunity, blood pressure and cognition.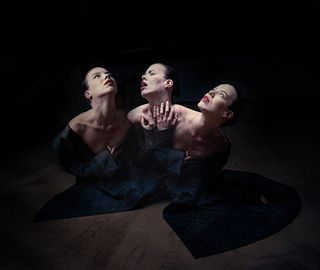 Therapeutic photography
Therapeutic photography provides an outlet for our emotions by allowing us to express ourselves in creative ways. A 2018 study from UK's Lancaster University found that taking a photo a day improved mental wellbeing through "self-care, community interaction and the potential for reminiscence".
According to a 2017 paper, even a simple selfie can be therapeutic as it has "the potential for empowerment [...] and that, as a genre, is open for recontextualization across contexts and social media platforms".
There's even a TedTalk on the benefits of photography for those suffering from depression.
I myself began my photography journey to distract myself from a dark time in my life.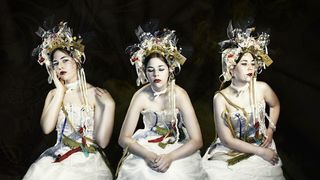 Out From The Mist: raising awareness
One in 10 people globally live with mental illness, according to the prospectus of Out From The Mist, an international photo and video competition that's looking to raise awareness about mental health.
That number includes both people directly suffering as well as those living with mental illness indirectly via experiences of friends or family members. Founder and creative director of Out From The Mist, Micheal Wood, himself has lived with depression for years, so this is definitely a personal project for him.
Out Of The Mist is giving anyone living with or having experienced a form of mental illness the opportunity to express themselves by submitting entries to its 2021 competition. Submissions can be either stills or short videos that are no more than a minute long.
There are no specific categories – as long as the photo or video depicts the experience of living with mental illness, either of specific disorders or the recovery process, or the indirect relationship of watching a loved one suffer. Out From The Mist is also accepting entries about how we'll handle mental health in the future as a society.
Submissions are open now and will close on September 24, 2021. Winners will be announced at the Out From The Mist office in Brisbane, Australia, on October 10 to coincide with Mental Health Week.
Prizes include cash and photography paraphernalia, and the winning images will be exhibited around Australia.
You can find out more about how to enter the Out From The Mist competition and its prizes by heading to the website.
Read more:
Can photography improve your mental health?
Creativity, mindfulness and photography
Location, photography and mindfulness
Making your photography reflective
Connecting with your subject
Embrace the power of positivity in your photography