Samuel Fosso has been announced as the recipient of the prestigious Deutsche Börse Photography Foundation Prize 2023. The Nigerian photographer and contemporary artist is renowned for his extensive self-portraits depicting himself in the style of leading historical figures, and his dedicated near 50-year career has a definitive focus on performative photography.
The prize was awarded to Fosso in recognition of his retrospective self-titled exhibition, which was displayed for four months at the Maison Europeìenne de la Photographie in Paris, and cultivated his iconic as well as lesser-known series plus previously unseen works and archival content.
• These are the best lenses for portrait photography
One of the most distinguished awards that a photographer could receive in their lifetimes, the Deutsche Börse Photography Foundation Prize was awarded to Fosso last night at a ceremony hosted at The Photographers' Gallery, London, in addition to receiving the grand prize of £30,000 ($37,000 / AU$56,000 approximately).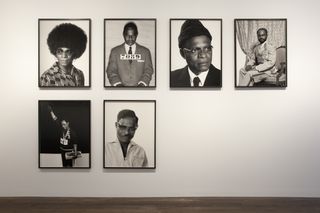 Born in Kumba, Cameroon, in 1962 but raised in Nigeria, photographer Samuel Fosso opened up Studio Photo Nationale in 1975 at the age of just 13 - after having fled the Biafran War a few years prior.
Specializing in commercial work as well as portraiture for most of his career, Fosso was given the title of 'a man with 1000 faces' as he creatively reshapes himself into another for each image.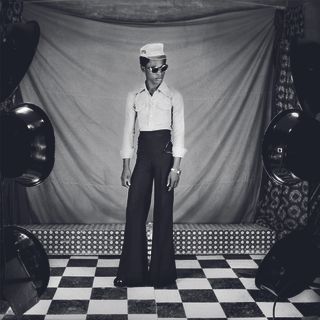 Leading historical figures that have been portrayed by Fosso in his self-portraits include Martin Luther King, Angela Davis, Muhammad Ali, Tommie Smith, Patrice Lumumba, Malcolm X, and Haile Selassie, many of which form his series African Spirits (2008), while his earlier works from the 1970s are reflective of performance and social archetypes. In 2017, he created a self-portrait as the "Black Pope".
On winning the Deutsche Börse Prize, Fosso has shared that: "Winning this prestigious prize, recognised as one of the most important in the field of photography, means that my work is recognised by the artistic community. This recognition is very important to me. I feel a lot of joy and pride."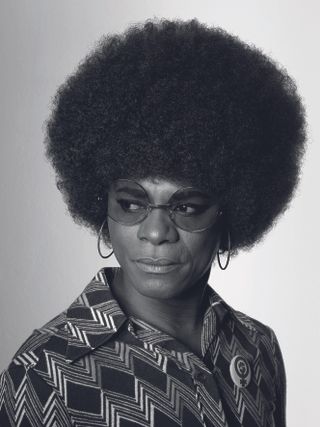 Deana Lawson, last year's winner of the Deutsche Börse Prize, was praised for reframing the black experience through photography with her solo exhibition, Entropy which was displayed at the Kunsthalle Basel art gallery in Switzerland.
The Deutsche Börse Photography Foundation Prize itself was founded in 1996 by The Photographers' Gallery, and now in its twenty-seventh year, aims to reward artists and their projects which have stood out as having made the most significant contributions to the fields of international contemporary photography.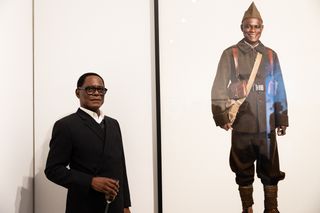 The other shortlisted Deutsche Börse photographers for 2023 included Bieke Depoorter, Arthur Jafa, and Frida Orupabo – who all received £5,000 (and $6,000 / AU$9,000 approximately). The exhibition showcasing all four artists will be on display at The Photographers' Gallery until June 11 2023.
---
• You might also be interested in the best camera for portraits, or more specifically - the best Canon portrait lenses, plus the best Nikon portrait lenses, and not forgetting the best lenses for creating bokeh.
• Take a look at the best books on portrait photography to brush up your skills, and see these Three prime lenses every portrait photographer needs to consider, plus our 14 tips for getting your best-ever portrait shots