In a move that nobody saw coming, Panasonic has announced an ultra-rare edition of the Lumix S5 II finished in gold.
During Panasonic's Chinese launch event for the greatly anticipated Lumix G9 II, it announced an incredibly limited edition model of the Lumix S5 II for China – and you probably won't guess what it's in aid of.
We often see special editions of cameras during collaborations with celebrities or brands – for example, the Mickey Mouse-themed Leica Q2 – but this one is to commemorate the 30-year anniversary of the local camera factory in Xiamen, China.
As reported by Camera Beta on Chinese social media network Weibo, the camera will see a limited run of 495 units, and it looks like it will only be available locally in China.
The special edition features various gold additions to the camera, including a gold inlay to the front Lumix logo, gold screws, and a gold "S5" logo. Unlike other special editions from the likes of Leica, the changes seem to be subtle and not too drastic of an aesthetic change.
The Panasonic Lumix S5 II is a fantastic hybrid camera and earned a five-star review when tested here at Digital Camera World. It has been a big hit with customers, too, thanks in large part to Panasonic finally embracing phase detect autofocus, and like its predecessor it offers excellent value for money.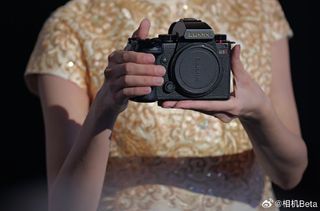 The special edition may also be a way of reflecting how well it has done in the market, potentially starting a new trend for Panasonic as its popularity increases. If the trend does follow the market success, maybe we will see the introduction of further special editions down the line.
Panasonic saw some aggressive discounts across a range of cameras over the recent Amazon sales event, and there will undoubtedly be more savings in the Black Friday camera deals. For a hybrid camera capable of unlimited video recording, 30fps bursts and 4K 60p to cost under 2,000 bucks is an occasion worth celebrating in itself!
The S5 II is one of the best hybrid cameras, as is the G9 II. See how two of the best Panasonic cameras fare head-to-head, in our Panasonic Lumix G9 II vs S5 II comparison.