After four years, it appears that the Olympus OM-D E-M5 Mark II is finally getting a successor. In a recent interview, the company confirmed that the Olympus OM-D E-M5 Mark III is on the way.
With 2018 marking the tenth anniversary of the Micro Four Thirds standard, it was widely anticipated that a new iteration of the E-M5 – the first in Olympus' OM-D line of mid-range DSLR-styled cameras – would see a celebratory release.
However, with 2019 marking Olympus' 100th anniversary, it seems that a celebration of the company's most popular camera could well be happening this year. In an interview with Imaging Resource, the company confirmed that the Mark III is indeed on the horizon.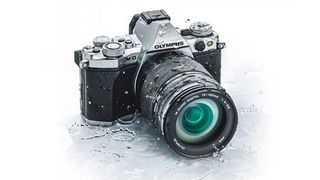 As you know, E-M5 line was the first OM-D series, and it is important to the lineup for mid-range users that would express the strength of Olympus' system," said Shigemi Sugimoto, Head of Olympus' Imaging Business Unit. "We can reassure you that we plan to introduce a successor model."
Of course, after waiting four years, the question is when. And the next response suggests that we won't be waiting long.
"It's very good timing to say something from our side," added Toshiyuki Terada, General Manager of the Global Marketing Department for Imaging. "Our message is that the existing lineup, we should continue with the successor model. That is our message."
'Good timing' suggests that there will be news soon. And, for Micro Four Thirds users not looking to upgrade to the professional Olympus OM-D E-M1X, not a moment too soon.
Read more:
Olympus OM-D E-M5 Mark III: what we expect
The best Micro Four Thirds lenses for your Olympus or Panasonic camera