LIVE: Sony is launching a new camera today! Watch it right here
A new Sony camera is being announced today – watch the LIVE launch event right here with us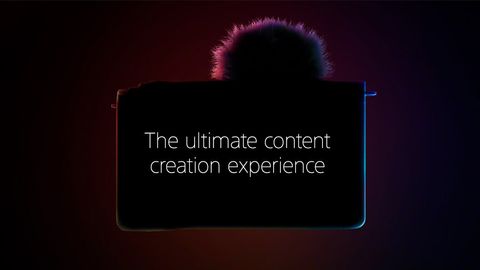 (Image: © Sony)
It's official: the Sony ZV-E1 is the latest camera from Sony – and it's 'the world's most compact and lightweight full frame interchangeable lens camera'. Described by Sony as the "ultimate content creation experience" camera, read our full specs and features breakdown here.
It's new camera day! Sony is launching its latest model today, which it is teasing as delivering "the ultimate content creation experience".
The launch will be broadcast live at 10:00 EST / 15:00 BST / 01:00 AEST (so technically tomorrow, for Australian readers).
The announcement video is embedded below, so you can watch the launch along with us when it goes live. We'll be live blogging the entire thing, and offering our thoughts and insights as the event unfolds.
Sony is promising "exclusive content, including an in-depth look at the camera's new features and interviews with professionals testing it in the field."
Stay tuned as we see the next chapter in Sony's product lineup, and what it means for the best cameras for vlogging, the best cameras for streaming, and the world of content creation in general!
Refresh
We're edging closer to launch time! And the chat box in the video link is ablaze with wants, wish-lists and will-it-bes.
Somebody is "expecting" an APS-C body with a 33MP sensor – the same as the Sony A7 IV – with a "multi-flip monitor" the same as the Sony A1.
Quite the wish list, that.
Others are hoping for a new Sony phone, like a Sony Xperia 1 Pro successor.
Which would be nice, although the teaser image being used by Sony definitely doesn't look like a phone – and it is definitely using the word "camera", so anyone hoping for a phone will probably be disappointed today.
Seems that lots of folks are expecting something iterative, rather than something original, with mark IIs of the Sony A7C and Sony ZV-E10 being posited in the comments section.
As Bruce Buffer would say, "IIIIIIIIIIT'S TIIIIIIIIIIIME!!!!"
As rumored, t's the Sony ZV-E1!
Packed with AI features such as AI-based precision autofocus and AI-based auto framing
15+ stops of dynamic range and S-Log 3
Three-capsule mic with variable directionality
In-built Cinetone features that enable you to choose "looks" and "moods", like preset LUTs
Stable framing tracks human skeletons, including limbs, to predict framing and stability using clever AI for steady handheld shooting
Ditto the AI cropping, which uses tech seen in PTZ cameras to frame and track subjects
The 3-capsule mic can switch between front and rear subject recording, with AI to cut out background noise
Sony is also pushing its Creators' Cloud technology, which is incredibly clever but most people can't quite get their head around
(… Also means yet another app to install (and forget) on your phone)
Collaborate on workflows, use AI to help your editing, collaborate with other creators, and get tips from professionals… looks great! But a bit overwhelming
So, if you want a full-frame E-mount vlogging camera, packed with AI tracking and stabilization features, with plenty of in-camera creation options (to save on post-production workflow) then the Sony ZV-E1 could be for you.
Did we mention that it's also the world's most compact and lightweight full frame interchangeable lens camera? Because it is.
Thank you for reading 5 articles this month* Join now for unlimited access
Enjoy your first month for just £1 / $1 / €1
*Read 5 free articles per month without a subscription
Join now for unlimited access
Try first month for just £1 / $1 / €1