Earlier in the year, we reported that the Leica S3 reached the end of its lifecycle and, inevitably, rumors have been doing the rounds about the S3's successor. We all want to know about the device that might bring the first mirrorless medium format sensor – will it be the new Leica S4?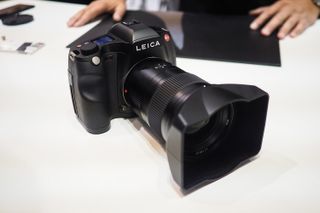 One rumor that has appeared via photo trend reports that Leica has confirmed its stance on the new Leica S4.
PhotoTrend writes:
"Leica told us that this new mirrorless camera will retain the S mount and will therefore be compatible with the entire medium format optical fleet developed over more than 15 years. Likewise, hybrid requires, thanks to adaptation rings it will be possible to mount optics of different frames. From Leica or other manufacturers."
While this information could be true, I recommend taking it with a large pinch of salt, as it is rather unlike Leica to make such a bold comment – at least without informing everyone within the press.
However, there are signs that a mirrorless medium format camera is on the way. In the Leica M11 keynote eagle-eyed viewers noticed three new camera moulds, two of which turned out to be the Leica SL2 and Leica SL2S, which left one that had a rather bigger lens mount than the others. That suggests medium format coverage.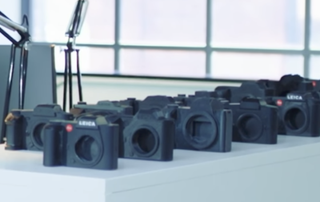 There may be an end in sight, though. While speaking at the Leica Society International talk in Dublin in 2022, Stefan Daniel, Leica's executive VP of technology and operations, hinted that a new mirrorless medium format camera is scheduled for production in 2025 (as reported by Leica Rumors).
As we can see in the still image above, there is a prototype that has a bigger mount than the normal L-mount – which would lend credence to the idea that it is an S-mount (medium format) camera from Leica. It's also apparent that the body is bigger, with a thicker grip to the left of the camera.
This is all we have to go on about the possible new camera though; even Leica Rumors has stated that it has not heard a specific rumor about an S4. So maybe 2025 is the best timeline we have so far, but the real question is: what will the megapixel count be, and will it beat the 60MP of the Leica M11 or the Leica Q3?
Check our guide to the best Leica cameras.