The new issue of Digital Photographer is out now!
This month we have another amazing issue for you, packed full of pro techniques, advice and insight.
Discover extreme landscapes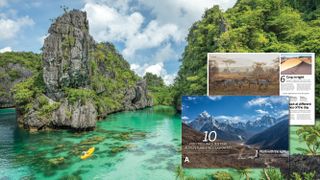 We love getting out and about with our cameras as much as you. To that end, in our main feature this issue, expert pro photographer Jeremy Flint has put together a masterclass on adventure photography. Jeremy shares his advice for how to plan, pack for and shoot extreme landscapes, city streets and remote locations, enabling you to capture stunning images away or close to home.
Cuteness overload: capture creative pet portraits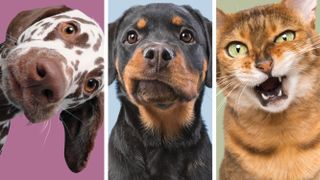 Many households will have experienced a cute addition to the family over the festive period, which also represents a fantastic opportunity to earn some extra cash with your camera! Next up, we have a 13 page guide for you on shooting creative pet portraits. Our Technique Editor, Kim will teach you how to capture unique angles, funny moments, adorable expressions and creative lighting for pet portraits worthy of a spot on your wall, with help from top pet photo pro Elke Vogelsang.
Create light painting masterpieces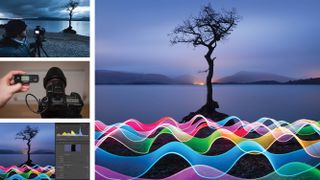 If you fancy using the New Year as an opportunity to build your skill set, try starting with advanced light painting, which can transform your landscape photography. In our Creative Project pages this issue, we show you how to use a light wand to introduce thrilling lighting effects to your shots, creating scenes filled with energy. This technique is perfect for use in the modern advertising photography arena too, so don't miss this one from your portfolio.
Save your money: shoot one light portraits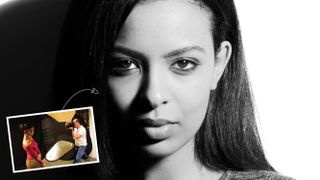 Budget mirrorless prime lenses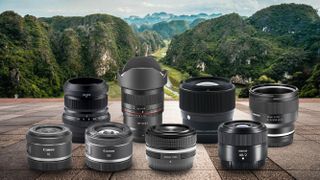 Get your copy of DP Issue 262 today!
Get a digital copy instantly for less than £3
Where to find Digital Photographer
Plus we've got the usual tutorials, interviews, insight and opinion, from a range of experienced pro photographers from across the industry.
Don't miss out on all of this essential professional-level advice. Get your copy of Digital Photographer now.
Why not Subscribe for a print copy or you can read us on your mobile device with a digital subscription.
You can get your copy of Digital Photographer in stores - but if you can't get out, then order a copy direct from us, either in print or digital form.
For printed back issues go to Magazines Direct
For digital editions of the magazine, you have a variety of options available:
Apple app (for iPhone and iPad)
PocketMags app (multi-platform app for Android and other devices)
Zinio app (multi-platform app for desktop and smartphone)
Readly (all-you-can-eat digital magazine subscription service)
Connect with us
Find us on Facebook and Twitter and subscribe to Digital Photographer, to ensure you never miss an issue!
Digital Photographer on Facebook
Digital Photographer on Instagram
Digital Photographer on Twitter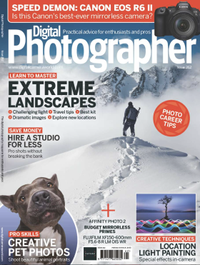 Digital Photographer is a monthly magazine, and the kitbag essential for pros, enthusiasts and amateurs alike!
Inside, you'll find practical guides, shooting tips and techniques from working photographers, plus all the latest industry news.
Read more:
Essential exposure technique: settings for seamless backgrounds
Photo therapy: the art of patience - why it's worth waiting!
Adapt and conquer! Learn to use lens adaptors the right way
Lighthouse photography: learn to compose images of very tall subjects