Music photography is one of the most challenging genres for photographers to capture. Not only do you have to work with difficult lighting conditions, but you also have to be able to encapsulate the unique sound of an artist into a still image. However, music photographer Jennifer McCord has perfected the art of beautifully realized music imagery.
Jennifer is one of 22 women who are partnered with the Women Who Photo & Film campaign, which was originally launched by The Photography Show & The Video Show in 2018. This year, Jennifer and the other Women Who Photo & Film ambassadors will be hosting an informal networking session on Sunday 20 September from 17:00 BST onwards.
• Read more: Register FREE for The Photography Show & The Video Show Virtual Festival
With a portfolio boasting a glut of live music photos and portraits of well-known musicians, Jennifer is an accomplished music photographer. We sat down with her to ask her about her career so far and what being a part of Women Who Photo & Film means to her.
01. Did you always want to be a photographer?
No, for a long time I thought I'd become a writer. However, I was always taking photos and looking at photographers online. I think my love of writing was always about documenting and making sense of the world around me, which in turn influenced the way I shot photos as well. Photography also just felt a lot more like an innate talent to me, so when it really started to dawn on me that you could work as a photographer, I knew that was what I wanted.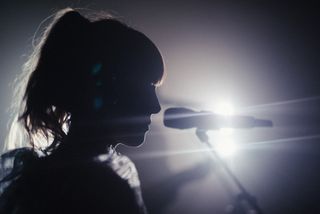 02. What's the one piece of advice you wish you'd been given when you were starting out?
I think I would tell myself not to worry about what I 'should' be doing and to just be myself. If people don't want to work with you then they're not your people – and you probably wouldn't have had a great working relationship with them anyway. I used to get turned down for work a lot because I was a woman, or I'd be offered less money than my male counterparts despite having a better portfolio.
While this was incredibly frustrating and could wear me down, now I always think that I wouldn't want to work with someone who doesn't value me and what I bring to the table anyway.
03. What do you shoot with? And do you use presets?
I currently shoot with a Nikon D750 and a Nikon D850. I also have my old and trusty D810, thought it's a little worse-for-wear now. I actually tried to trade it in when I got my D850 and no one would take it! However, it's really useful to have it at home, as I can just pick it up as and when I need it.
I also shoot on film, using a variety of cameras including Polaroids, a Hasselblad 50CM and a little 35mm Nikon. My go-to lighting is either a Nikon flash used on-camera, or my Profoto B2 lights with umbrellas.
I actually use my own presets. Some of them are made from scratch and others were originally based on VSCO presets – although they've been adjusted so much that they're pretty much unrecognizable from their original state.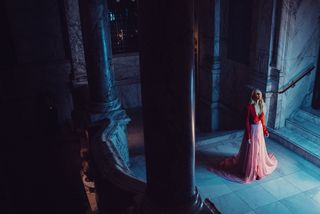 04. What is it like following an artist on tour?
Intense and exhausting, but also exciting and crazy fun. You're often one of the first people up and one of the last to go to bed, so it's very long hours. However, being in that environment of shooting all day every day really allows you to grow. Equally, shooting the same show every night means you can be more creative and try things you wouldn't ordinarily do so you can keep making unique work.
05. What does being an ambassador for Women Who Photo & Film at The Photography Show mean to you?
It's such a great initiative and it's a privilege to be along so many talented women. Even though it's 2020 and some large strides have been made, we still have a long way to go in fighting for more diversity and equality in the photography industry. I would love to see even more women of color and transgender/ non-binary people become ambassadors and be given platforms across the wider photographic sphere.
Read more
Welcome to The Photography Show: Burst Mode!
How to use your camera as a webcam
How to set up a virtual hangout: the easy way to get people together on Zoom