If you thought about it long and hard enough, it's likely that you'd find plenty to frown about in today's world. This is why we like to enjoy a good laugh whenever we can. Thankfully, the Comedy Wildlife Photography Awards has delivered this opportunity in spades.
Having recently revealed the finalists for this year's competition, there's plenty of comic relief to give you a good chuckle. Forget noble stags backlit by an autumnal sunset, or owls captured mid-flight as they swoop down on their prey. From an adorably shocked otter, to a pair of brightly colored birds seemingly caught mid-argument, these images prove that nature isn't always as dignified as it might like you to think.
• Read more: Best budget telephoto-zoom lenses
However, the Comedy Wildlife Photography Awards isn't all fun and games (although it certainly fulfills this quota!). Part of the competition's raison d'être is conservation. On their website, they say, "None of us are perfect, all of us at some point will fly somewhere, drive somewhere, cook something, burn something and probably provide some direct input into the general warming of the globe. By entering this competition, it gives [us] the chance to do a little bit for conservation."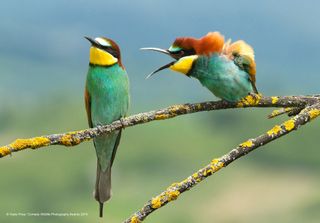 So how can we do our bit? Well, the Comedy Wildlife Photography Awards has a few suggestions.
The first is that we should shop responsibly by eschewing products that have palm oil or are un-recyclable. The second is to limit water use at home by having shorter showers, watering the garden less and, er, not flushing the toilet if you've only had a pee (just remember, it's for the planet!).
The competition also points people towards the Born Free website, an international wildlife charity that works to ensure all wild animals, whether living in captivity or in the wild, are treated with compassion and respect. To find out more about this worthy organization, you can view their website here.
Alternatively, to cast your vote in the Affinity Photo People's Choice Award, head over to the Comedy Wildlife Photography Award's website. The competition's winners will be announced on November 13th, with the grand prize winner receiving a one-week safari in the Masai Mara, Kenya.
Until then, take a gander through these incredible photos to give yourself a good chuckle in the name of wildlife conservation.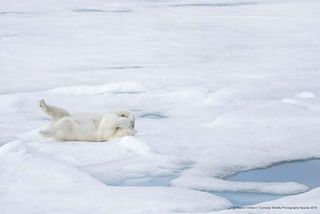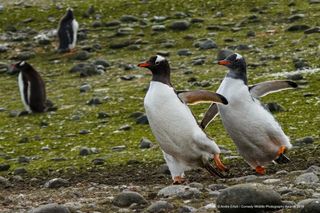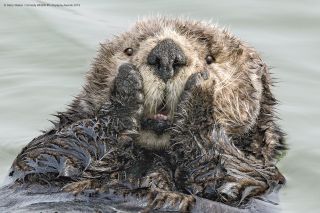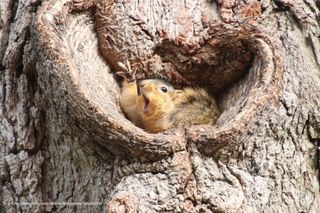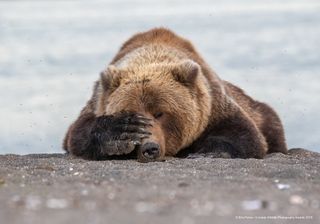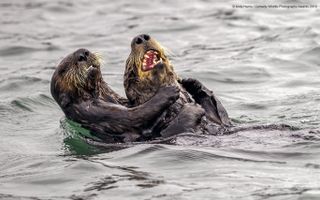 Read more
Best trail cameras for wildlife photography and nature watching
Best portable hides for wildlife photography
Best telephoto lenses for Nikon cameras in 2019: lenses for every budget